I just implemented the minimap!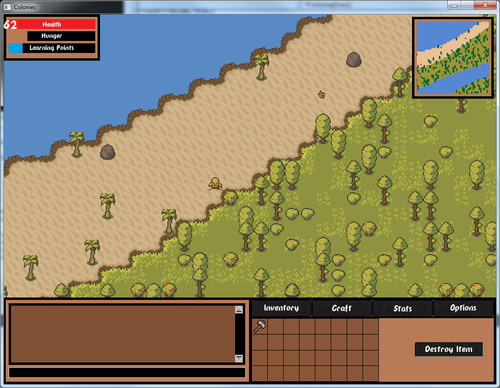 The higher your eye stat, the more you can see on it. So far, here are the level requirements:
See Clay Nodes (3)
See Animals (5)
See Other Players (10)
You can level up your eye stat by eating some fish or other eye-enhancing foods like carrots. There is a 1/50 chance to level up your body stats every time you eat basic foods (meats/complex foods have a 1/10 chance and berries/foragables have a 1/100 chance). Each food has a different stat that it specializes in. Meats usually increase your muscle stat, fish increase brain and eye stats depending on the species, and healthy grains will usually increase your heart stat.