Howdy, My name is Ethan (ENP) And this is my minimortem of Minimal Theory!
A big thanks to sirfireknight and thatonefunnyguy for voice acting!
And another big thanks to all you lets players and gamers for being such an awesome audience!
---
Pre Ludum dare 26 :
I began before the timer approximately 3 hours before configuring the UDK engine perhaps to late as there are allot of UDK based bugs and issues in the game now *Lack of an original loading screen / Options*
UDK primed and all the game types set it was about 30 minutes away from the theme announcement. I am on NecessaryGaming.com / Twitter / Ludum Dare and a few other social media sites preparing to post updates and announcements. I have no plans for voice acting and have contacted no one as of now for lines. I am also conversing with developers on the ludum dare IRC.
*Notch announces his attempt in the ludum dare later not completing a game but a trippy animation*
*SoS begins preparations for a C64 port of his game later called Ponk!*
---
*ENP is having dinner preparations and has successfully re-codded the essential parts of UDK*
---
Ludum Dare 26 Day 1 :
The theme Minimalism is announced the site is down due to traffic I panic ... then remember to check my email. 1 message was in the inbox with the theme I sigh of relief I will start immediately.
I begin to conjure up an idea of a game designed around the minimalism of human thought and experiences in an environment + Limited understanding the idea of a thoughtless test subject was preferred due to a nerdy love with portal hence the similarities.
The goal? :
Design a game with minimal aspects and puzzles quick and short though visually appealing with the ability for people to quickly play and take joy in.
I coined the phrase or title Minimal Theory in correlation to the spectrum of visual thought being limited the fact that you were even in the experiments to begin with itself being up to perspective. Ever wonder why there was a chair in the title menu and at the end? In effort to play around with perspective in the most minimalistic way I simply chose to give an unanswerable question in about the length of 10 minutes.
Minimal Theory is announced on twitter and several other places the following are the first screenshots :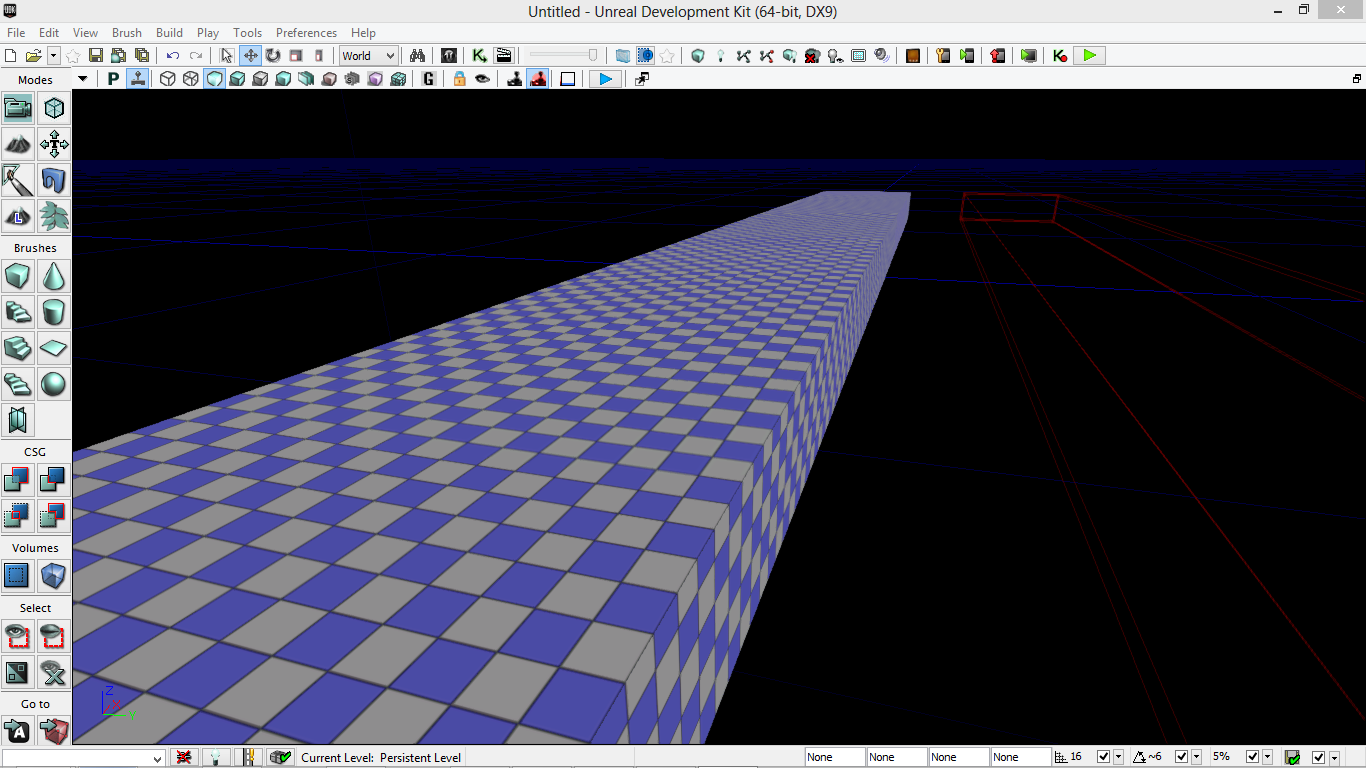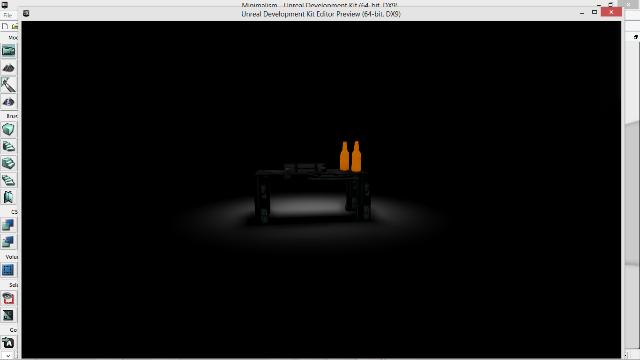 About 4 hours have passed.
Day 1 continued as constant level design bickering over kismet accuracy and level design detail, I went on to do a livestream however it was not saved and the footage was lost :( .
Miniaml Theory was developing a new element horror ... I added this to test out what I could do barely trying to create an eerie scray environment ... It worked flawlessly.
I slept at 2am, beside me my laptop cooling my face and warming my bed.
---
Ludum Dare 26 Day 2 :
Progressive level design leads to this iconic screenshot :P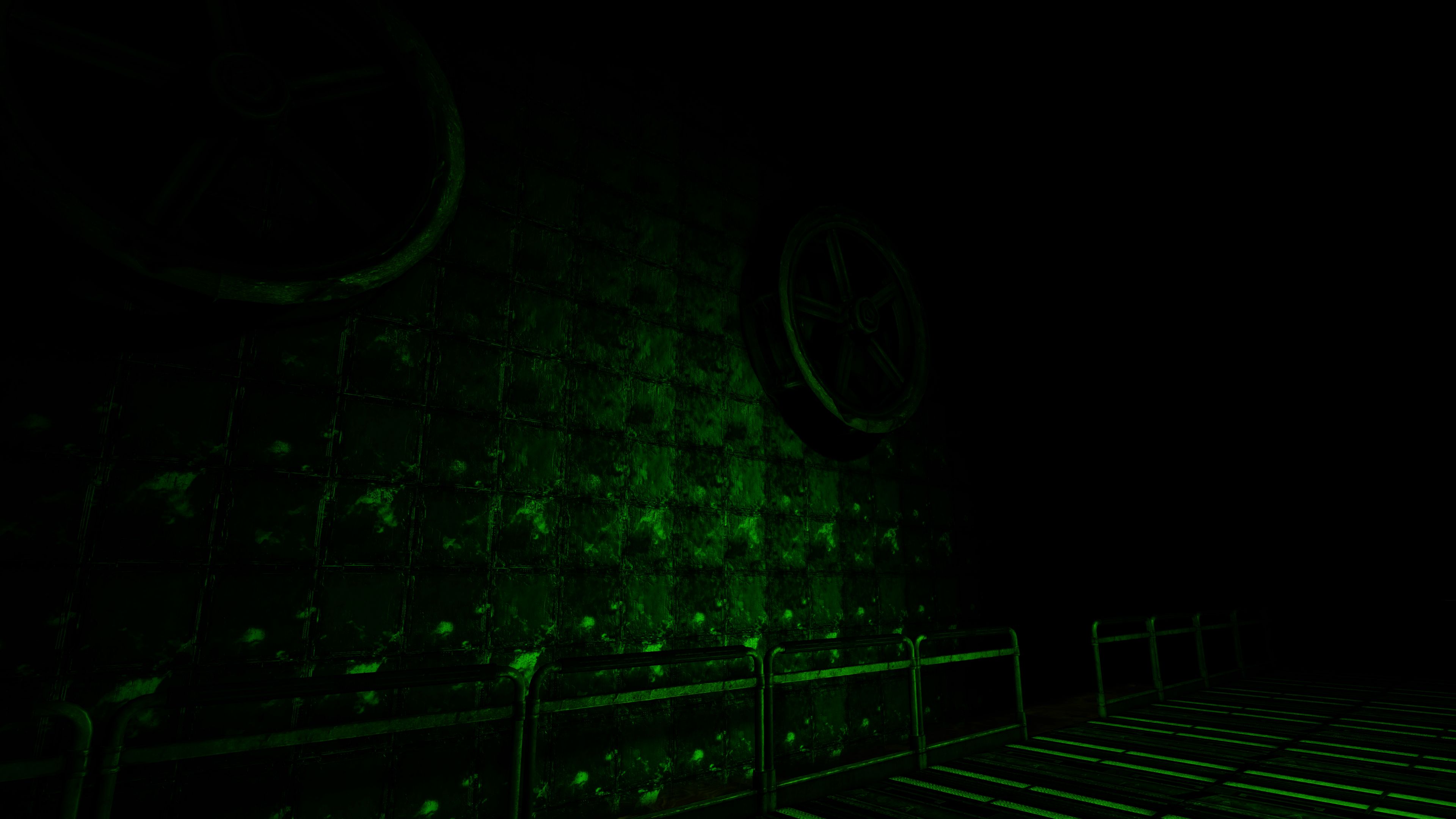 I am going to skip a bit here at the end as allot of it was just confusing code bugs and level design issues however it progressed nicely.
Until ...
I ran out of time!!!
though all was good :D
There was an extra few hours for submission time THANK GOD.
I was able to submit the game without a hitch and quickly get people to play it / rate it.
---
Aftermath :
Minimal Theory has over 450 downloads! And that's only what I can count through my mirrors!
The game has a Mac release and is currently awaiting Desura publishing approval.
There are a ton of great lets plays to check out on youtube as well!
The game preformed exceptionally in the competition!
---
Whats next? :
Minimal Theory : The 48 Hour Edition is done and over with however I would love to come back and explore the concept after I have completed my other 2 projects.
Minimal Theory will have a bigger release sometime in the future ... one you sure as hell can look foreword too.
---
Thank You For Playing
Created for Ludum Dare!
Developed with the UDK in 48 hoursLudum Dare Game Page
If you make a lets play feel free to post it on our page!There will be 1 final update to the Ludum Dare version of this game this week that will cover more sounds and a little level design after that I will begin wrapping up the demo for Nightmare: Among Shadows.Thanks for playing and for all the support!
OVER 400 DOWNLOADS (LD+IndieDB)