Making this Ludum Dare project was probably one of the harder projects I've done. No, not because its graphically impressive, or mechanically complex (I think those things are obvious when you first boot up the game), it was hard because of my own self confidence the the pressure I put upon myself starting this project. I went into Ludum Dare 39 having very high hopes. I did not expect to make a big game, but I expected to make a good game. I don't feel like I've achieved that goal.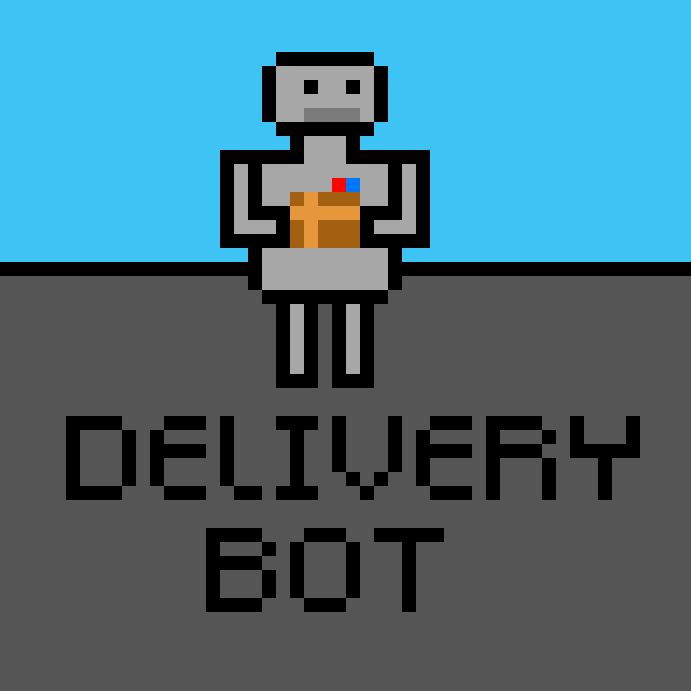 When it comes to creativity, don't think of your limitations.
When I discovered the theme was "Running out of power" my heart sunk. This was one of the few themes I had no idea for and it just got chosen. Immediately I wanted to give up, because I sat there for two hours with a blank notepad document infront of me, rattling my brain for ideas. I had no ideas. I eventually caved and decided to just make an infinite runner, and a mediocre one at that.
Now, looking back on it, I could've made so many cool things if I didn't worry about the expectations I was putting upon myself. What if I made an RC race car game? Perhaps a puzzle platformer? Maybe a sci-fi game where your gun had charges? Why not a turn-based Pokemon clone with a power mechanic added to that? I have so many ideas now and its because I'm not screaming to myself all of the qualifications I must meet. "It has to be fun, it has to be simple, and it has to be achievable." I spent so much time thinking of that one sentence that I had just about none leftover to actually think of the idea for my game.
I think that's the first lesson I learned working on this Ludum Dare project. If you let your creative side run free and write down all of those wacky ideas that come to your head, and then begin to strip down those ideas so it resembles a more basic, achievable counterpart, then you will have a much better time at the drawing board for any project you work on, not just a three day game jam like Ludum Dare.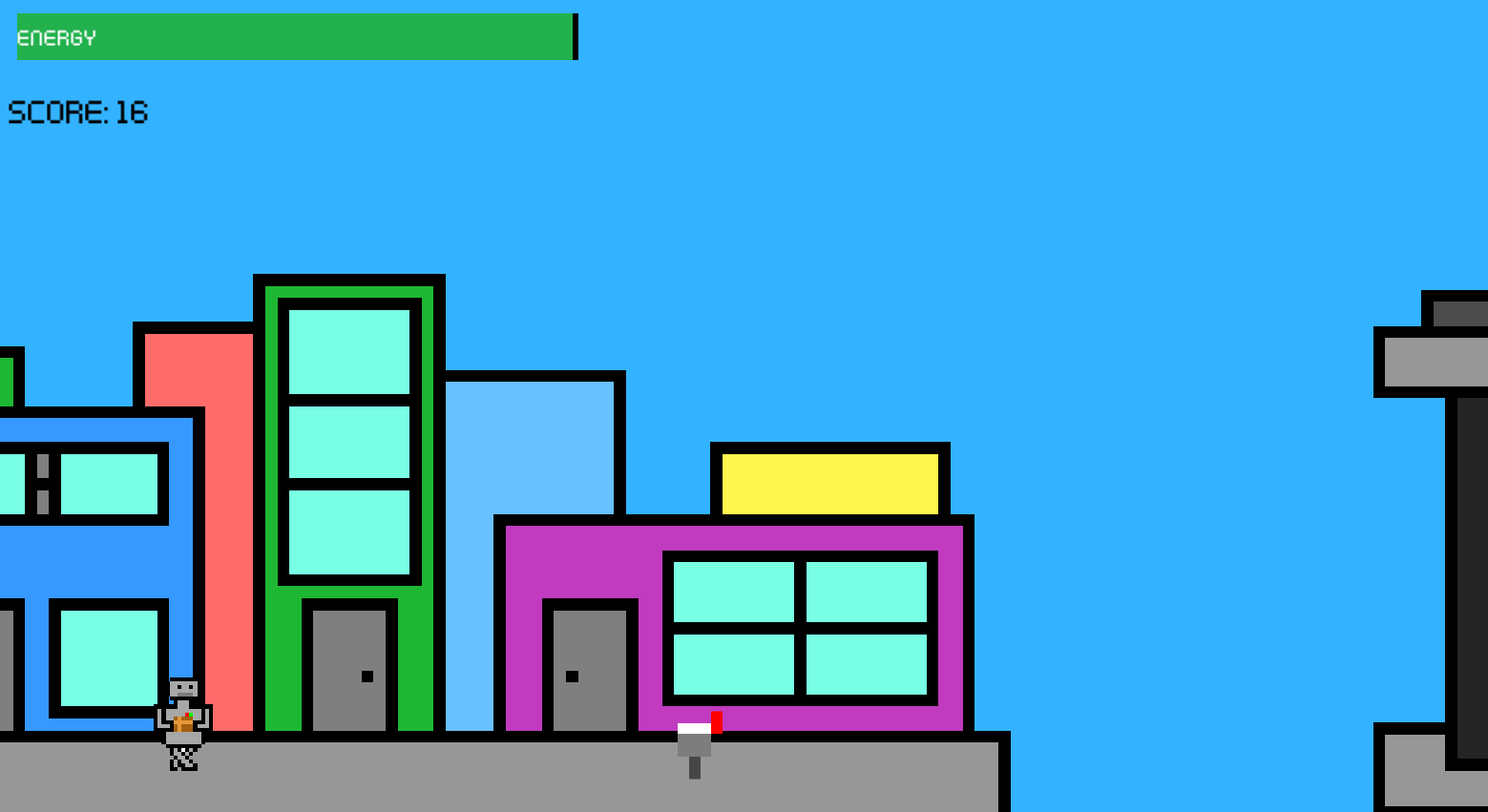 Everyone is better than you, but that's no excuse to give up.
When I finally began development of Delivery Bot I immediately felt the pain of feeling like your game will be mediocre at best. When developing the art all I could think was "This looks weird.", "These colors are all off", "How can I make this not look like a 3-year-old's MS Paint creation?" This has always been a challenge of mine, this was not new But this, combined with developing and playtesting the mechanics of the game, made me feel very disappointed in what I had to present.
So, I made a mistake. I looked at other peoples progress so far, on Twitter, on the Ludum Dare website, and on some Discord servers. That did not help at all. At the time I took it much more personally than I should have. I viewed it in less of a "this is a bad project" kind of way, and in more of a "I'll never make good games" kind of way. I didn't even want to show my game to the world, I felt like a failure. I was downright embarrassed, perhaps even ashamed, of it by this point. And it made me think of my main project, Scrappy's Shootout and how it will turn out, or if I'll ever even finish it. I was seriously feeling discouraged by this point. I wanted to give up.
But I was determined not to give up, even if every fiber in my body was screaming at me to do so. I was tired of giving up, that's pretty much all I've done in the past, and I have nothing to show for it. Sometimes you may hate your project, your job, your relationship, your life, or yourself, but giving up has never been a real option, because in all honesty, it gets nothing done. Sometimes you have to grit your teeth and push through the thick of it. Tell yourself it isn't something you can do, its something you have to do. It's not an option. Shipping a bad game is better than shipping no game at all. Completing a bad project, start to finish, gives you the experience you need to complete a good project, start to finish. Giving up does not give you that experience. This mentality applies to a lot of aspects to life, not just game development, and its helped me through a lot. If you push through, there's always a light at the end of the tunnel.
Even if I hate still hate the game I made, I'm proud of what I learned as a result of it. Game development isn't always fun. Neither is life. Sometimes it sucks. But as long as you stick around those enjoyable days will return. That is why giving up is not an option.
Delivery Bot
If you'd like to play Delivery Bot, you can visit its itch.io page here. In short, its just a little infinite runner where you must deliver mail for points and collect batteries to stay charged.
Check out my other posts to see information on my main project, Scrappy's Shootout, a multiplayer FPS game with a focus on being family friendly and fun!