We have a double feature for you today. Not only are we releasing a 1.5.2 pre-release but there's also another weekly snapshot for 1.6 to get your hands on!First up, the 1.5.2 pre-release. We've decided to put out a small bug fix update to address some minor issues that players are having in 1.5.1, and you can test it out before it goes live! A full list of fixes are as follows:
[Bug MC-22] – Jukebox audio volume doesn't decrease
[Bug MC-1123] – SMP: Anvils charge level for nothing when using languages other than English
[Bug MC-1407] – Tamed wolves and cats despawn
[Bug MC-4253] – Endermen are rendered hostile if they take environmental damage
[Bug MC-8112] – Pick-Block and Furnaces
[Bug MC-8260] – Achievement "Hot Topic" Uses Faceless Furnace Icon
[Bug MC-11229] – Using the anvil for free
[Bug MC-12133] – Arrows visually float when shot into a block.
Improvements to FPS when using high-resolution texture packs
Many Realms fixes.
Grab the pre-release here:
Report bugs here (but please use the search function before you post duplicates!):
---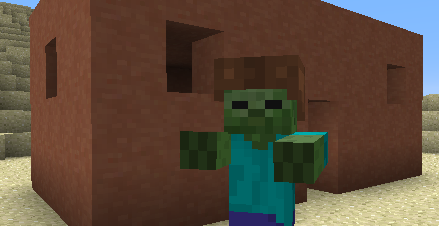 Next up, we have the snapshot! Not too much has changed on the surface since 13w17a as most of our efforts are focused on the launcher currently, but there's a few cool things you'll want to check out:
Added a new "Hardened Clay" block
Added extra tooltip info in the search tab for the creative inventory
Made deserts more deserty
Zombies made slightly more sociable
Bug fixes!
You'll need to (re-)download the new launcher to grab the snapshot.
// The Minecraft and Minecraft Realms teams \\