Welcome to the first Mind Control Feature Friday spotlight (sorry it's a couple of days late on SlideDB). This week, the dreaded missile launcher!
The missile launchers in Mind Control are introduced to the game in level 14. They represent the primary artificial intelligence component of the game and are a more interactive and unpredictable element. The missile launchers start dormant, but should the player stray too close they emerge from their protective shell and search for prey with their tracking laser, firing a barrage of explosive missiles at the spotted player.
The first time the player encounters a missile launcher, it is safely blocked behind a steel girder (see first screenshot), unlucky for the player though, from this point on you're free game, and you will need all your reflex and skill to avoid explosive disaster.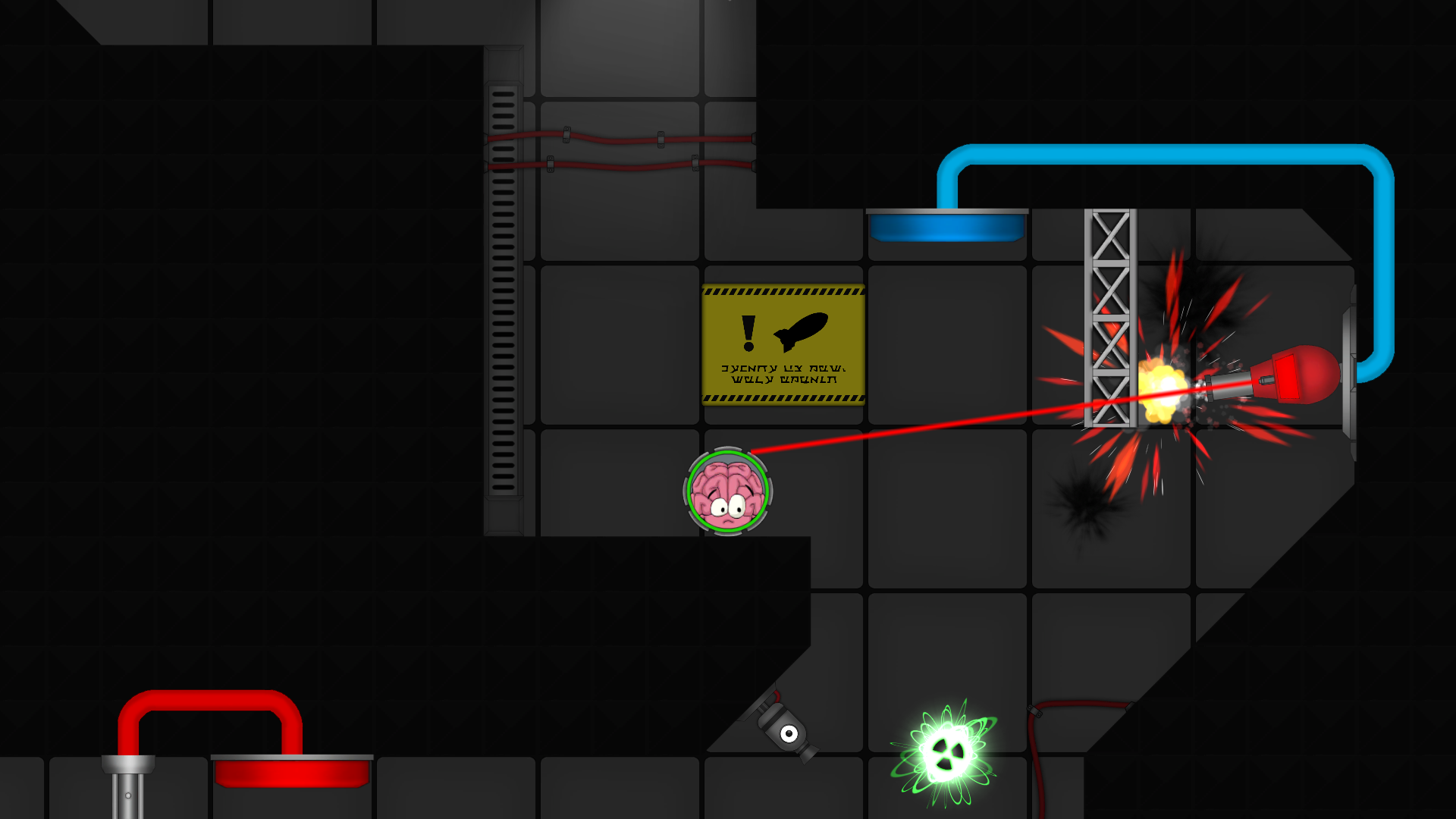 But it's not all bad news, could a clever mind be cunning enough to use the explosive missiles to their advantage? Is there something more sinister to these robotic turrets? Find out for yourself when Mind Control comes to the App Store and Play Store soon!
Check out some more screenshots of the deadly missile launchers!
And don't forget to like and follow at:
Twitter.com