Now, we are only about 2-3 month with our mod on moddb, and we have now 200 mod watchers!
Thanks alot for your loyalty for Portal:Combat. We are hard working on the mod, new models, new maps and soon we will srtart writing a complete story script with voice acting and other stuff.
Now, the 200 mod watchers show us, which Portal Mod is vey good and which not, or which mod is very active and which not. We want that you have a epic mod, a mod which you know since you have a grandchild and you can tell him about the mod. We also want, that you fallow the story and we want that the gameplay is epic four you.
Content:
Security guards
Achievments
New portal gun
new chapter
stuff
So first I will tell something about the latest screenshots.
Ok, first I tell you something about the security guard:
1.)
I have to say you are right when you say, there must be something like Barney. But this guard is a `Heavy` guard. Its like with the combine:
There are:
Metro Cops
Soldiers
Elite Soldiers
Thats with Aperture the same. They have guards like `Barney´, they are normal guard you see on the entrance or in the basement garage. They have normal pistols like a glock or a USP and teargas.
But what will happens if somebody with a machine gun and a helicopter will attack Aperture? (I know, you dont know why that should happens, but if you know the chapter and the story you will see. After we finished the story script we will tell you some important thingsabout the storyline. We cant tell them know, if we cut something out or take new ideas in it.)
Pistol vs Machine gun
Normal Guard vs Soldier
Thats not fair. So if something like that happens, they have better guards.
They have the equipment of:
Submachine gun
Pistols
a bullet proof vest
Grenades
They are most working in a team better know as a squad.
Also there are `heavy`guards (seen on the pictures).
Equipment:
Assault rifles
Machine guns
Special Purpose Weapons
Bullet proof vest and helmets
a bullet proof shield+ selfloading and fully automatic pistol
They are comming, if there is a little war (and there will be a little war).
2.) Achivements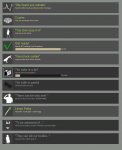 (click on it for a better view)

Somebody said, we cant get the achievments, if we have not STEAM-works. But its wrong. We can get achievments, if we code it in .LUA. We still want to have many achievments. Also the achievments are very funny if you know that, e.g. the `leekspin`

3.) New portal gun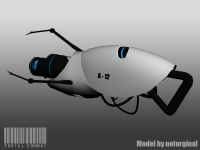 What we see here, is a old version of the new portal gun. Our modeler Mathias is still working on a new portal gun.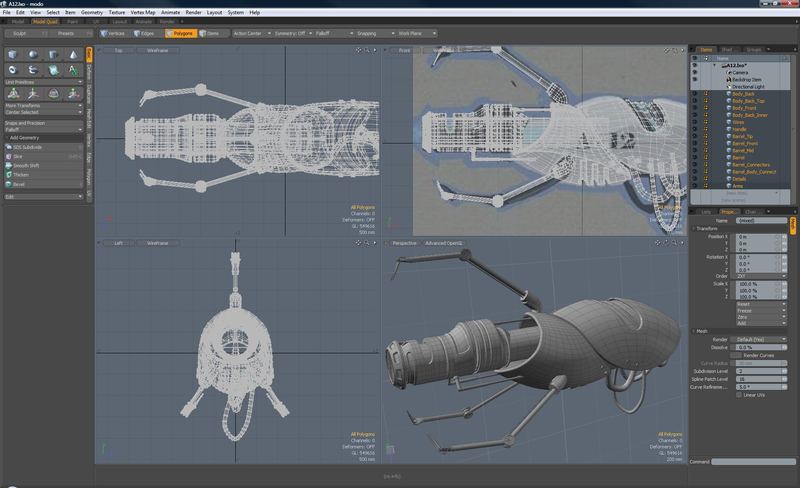 We will texture it and make a fantastic render screenshot

4.) New chapter
We also have planned a new chapter adn we will finish it soon.




This chapter is in labs. You will wake up and scary things happens to you. You will escape and the destroyed, bloody labs. And you will know, something is missing in a lab.. and this "thing" could be every where ....also behind you.....

5.) Now, I end this news. I want to say again a special thanks to our mod watcher and the hole NadeStorm Entertainment team. If u want to know more about the mod, and get this news earlier, visit out new websites:
Nadestorm.bplaced.net
the forum:
Nadestorm.bplaced.net
and the portal combat website:
Portal-combat.nadestorm.bplaced.net

Thanks alot!
Blood Raven