Hey guys,
We're very happy to announce that we have taken on 2 new talented writers for Middle of Nowhere - Survival/Horror. Adam Manuel will be the lead story and screenplay writer and Jorge Bocanegra will be the core writer.
You can read more info about them on our site in the team section - www.middleofnowheregame.aaronwildemusic.com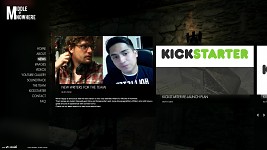 So go and check that out and thank you all for your support so far!
-Aaron
Sites we're on:

To stay up to date as much as possible, check us out on Twitter - Twitter.com
For long updates and more pictures, check out our Facebook page - Facebook.com
For exclusive development pictures of what we are working on, check us out on Instagram - Instagram.com
Got any questions or ideas, send us a personal email at - middleofnowheregame@gmail.com