Meteoroids 3D has impacted on Steam!
Meteoroids 3D has been released on Steam, and the impact has been incredible: thousands of meteors are now being destroyed by fanatics that only want one thing: destroy just one more rock.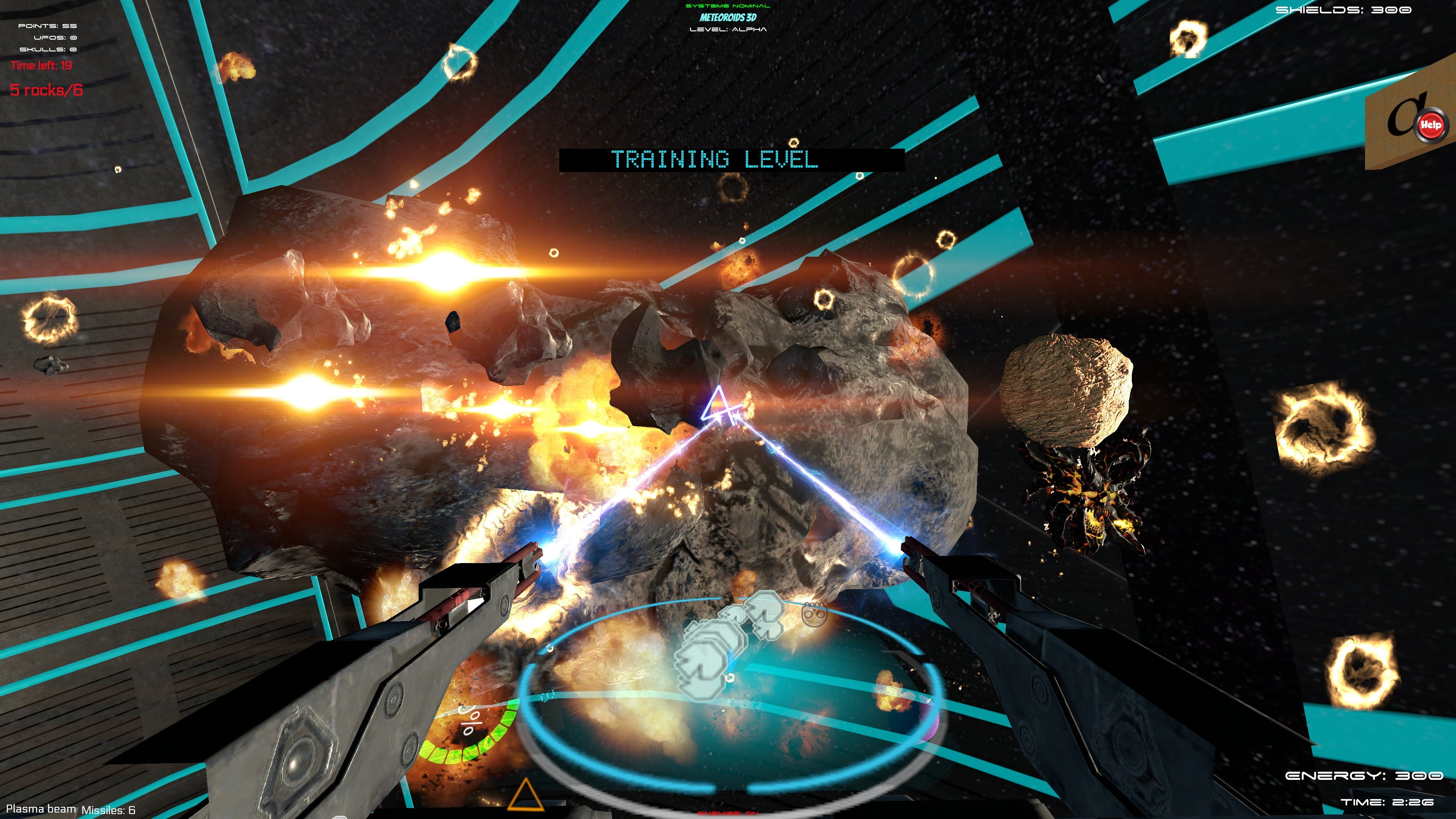 It was going to be a standard day in your life. Then you thought: Destroying rocks in space? Is that funny?
A tribute to the past.
Well, Asteroids, the game we played long time ago, was really funny. You must say if Meteoroids 3D, a tribute to Asteroids, is funny. Not at the same level Asteroid was, of course. We don't want nor need to compete against Asteroids. We want to recreate that emotion in a new way.

Time have changed. Those old games like Asteroids will be forever in our hearth. We can't pretend to emulate those great times with new games. We know the world is different, and we know it because we lived those times: the times of Asteroids. And we can compare both.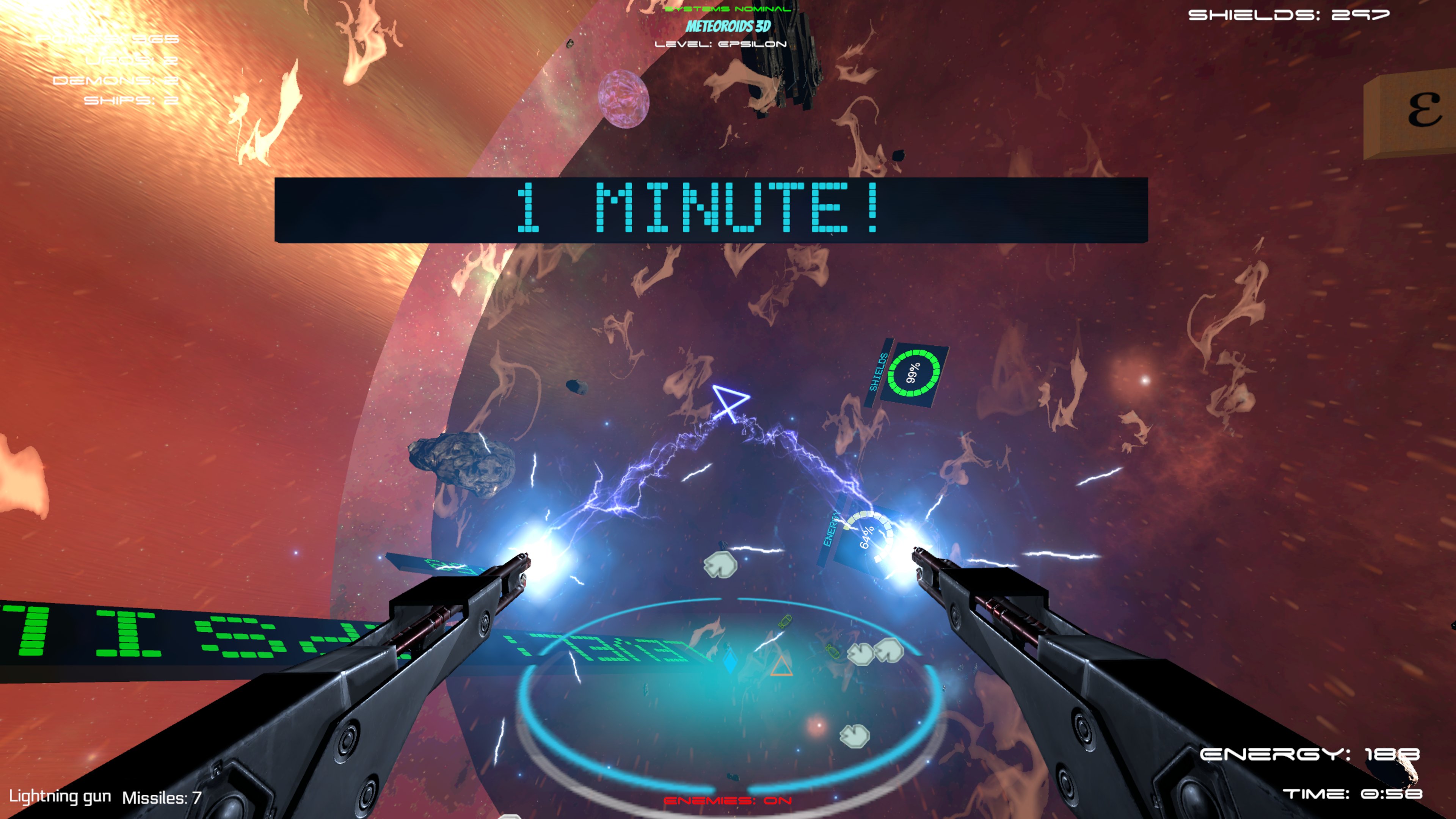 Some things remain the same.
One thing remains: the joy of playing a simple game and having a good time. But Meteoroids 3D has plenty of new elements to impact in your mind and to prove your skills. We have added many things, including enemies that will make your life harder. Say you want to deactivate them, you just need to go to the config menu and do it. If you want a more modern challenge, let them activated.

There also many new weapons, that will be activated while you play, but then again, it's up to you to play the way you prefer. We give you options: you choose how to play.

Take a look to our main entry on Steam to know more about Meteoroids 3D. And remember:

Ready to destroy rocks?