Metal Drift Tournament Update!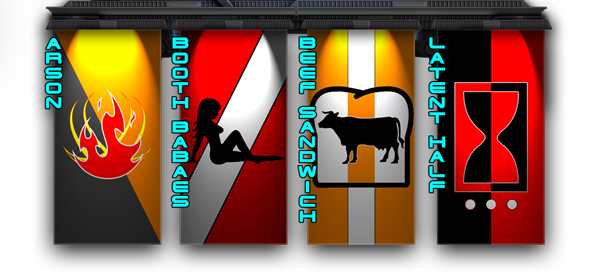 Match 1 - The Booth Babes vs. ARSON - Map: Master
This match was just destined to be intense, and it didn't fail on any level. This was the first match in the first tournament, so there was a lot of anticipation for what it would be like. Aside from a few technical kinks, it all went well. The games were played, and a winner was announced! Check out the teams kicking some serious ace.
Some rules really quick:
Teams
- 4 players per team.
- Subs are allowed if a team member does not show up.
- Lag due to location cannot be compensated for. Sorry for any inconveniences.
Match
- Matches are played in a best of three games format.
- Games will be set at a 10 minute time limit.
- Every admin, competitor, sub, and refs MUST be in Teamspeak during the match.
Restrictions
- No more than 2 members of a team can use the same weapon.
- If the invincibility bug occurs, the player affected must respawn immediately as soon as the bug is identified or that team forfeits the match.
Game 1
ARSON started this game strong, and I think it's what set the stage for the rest of the games in this match. They started playing as a team early on, and that's key when your team score is what matters. The Booth Babes have lot (LOTS!) of talent and skill, but their lack of communication was quite a detriment. You can't tell from these videos since it was filmed from ARSONS team perspective, but The Booth Babes weren't communicating well. ARSON holds solid until almost 7:00 minutes when Drakon scores for The Booth Babes. From then on out, both teams really kick it up a notch and it becomes a standstill. Defense and offense on both teams keeps the score down, even though there's tons action going on. ARSON keeps The Booth Babes from scoring to the end of the game, letting them walk away with ARSON's first win!
Game 2
This game starts fast! The Booth Babes are pissed for not closing the last game, and it shows when they score against ARSON doing what they do best by blitzing a goal in the first few seconds! ARSON's answer was to counter score just as quickly. Both teams know the other is serious now. One thing that ARSON does well, and you'll see it throughout these videos, is team play. What they lack in playtime hours logged, they make up for in how well they do their individual jobs. They have ball runners and defenders, and you can hear them determine who's going to run the ball. They pass the ball off to other players often. The Booth Babes start scoring pretty heavy and rack up two more goals by 3:50. ARSON debates what they're going to do for the next 30 seconds, then gets their rear in gear. They score two more goals bringing the score to a 3:3 tie, and at 6:45 they almost score one more time, but just couldn't make it past The Booth Babes defenses. Not even 30 seconds later, The Booth Babes relive the exact play! The last few minutes bring both teams to 4 points, ending in a tie game!
Game 3
This game starts solid, with The Booth Babes almost scoring within the first few seconds, but Defense seems to be stronger than offense for both teams. It isn't until about 2:20 that ARSON kicks out their first goal. At 3:00 DRYICE runs the ball again to try and counter score, but ARSON's entire team sits waiting for him. It looks like the team play is what's holding them together. If even one person wasn't there to defend, a lot of The Booth Babes goal runs would make it. ARSON acquires the ball from The Booth Babes run, and their whole team escorts the ball to a solid second score! 4:30 is another close call for ARSON as that ball and and escort come out of the boost tunnel and pass it to eachother. They came a lot closer with the two, it's only a matter of time until they score! Finally at 6:45, Drakon gets a goal in for The Booth Babes! I think it did something for them, because their entire team comes headlong into ARSON territory to mass force a second goal at 7:30. They try it one more time, but don't have the numbers to make it through ARSON's defenses, and lose the ball. At 9:00 ARSON breaks the tie and scores a third time. Their entire team came from different parts of the map to help score, including their defense. Sadly it also became their demise since there was no one left to defend, and last minute, DRYICE scores for The Booth Babes!!! A second tie game! Score 3:3.
Game 4
There was some confusion over the accidentally vague tie breaker rules, so a fourth match was played to determine who would walk away as the winner and who would walk away as the loser. Right from the start, it's The Booth Babes who try and powerhouse it in. They brought their whole team this time, but didn't quite make it! The first minute is pretty intense because of it though as ARSON scrambles to get the ball out of their goal area. It took a lucky lob out into the center of the deck toward The Booth Babes to finally get it out as it's snagged by ARSON and run away toward the opposite goal. DRYICE swipes it away though, and powers it to the first goal of the game! The Booth Babes take the lead! ARSON gets the ball over to the other goal, but after fumbling it through a faulty pass, they lose the ball to The Booth Babes. At 2:40, The Booth Babes scream out of the boost tunnel and pass the ball into ARSON's goal area just before getting demolished. Two more from their team managed to get their hands on it and ALMOST score, but just didn't quite make it. After recovering the ball, ARSON returns the favor successfully, bringing their scores to an even 1:1. In that aftermath, Slamscape annoys the crap out of their defenses with armor and a plasma launcher, allowing ARSON to swing around and score again! Once again, it seems that team play is the way to score when ARSON scores a third time by all joining together for a massive run down the boost tunnel at 4:20. ARSON scores one more time before an organized play from The Booth Babes stops their streak at 6:30. The rest of the game is a massive fest of pure offense on both teams. ARSON does better though, and walks away with a final score of 7 against The Booth Babes 3. I don't know what happened to The Booth Babes in this round, but they'll have to fight to stay in the tournament now!
Results of Match 1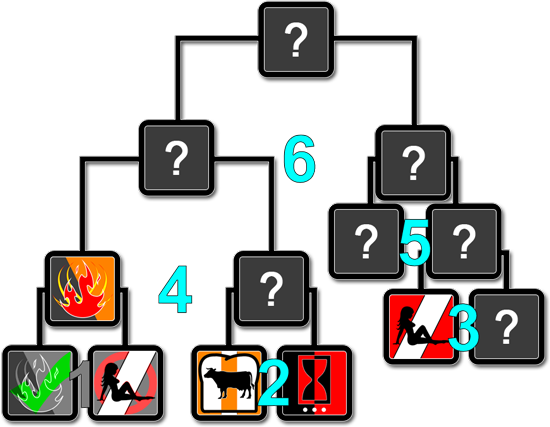 Two ties, and two wins for ARSON makes them the Match winners and they move up the bracket. The Booth Babes are the first to move into double elimination status. They'll play against the losers of match two during match three. Hopefully they can get their team play action together a bit more then!