This last week I've been working on a comic (our first) to cover one of the defining features of Metal Drift; its "'Sploadiness". Brian and I have had a ton of conversations over the last few years, discussing the improvements we could make to Metal Drift. We never actually had the one in the comic, but it approximates the mood. One of us will be super excited about an idea, and we have to try to convince the other that it's awesome, and worth doing. Usually we use English to describe our ideas.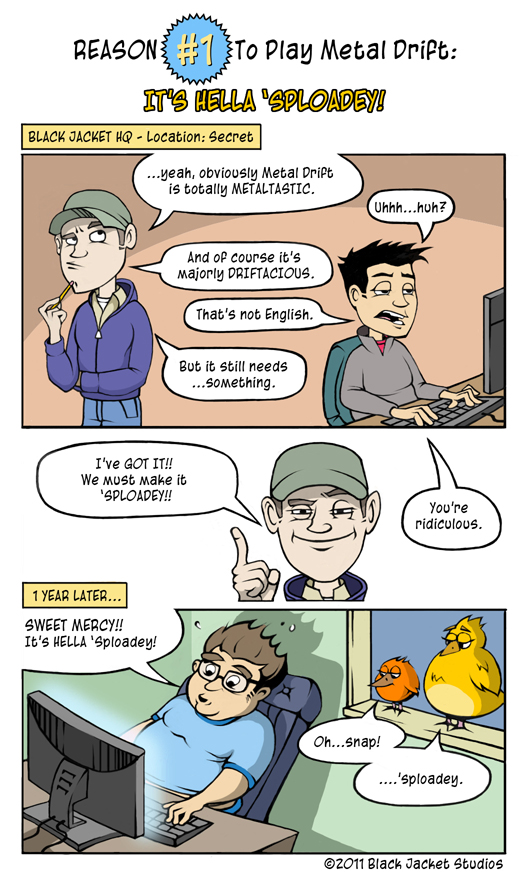 I've wanted to try drawing a comic for years. I used to redraw Calvin and Hobbes constantly when I was a youngster. I would love to do a couple of comics from the perspective of the pilots in the tanks in Metal Drift as well. Hopefully I'll have time for that soon.
While I was working on the comic, I recorded it, sped it up, and put it in a video. Check that out below:
We'll be covering more behind the scenes dev stuff in the near future! Stay tuned.
Also, pick up Metal Drift right here on Desura.
Thanks for checking out our work!
-W