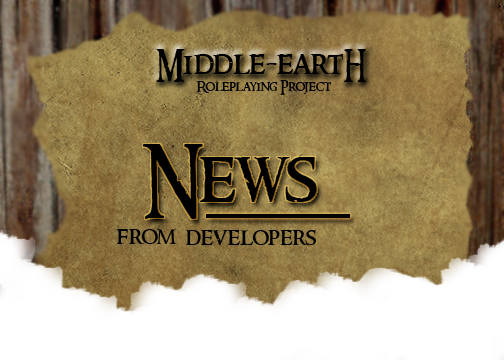 Hello there fellow Merpians!
Sorry for the long delay, we were all a bit busy and couldn't get round to writing an update for you all. But now, we're all back on track and we promise to have at least one update per month. You may have noticed our new header for this page, it was done by Sir Eoran, and I think we can all agree he's done a really great job! There is however some bad news...if you watched our trailer you would see that at the end it states an August release for the next beta.
This unfortunately has been canceled due to esm difficulties and other problems like Bree not being finished. The long and short of it is, we didn't want to give you another beta that we weren't entirely happy with.
On the brighter side of things, the next beta is scheduled for a big Christmas release! This means that we have time to finish at least one town (Bree) and finish much more landscaping as well as many other things...
We apologize for the long delay, but things like this take time. MERP is a massive project and we hope you all understand. Thanks for sticking with us throughout and we hope to see you playing our next beta soon.
So, what else have we been up to in our two month absence?
Let's take a look...
---
Exteriors:
On the exterior front, we have made quite a bit of progress.
Here are some pictures from Panos' Nenuial and Emyn Uial:
A Small Cave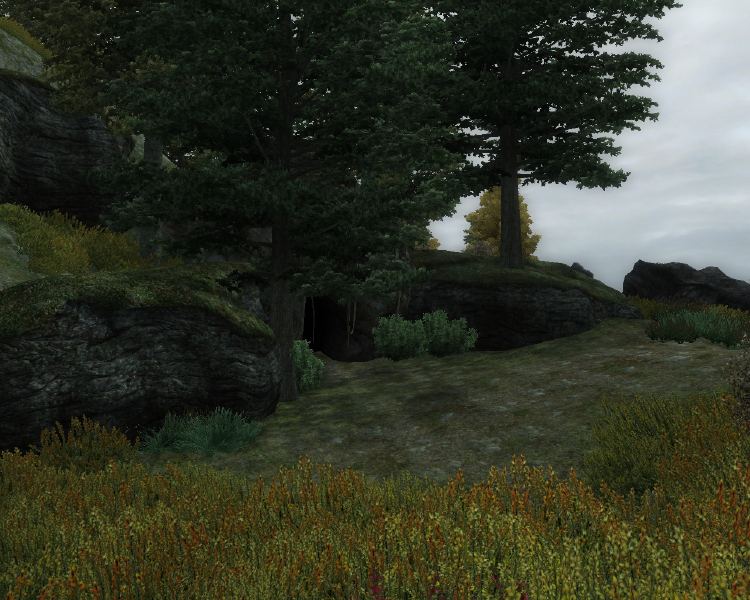 A Scenic Pond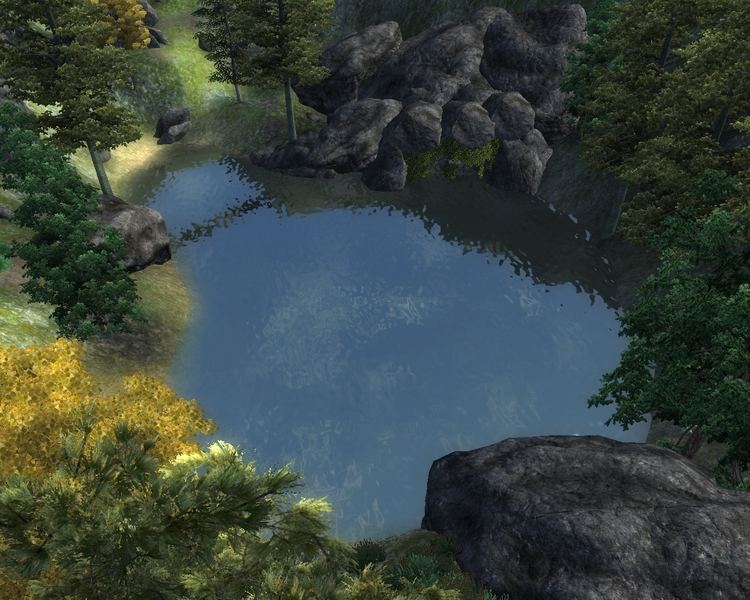 A Wolf Cave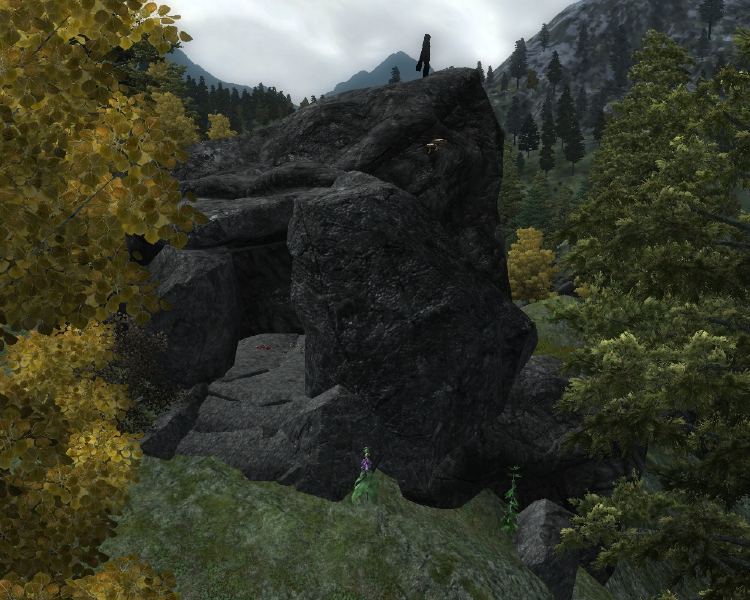 Awesome Tree Formation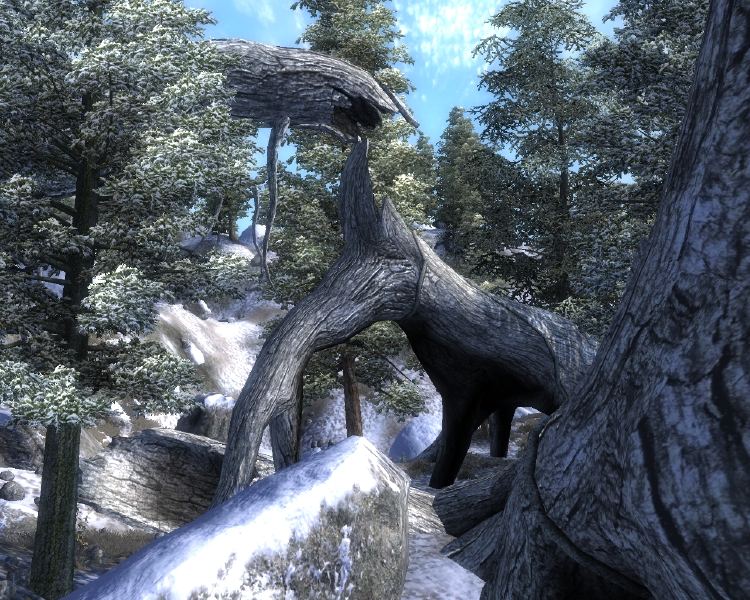 This is Unbekannter's work now, working on the regions of Morgul Vale and Pellenor:

The eastern entry to a dark cave.... Can you tell where it leads?




A Wooden Dam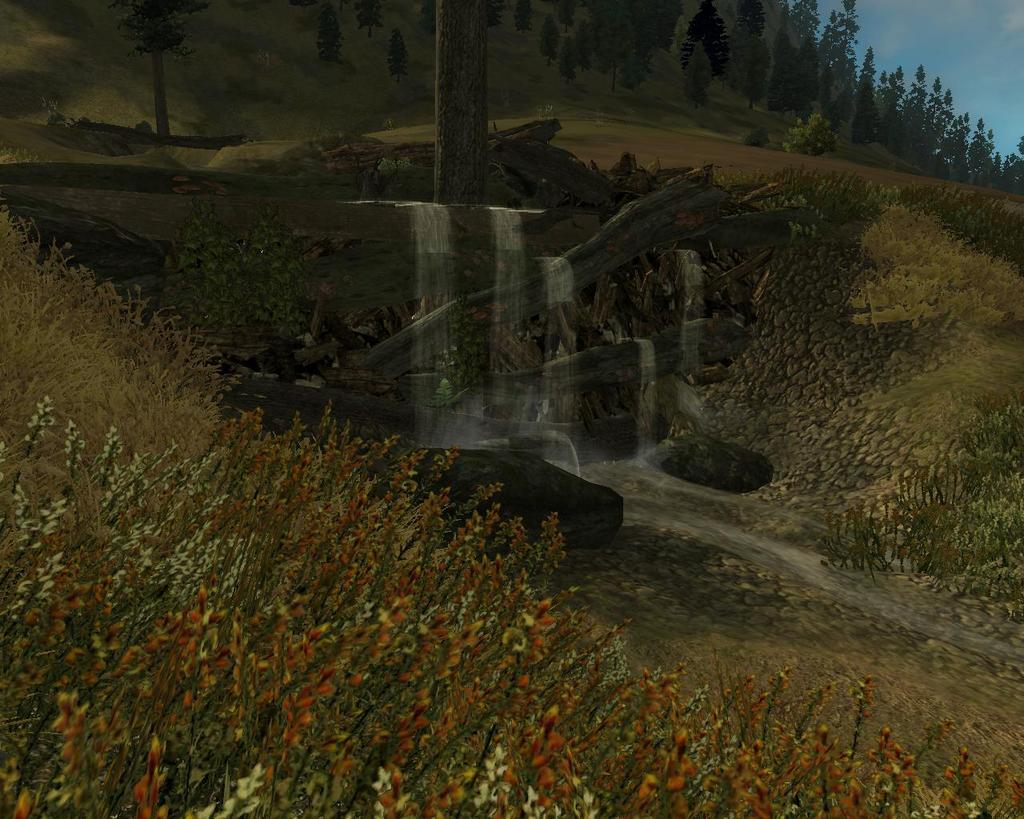 ---
Visual Development:
You may have already seen this, but this is Stardragon's Ithilien Ranger Outfit.
Pretty sweet!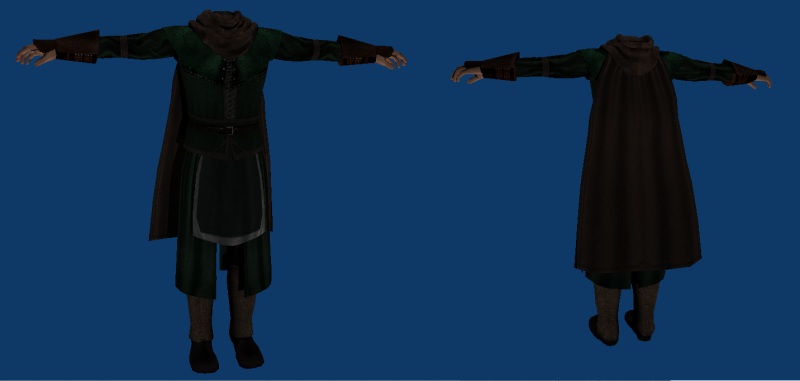 This is Sennek's work, you get 10 points if you can guess the name of this beautifully made sword.


Also a new addition to the team, Andros de Nürne has created Gimli's battle axe for all you blood-thirsty dwarves.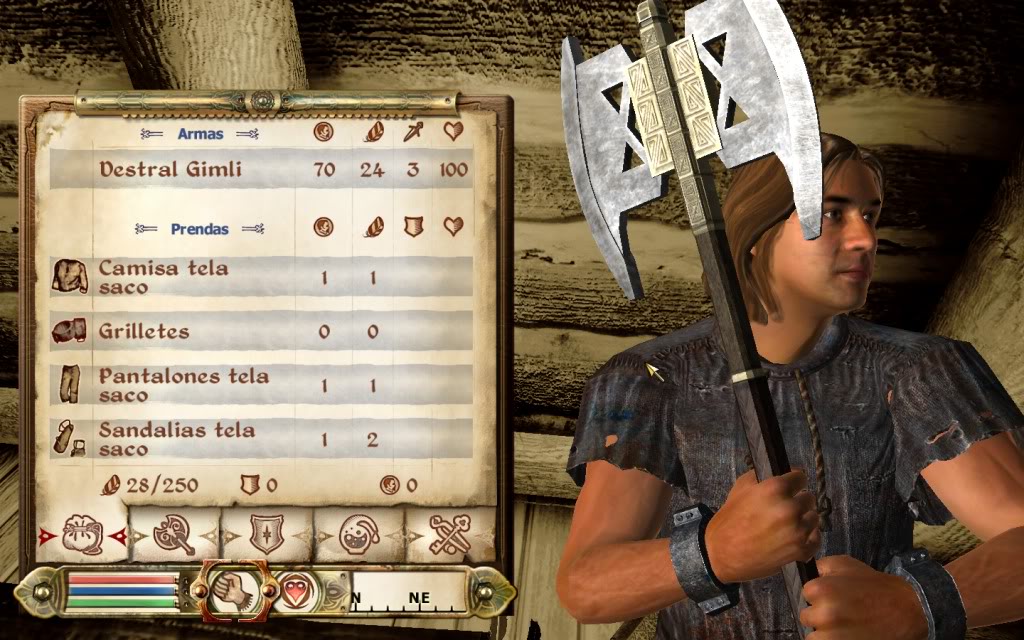 If you want to apply to the MERP team, post an application HERE.
Any ideas and suggestions are always welcome.
That's all for this news update, I hope you liked it and thank you for your support!
~MERP team~