This week I worked on the various HUD elements. Why? I don't know, I am the coder. But we decided to go with a kind of steam punk off-kilter design. The first think we designed was the text box for the cut scenes. I started with the basic shape I wanted, then added a name plate, recolored, and added a couple of details. Then I remembered it can't be steam punk without a couple gears.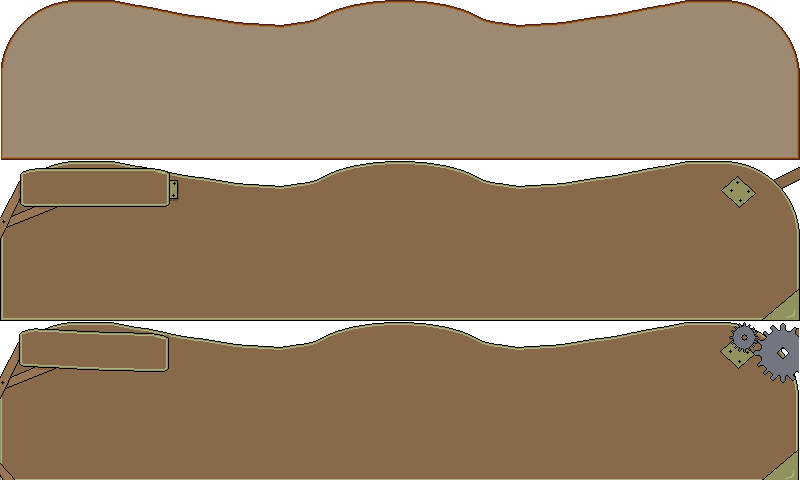 Quick mock-up: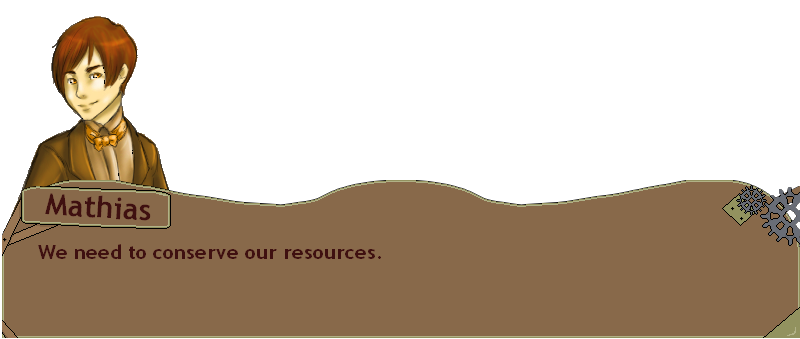 The HUD was a bit easier to deal with because it was smaller. The Health and Resources will be in the top 2 spaces, and your gold in the bottom hanging sign.

Well I think that is it for now, I would love some feedback on the art as I am not really a designer.