We thought long and hard about what to do with this amazing piece of franchise history. This prize is worthy of a new competition. The MekTek World Gears Competition!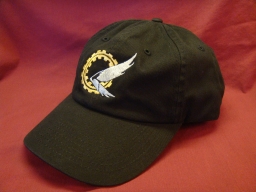 How do I qualify for this competition?
In order to qualify for this competition you must:
1. Be an official owner of a MekTek Hat or T-Shirt or in official procession of. We ship internationally now from our Store! Supplies is limited. We have several sizes of T-Shirts.
2. Over the age of 16 or have your parent's/legal guardian's permission.
3. Be a registered forum user at MekTek.net!
What do I need to do?
After you receive your hat or shirt in the mail you need to take a picture of yourself wearing your new hat or shirt in your "cool place".
Choose a place such as a historical land mark. Amazing looking environment. Dance club. Whatever you think will earn you the official forum title of "MekTek's Cool Guy" or "Girl" and an amazing piece of franchise history! Users can only submit one image and it is a one time submission so make it great!
Absolutely NO inappropriate pictures, please! You will find yourself banned.
Where do I upload the files?
Upload the picture of yourself to our MekTek Forums Thread entitled "MekTek World Gears Competition". Do not provide your personal information. We already have that info on record from your recent purchase order.
How will the winner be decided?
There will be a public poll with all of the images uploaded. The public will vote on the images. The winner with the coolest place or the most friends voting will take the prize! We will monitor the poll to make sure no one is cheating with a web bot.
What happens if I am the lucky winner?
We will contact you! We will send an email, private message on MekTek for the mailing address for your prize. We will send the prize within two weeks if we do not hear from the winner to the purchase order address.
What is the deadline to submit?
The deadline is June 1st, 2011! Don't waste a minute! Order a shirt or hat and start sending in those amazing shots of you wearing our merchandise!