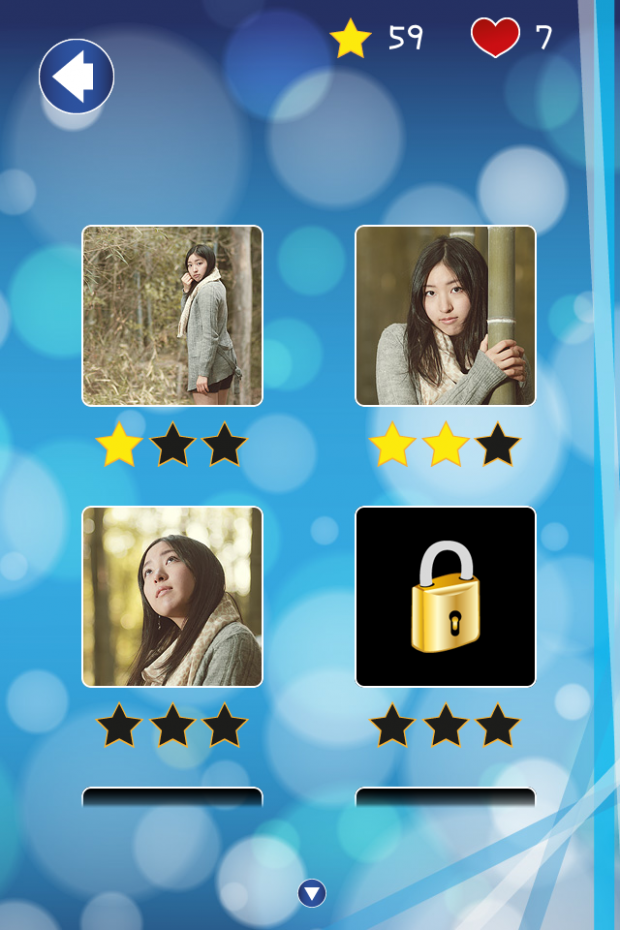 The popular collaborative photography project "Meibi Photography" will release its first official game for the iPhone. Collect beautiful artwork by finishing puzzles and vote for your favorite model! The vote result will be used to determine who to go with for the next photoshoot.
Meibi Photography is an art movement started one year ago in Nagoya, Japan, to create beautiful portrait photography that tells stories and evoke emotions. Now it has 26 models from 8 universities. The photographer and programmer is from Indonesia which makes the project an international collaboration, and in that spirit they are now trying to expand their activities worldwide by seeking like-minded photographers and models.
The first release will contain matching game and sliding puzzle game, and Meibi plans to release update regularly with new episodes and mini games. The game has been submitted to the App Store and is now pending review. For the full press release please click here and to see their artwork visit their official Facebook page.