In this update we gave the fight mode some needed attention.
It's now divided between Tournament (an 8 round singleplayer mode) and Battle (local VS matches). They both have a small lobby in which you can customize your build with all your collected parts and colors. After a battle or tournament ends, there is now a win screen showing the top 4 (assuming you placed in the top 4).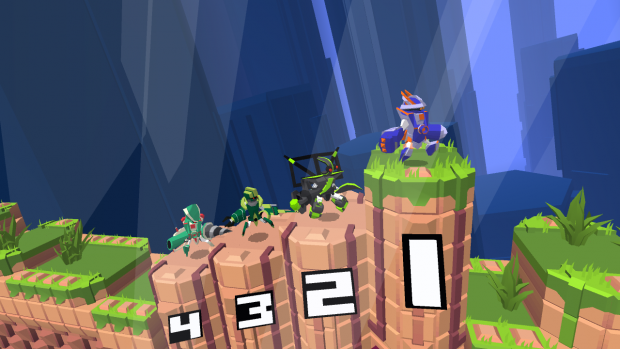 The tournament mode works like this: you start with 5 lives and you'll have to beat 8 random opponents, damage is kept between rounds. You are allowed to change your build after each round. If you successfully beat the 8 opponents, you'll get a random rare part that you didn't have already (unless you already had all tournament rewards, in which case it's random).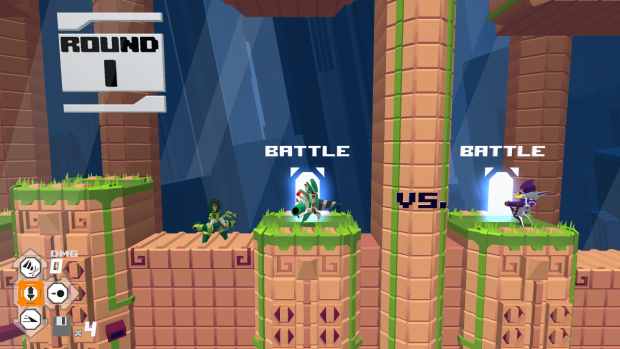 Another new feature is a new game option when starting the adventure mode. This deletes your game progress, but also all your parts and colors. There is a confirmation screen after it though, so don't fear miss-clicking. If you didn't see the new story yet, now is your chance!
We've also added a way to track certain data like the amount of bits collected. This could be really cool for an online counter showing how many megabyte is collected across the globe! The tracking of that kind of data also allows us to find problem areas in the game (like where people give up or get bored). There is no personal information send, not even an IP address. If you still don't like showing how you embarrassingly died in level 1, you can always deny the game access to the internet, which does not effect the game in any way.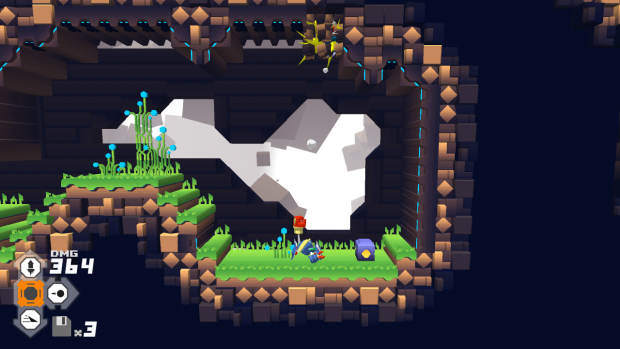 Enjoy!
Changelog:
+ Added tournament mode (a singleplayer fight challenge for special parts)
+ Added indicators to doro doors
+ Added win ceremony for fight modes
+ Added Rematch menu after a local VS battle
+ Added lobbies before the fight modes (where you can change parts and colors)
+ Added a bunch of new fight levels
+ Added new game option
+ Added tracking of times played and bits collected among others
(no personal information)
+ Added notifier that tells you if there is a new update available
~ Changed fight mode to local multiplayer battle
~ Improved tileset and background in electrocaves
~ Made the teleport ability go slightly faster and further
* Put the hidden level back in
- Removed the new game cheats
Stop by the Reptile site for more on what we do! And as always, you can download the demo or use this sweet button to play it right in your browser: