Hello everyone! It's been quite some time since we had a update, but we are not dead!! To prove that today we bring you 2 things. The first one is a concept art of a character we will introduce to the game, and the other is a fresh screenshot for our third map: The Plaza.
Now, lets take a look to Aamir: The mercenary.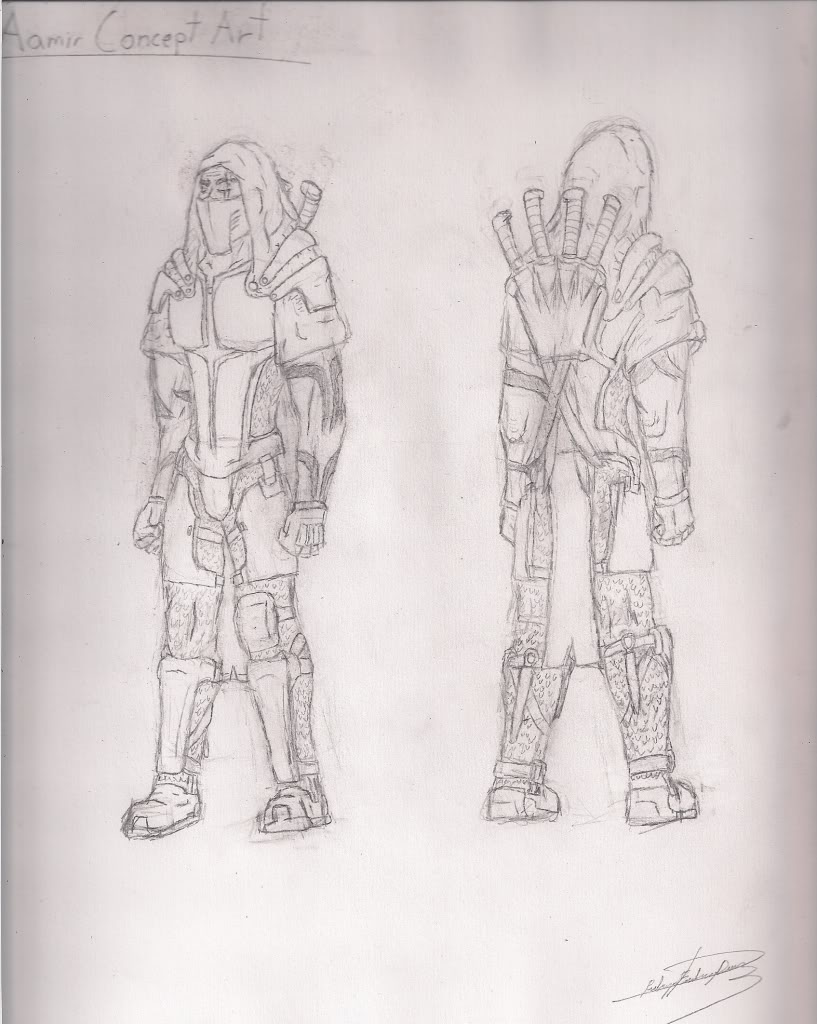 -Character Description-
Aamir is the best mercenary money can get. He loves his profession and the money he earns with it.
His actions are rarely known by regular people, and he most of the time travels alone. He belongs to a Assasin's clan, but he doesn't really care for any of them, he uses this connection mostly to get bigger jobs. He knows the histories about Thanatos and he is aware of the valuable items in it. Asking him to participate in the journey was doubtful, mostly because his morale problems. However, his ability to use multiple blades in a battle has made him a spot on the group.
In this first phase of the mod, this will be the only ally character you will meet through the mod.
Here are some fresh screens of the map.
The Plaza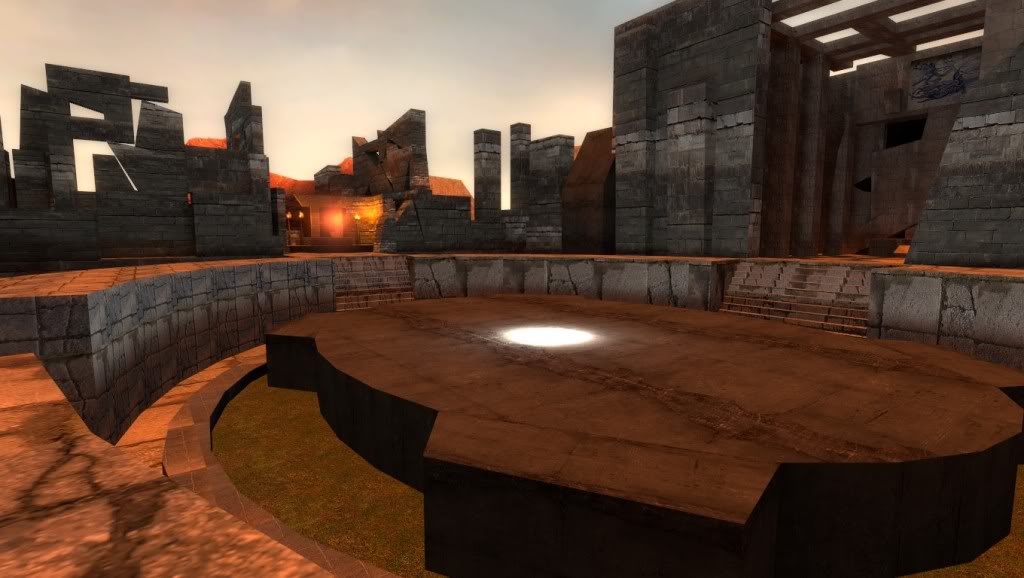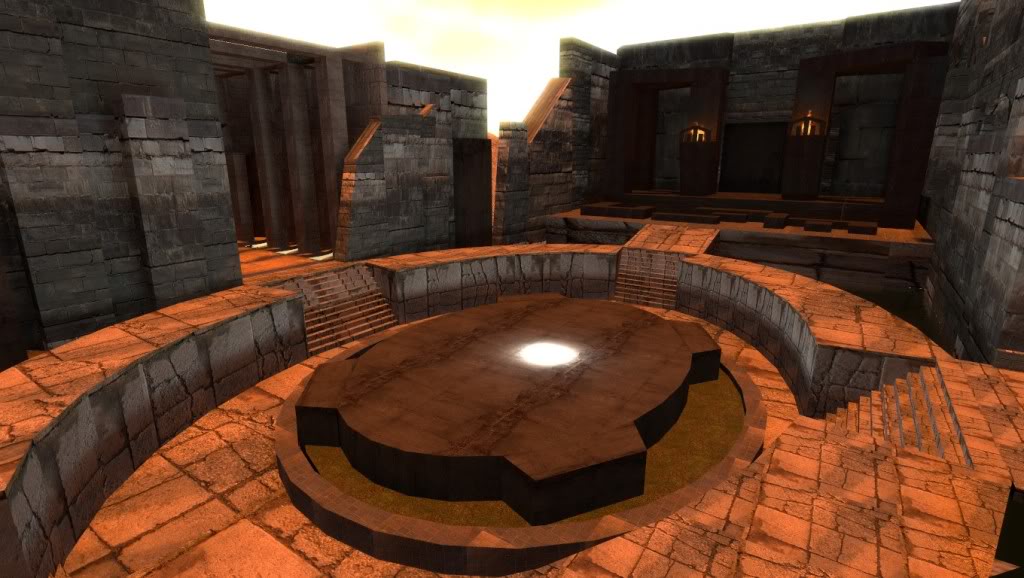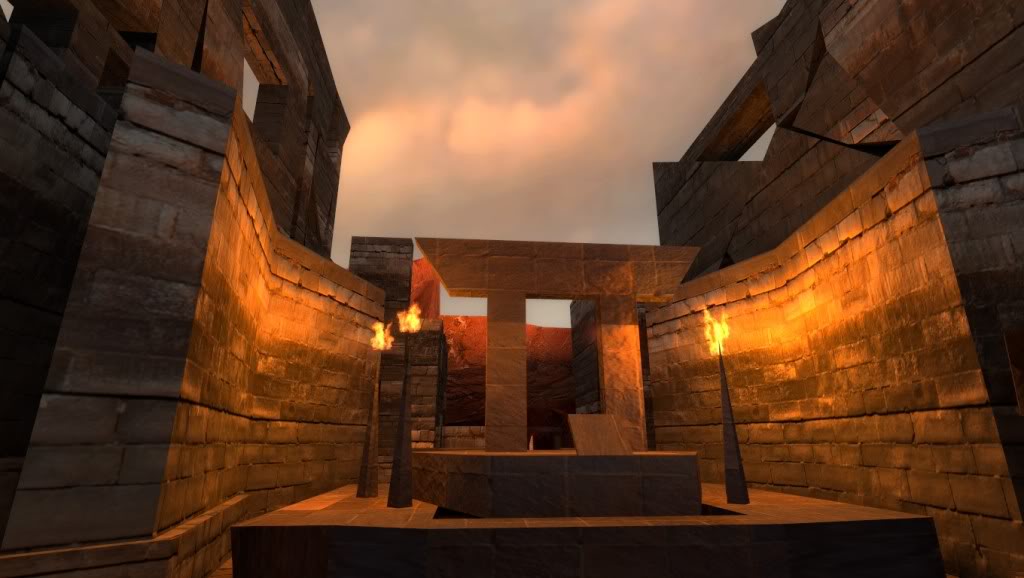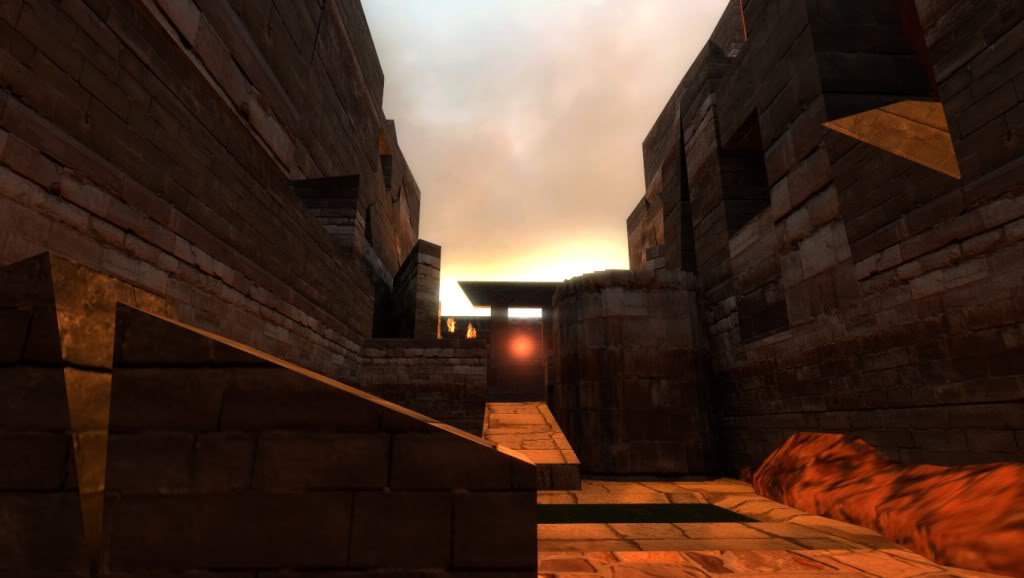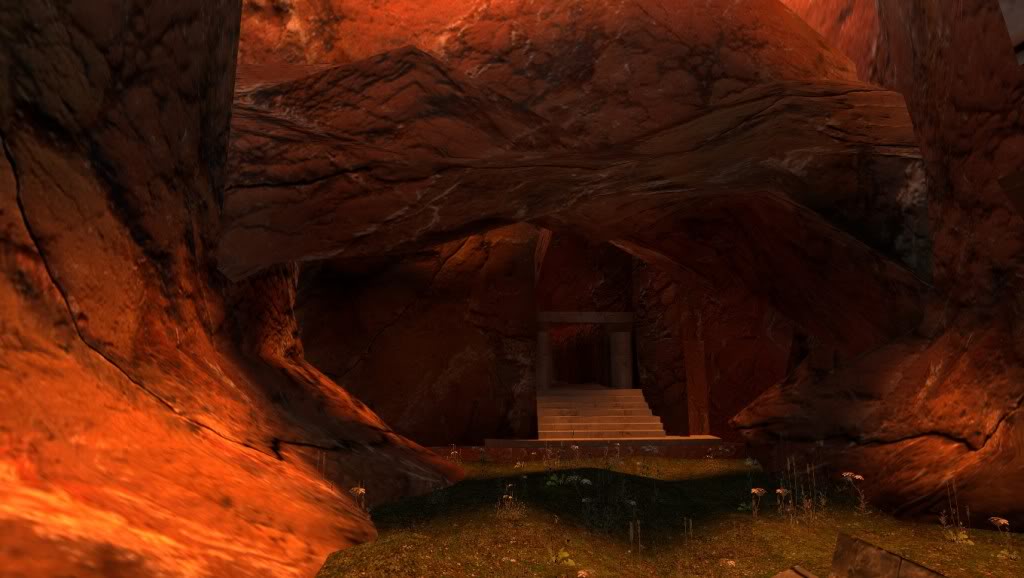 -Map Description-
The plaza represents key elements of what the player is going to discover through the game. By now, there are four ways to continue the game, each one leads to a different temple; In this case you can go to the fire, water and time temple, and also hidden entrance that is unknown for the player until he makes some progress in Thanatos.

t the center of the estructure, it will be placed one model of a statue (a big one) that represents
"Thanatos". The meaning of that statue will be discovered throughout the game, according the story.
This map is eye-candy only, with a small cut-scene between Inreid, the main character and Aamirthe Mercenary, which talks about the importance of this place. In this map, the main structure is almost complete and custom textures have been applied. Once the statue's models are completed, we will proceed to put them in the map and enhance the environment around the place.
Thats all for now, we hope you liked the updates and we are looking forward to your feedback!!
Thanks for all your support so far!