It's been about month since last small media update. However this one is biggest of all. So, here it goes
Programming, Mostly hud changes I have removed unnecessary part of Half-Life 2 crosshair. (health and ammo display on sides of crosshair). Also I made RTC user friendly, now message such as "Press use to spawn", "You have died", "You have spawned", "Seconds remaining until respawn X". You can see "Press "Use" button to respawn" in this screenshot: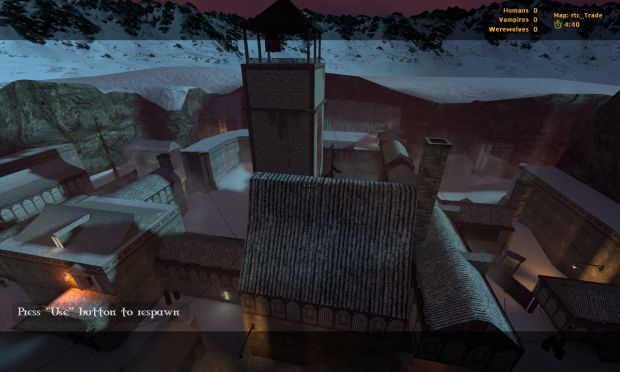 Next, I have added leap "recharge meter" an icon indicating when leap ability will be available.
No screenshot, but its functioning you can see in this video.
In this video you have also seen another icon left to leap icon, its called "power recharge meter", currently its hooked with leap meter, but it will show when special power is available to use. That's all for programming I guess. (Yeah, lots of other fixes which just aren't worth of mentioning)
Now, modelling: Latest model I did, was a double barrel sawed-off shotgun. I say it was hardest to model of all weapons and I have spent too much time modelling it. My mistake, I should have chosen easier type of that weapon to model, however here are the results.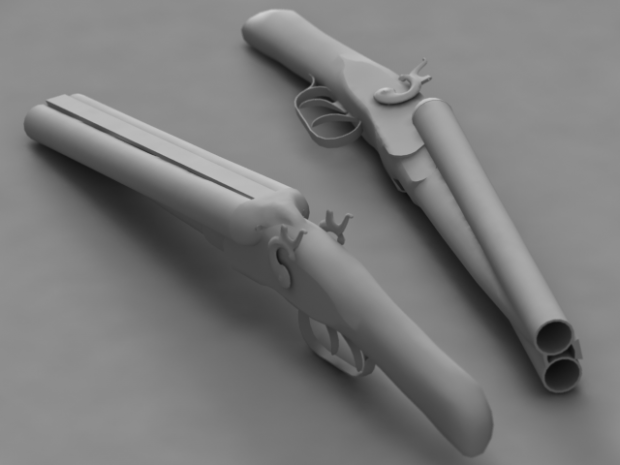 Texturing: My first textured weapon "Mossbeg 500" ~20hours of work... (Render)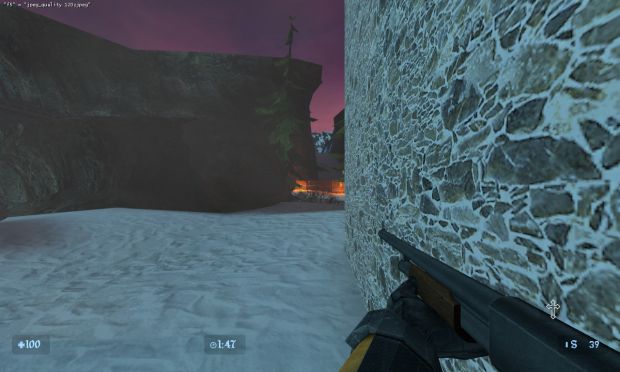 Mapping: I have updated rtc_catacombs map for more spacious tunnels, reworked all underground brushes.... also added some new stuff, like custom sarcophagus, new graves in walls etc. Next time I hope I can make more quality video (I know, many map bugs ;( heh, those born since latest map update).
Next map, rtc_trade, this map was created for DON, however the best had happened, it was donated to RTC, by map's original author Leon_Kilean Thanks to him, now we will have such great map to play on. (It has already served me alot when testing). You will ask: what have I done so far in this map. Well, I've redesigned interriors of map (2 not big houses, vampire spawn place) also I have reworked map bounds (player collision with map), nothing much so far.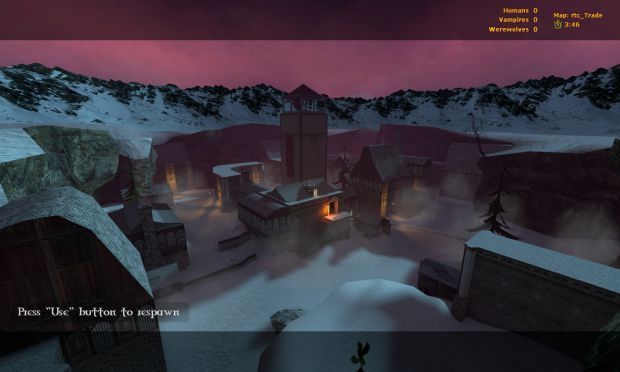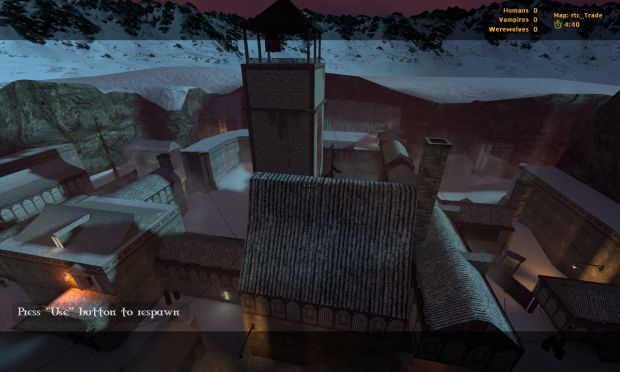 Also be sure to see those two videos recorded in this map:
I guess that's all... I did my best :) I'm planing to get first public release on 2010 March... However there is plenty work to be done. Also I'm planing to release next media update this year (2009).
I hope you like the stuff I'm doing.