One of the problems of using an engine still in development is that I can not progress until it does. I am considering "back-up" engines but nothing strikes me as suitable so far. In the mean time I've been working on ancillary features such as fleet formations.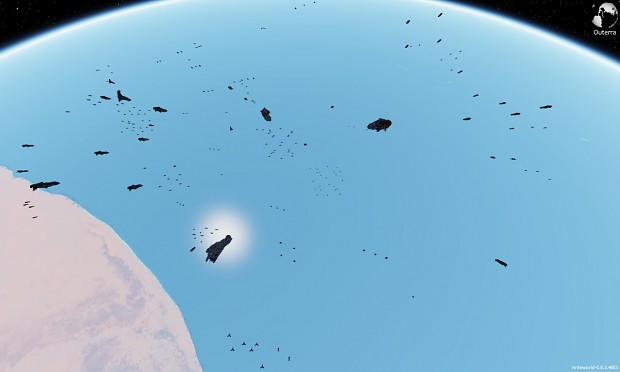 Fleet creation is procedural. You enter the approximate number of ships of each type you want and the fleet is produced using several random variables. Each formation of ships is clustered loosely around any ship that is significantly larger in size. Some ship types have unique formation options, like the battleship's 22-strong sphere formation. Though far too small to be visible, there are frigates and fighters in there too.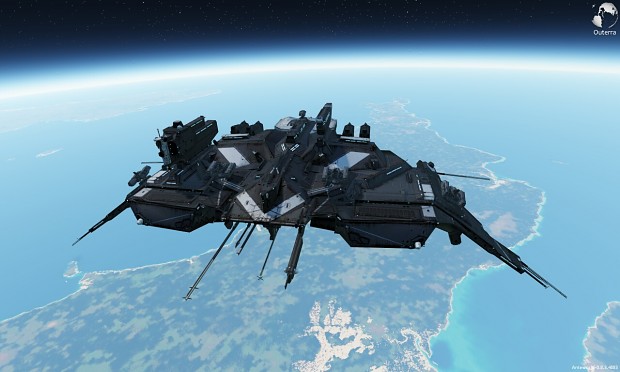 And I threw in some eye-candy screens as well. This is EVE's new Blackbird model that will appear as a T2 Rook in EVE:WORLD.