Hi !
I'm working on a media page for the website. In this page, you'll can see videos and pictures about EHJ.
It will regroup all youtube videos, from youtubers, and screenshots, and maybe wallpaper, etc.
So, you can now send me a video or a picture about EHJ, I'll add it on the website, and it will be available soon !
Here is a preview :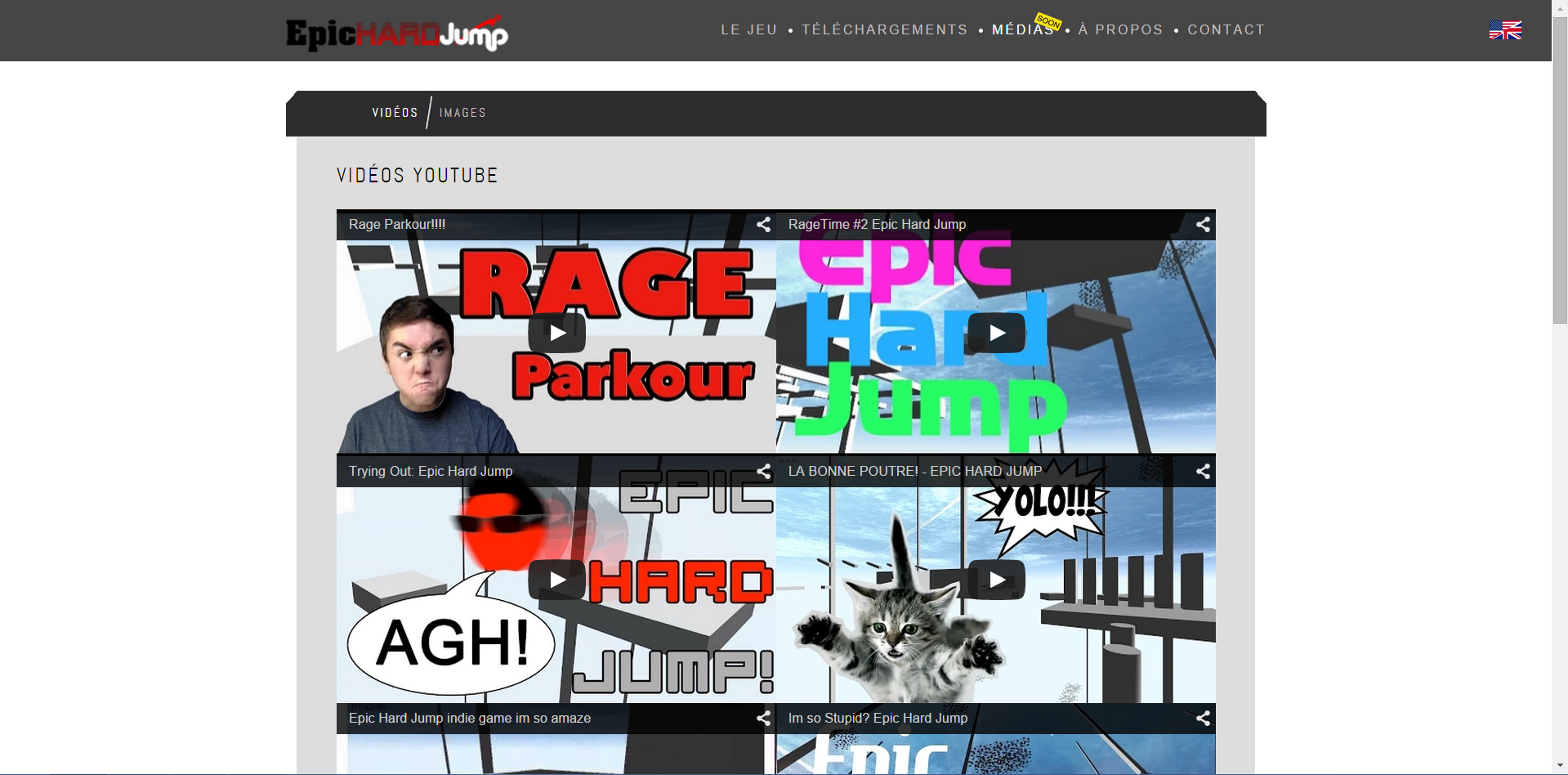 Hope you'll enjoy it !
Goodbye ;)