We've arrived at another new update, one mainly concerned with furniture/props and the creation of the stuff. The Source SDK was really fucked up last week and, since I was bored to death, I pressed myself to model props and monsters, but I don't want to talk about the monsters before the release so for the time being lets stick with the furniture. We're talking about a total-conversion mod, right? So it's really needed to change the look of the game and make new prop models. I'm finding myself in a hard situation because the eastern buildings and other stuff from Half-Life 2 doesn't match with the city in Grey, and in the city where I live, it's impossible to find abandoned dirty alleys full of monsters. I try my best to check more and more reference pictures on every possible site to make the mods setting realistic.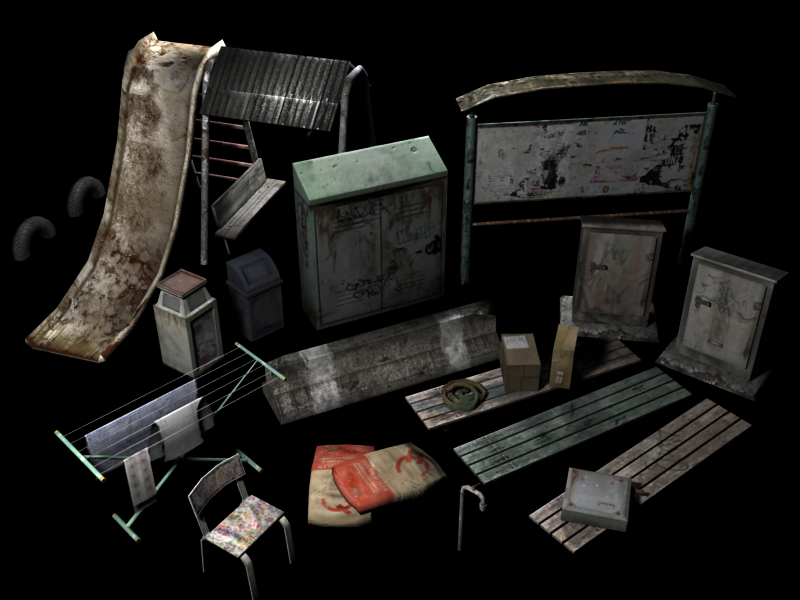 As of today there are nearly 120 self-made, optimized props in the mod. I try to make every texture and level to the smallest size possible (in kb obviously) and my efforts can be seen very clearly, as the build of the current version of the mod is barely 229mb. The final version will be near 800mb in my calculations. So you can see how far the mod has progressed from the amount of content done.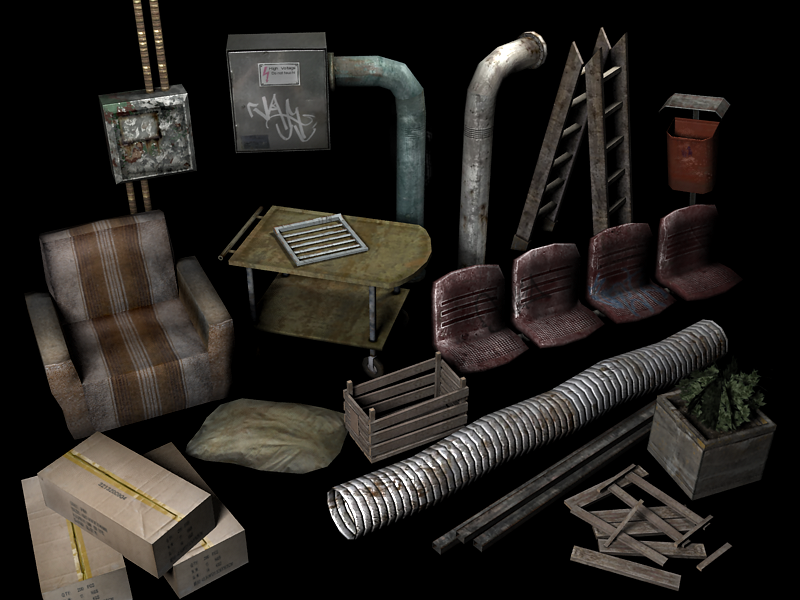 The mod's models can be called lowpoly, that's the way I try to make the developing time shorter and avoid fooling around with the large amount of LOD models and highpoly sculpting, in short the players with low end computers will be happy. The polycount on these models range from 80 to 600, except for the trees and larger objects of course. These models will be mainly prop_static objects, except for a few boxes and the trash that you can smash to scrounge for medpacks, ammo and puzzle items. I compare the mod to Left4Dead in that you can't pick stuff up, but the beer cans, crates, ashtrays and other props are all happily flying around if hit by a stray round when you shoot after something that tries to kill you, and you break through cracked and damaged walls using a rockdrill.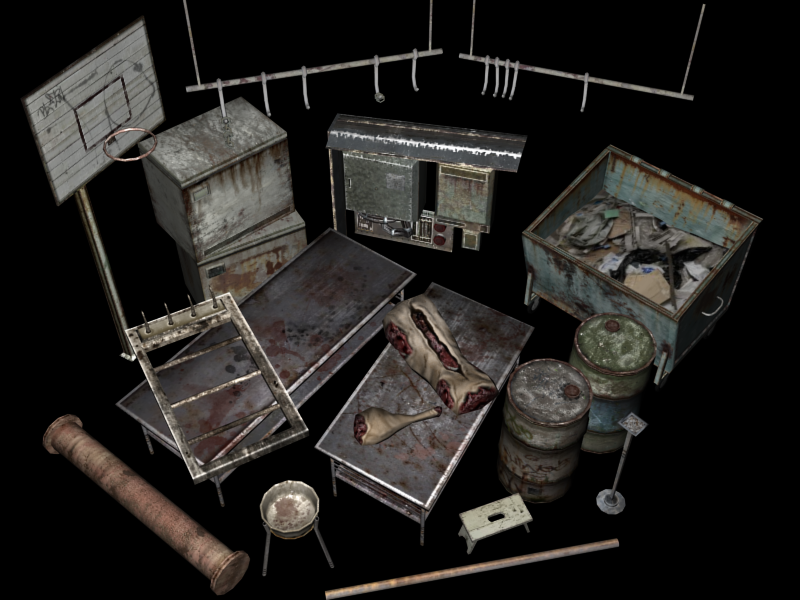 At the same time with the props have been done, our hero's model has reached its final state. As you can see, he's not wearing a sweaty undershirt and running over glass shards with naked feet while he's bringing hellfire with his Uzi to terrorists like.. you must know who I'm talking about. Grey is a common citizen and there is nothing about him that makes him special.
I think "that's all folks" for this news, I hope you will enjoy the mod as much as I enjoy making of every single object and place, and I hope you will have a frightening adventure. As with the other mods who hold high standards, there is chance to donate, so if you feel like chipping in, then you can send few dollars for the development and for the mod. in order to do this just click summary picture in the mod's profile. Thanks for checking out our news update, and as always: if you like what you see, please continue watching Grey, and do not hesitate to share your thoughts with us.