ANNOUNCEMENT DAY: Dear Community, today we are proud to announce that our debut game MarZ Rising hits Steam Early Access soon. To spread the news we have a brandnew teaser to share!
Since December 2014, we have been working on a challenging gameplay, developing game mechanics which haven't been played yet, producing high-quality graphics and writing a thrilling campaign, … MarZ Rising has now reached a level of development that can grow from diverse feedback. We want to know if the players like the game and discuss their ideas, criticism and wishes.
Today on August, 16th MarZ Rising's Steam Page is online and awaiting the first feedback of the Steam Community! Please support us, share the news and add MarZ Rising to your Steam wishlist!
Store.steampowered.com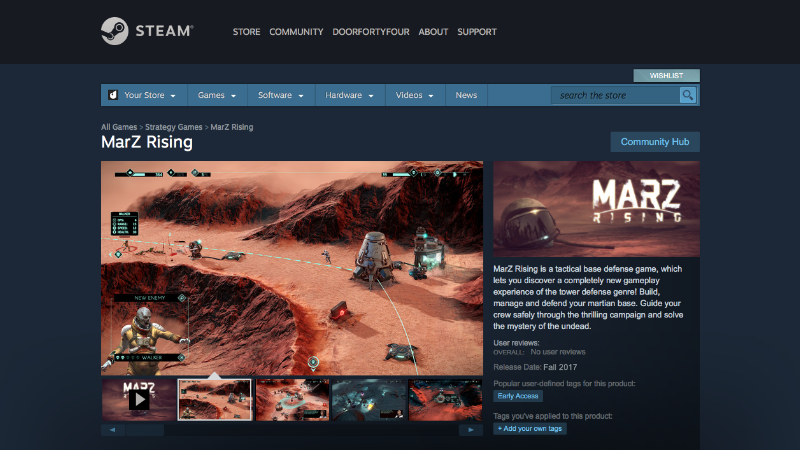 If you want to be one of the first playing MarZ Rising visit us at our booth at the Indie Expo at Respawn Festival (20-21.08) in Cologne or meet us at the Gamescom afterwards (22-25.08).
Finally we want to share our new and shiny ingame screenshots with you guys: