Marksman demo
Finally the marksman demo is ready! Since the previous demo I've worked on adding the marksman. Aside from the marksman I've also been improving and refining most other aspects of the game as well.
The marksman
The marksman gives you an exterior view of the building. The marksman can be controlled either directly by the player, using the mouse and gestures, or by issuing commands to the computer-controlled marksman. I've made a tutorial to teach you how the marksman works and how to control it by commands. There is also a separate mission where you control only the marksman and no entry team.

A view from the marksman mission. You can read more in-depth about the marksman here.
New weapons
I've added a bunch of new weapons too and some new ammunition to go with them.

More work on surface decals
The blood effects have received some updates too. Streaks on walls look much nicer now since droplets roll along surfaces they land on until they run out of substance. The big difference is that now they only lose substance when they roll over untouched surfaces. The effect it gives is that longer streaks form where multiple blood drops land on top of eachother.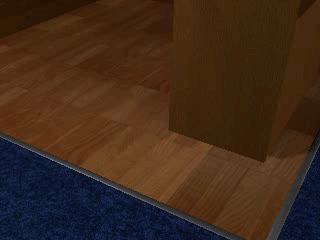 The pools that form on the floors have also been improved. They can take on lots of more shapes and forms than they could before, and they can spawn streaks as well that reach outwards.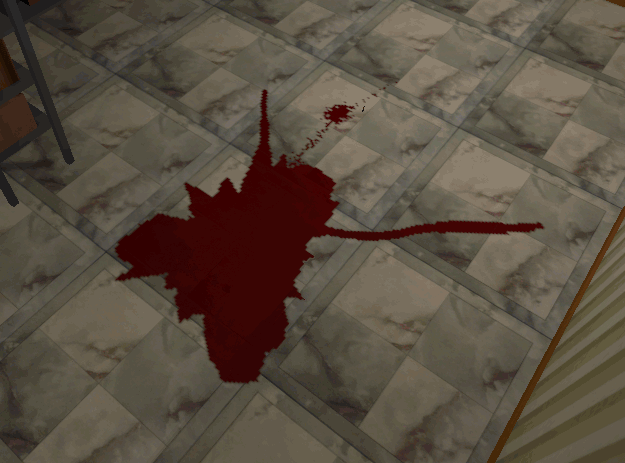 Team command tutorial
In the previous demo there was only a single tutorial which explained how to control the player. Now I've added another one which explains how to control the computer-controlled team members. Like before you can order your team members to enter and clear rooms, use stun grenades, follow you etc.

More level design
Last but not least I've made more progress on the level design, adding lots of new props, geometry and materials. Here are two of the improved areas in the level: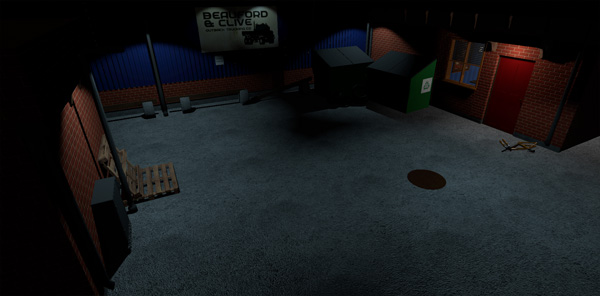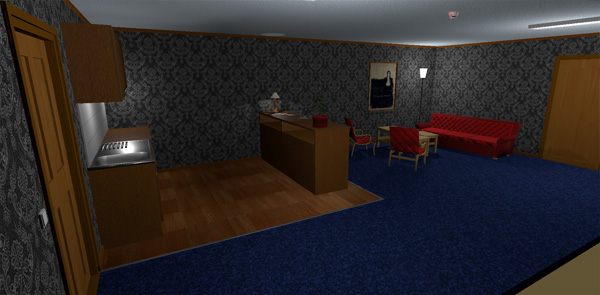 Further releases
I have a fairly convenient pipeline for releasing new versions now, where the game will let you know when I've made a new version available. I've been working quite hard on the game for a while. Now that this release is done I am going to relax a bit.
That's all for this time, thanks for reading!