Due to the impossibility of accessing unlockable items without the master server, we've realised that the original idea of having just one basic class with unlockable weapons and items couldn't work.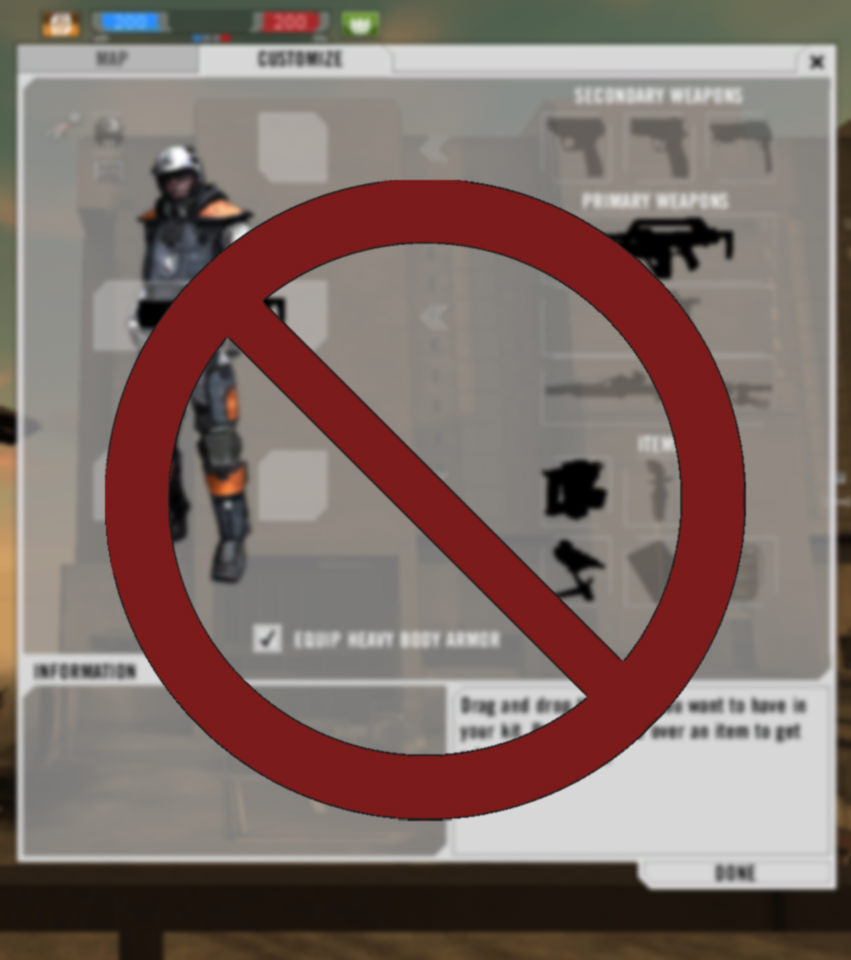 Instead, we've agreed on keeping the original four classes (but swapping the engineer for a medic).
The images below illustrate what each class will use (also notice the progress bars on the right).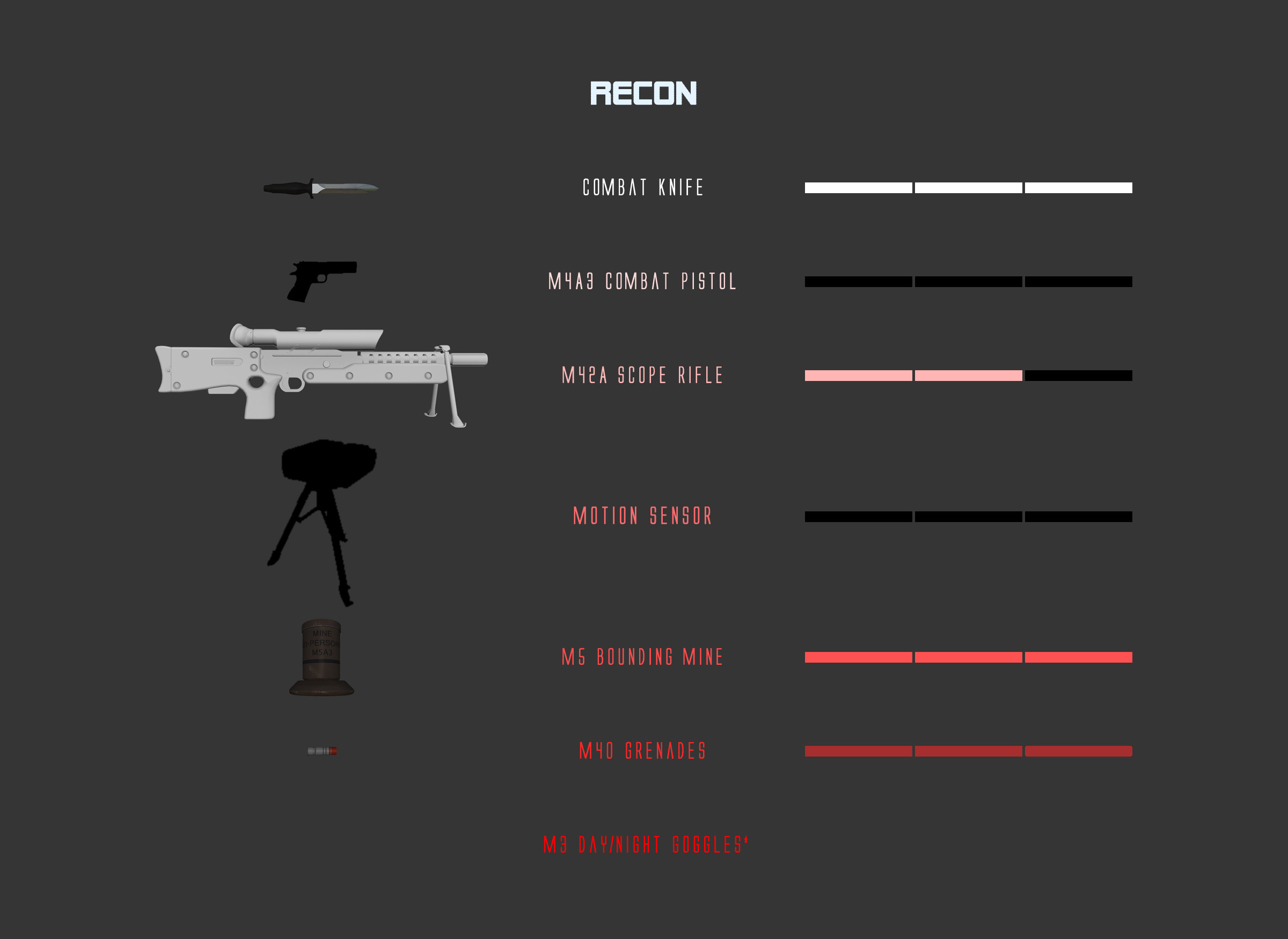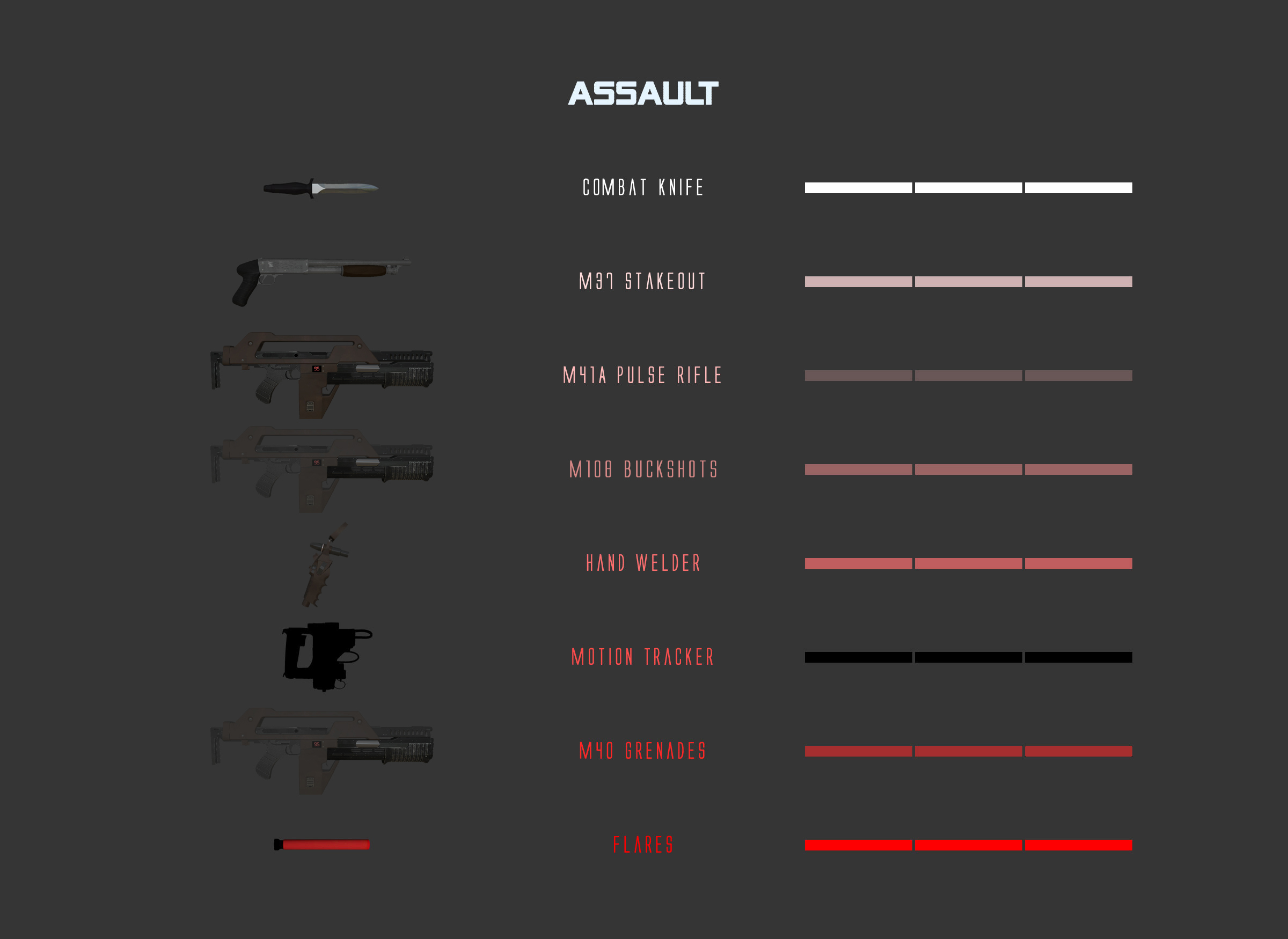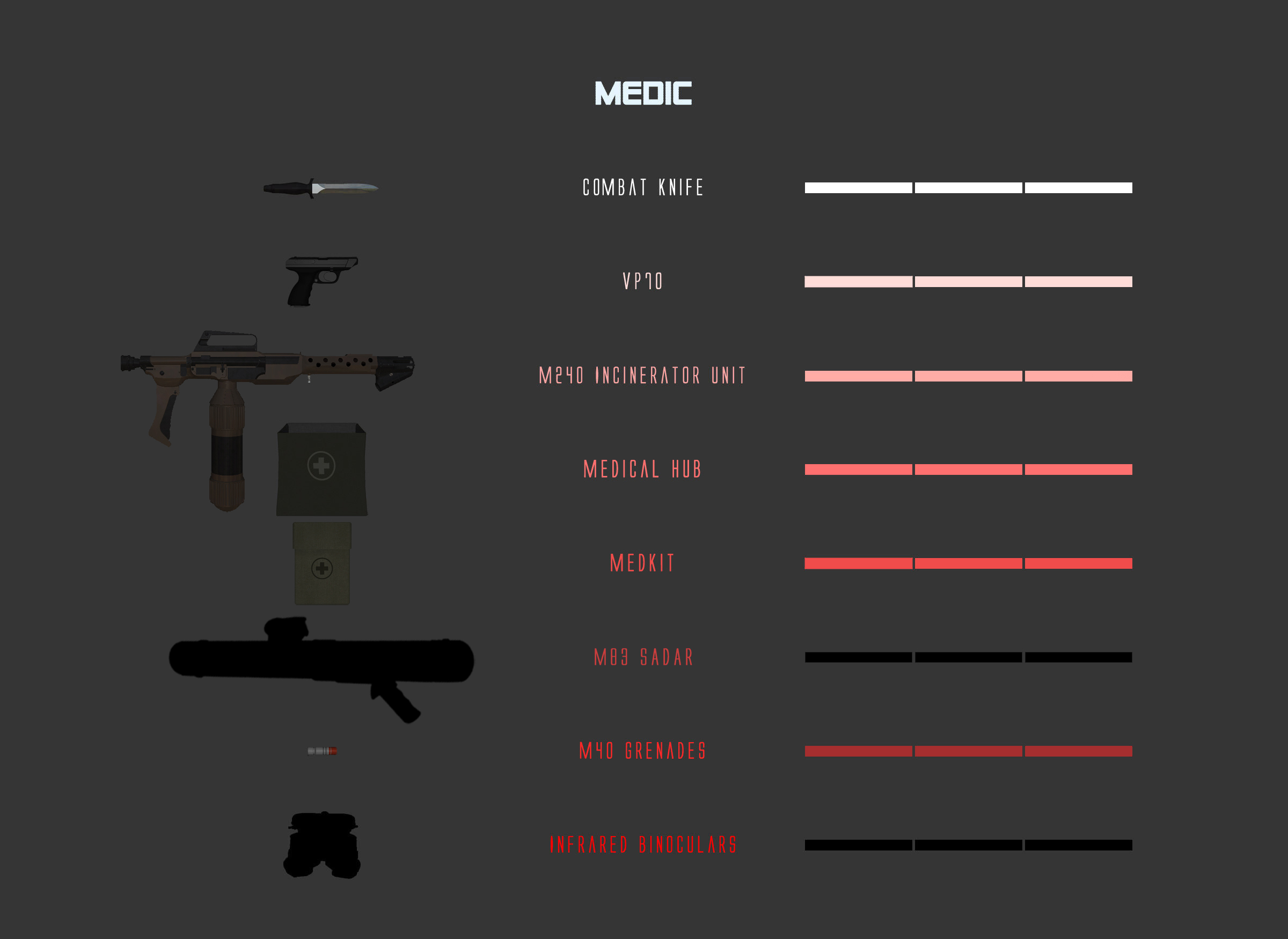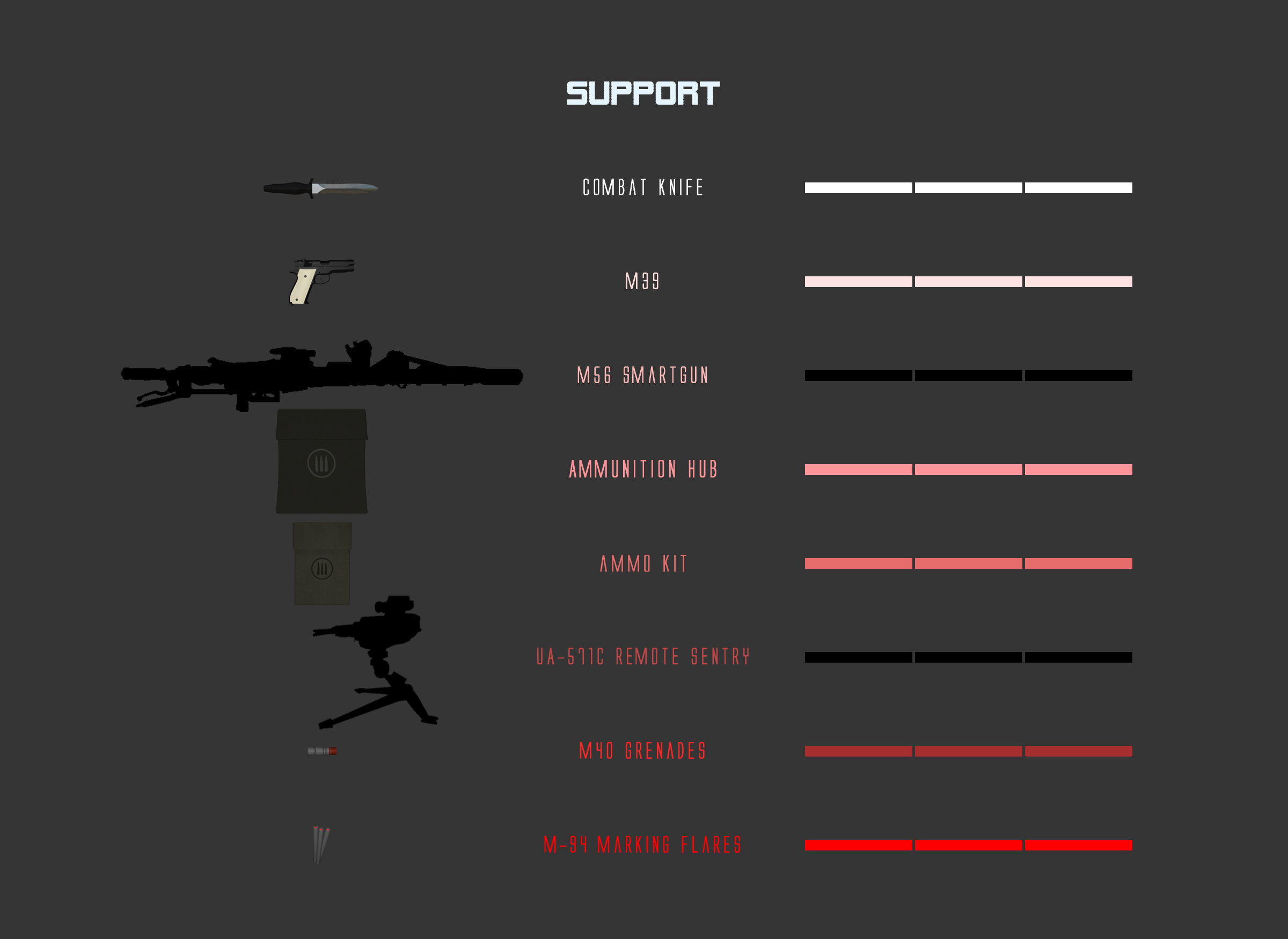 (*the recon's day night goggles could later be a part of a new soldier model but until then won't have any standalone model)
The last item of each class is only usable by a squad leader.
The medical and ammo supplies will be throwable items with only a limited resupplying/healing capability. The medical hub and the welding torch will provide an unlimited healing/repairing. Vehicles will be the source of unlimited ammo resupply, so keeping them safe will be important.
Lastly, the assault's techinician kit and recon's heat sink won't do anything directly. The techinician kit will be more of physical representation of the assault's ability to open some gates (that the other classes won't be able to) in the later updates while the heat sink should be more of a representation of the recon's invisibility on the thermal vision. Or at least, that's the plan right now.
Thank You for tracking Acheron! We're sorry for not bringing You news so rarely but many of us are busy with real life stuff at the moment. Hopefully, we'll be able to focus on the mod a bit more soon.