Greetings from the deep!
We realize it's been way too long since our last update. So to make it up to you all, we're revealing the last two diver characters at once! Say Hello to "The Watcher" and "Seeker".

The Watcher's role is to provide his team with information on the position of enemy sharks. He keeps his team out of harm's way and if the situation calls for it can also employ devices which stun and confuse shark players.
The Seeker only has one thing in mind : Find that treasure and grab it! She is the fastest swimmer on the diver team and so stands the best chance of slipping past enemies before she is detected!
DEP-Fractured
Work on Fractured is going quite well indeed, so we felt like we should also give you a glimpse into its depths :) Props, including the boat were done by Myles Lambert. Level design is by JustFilth.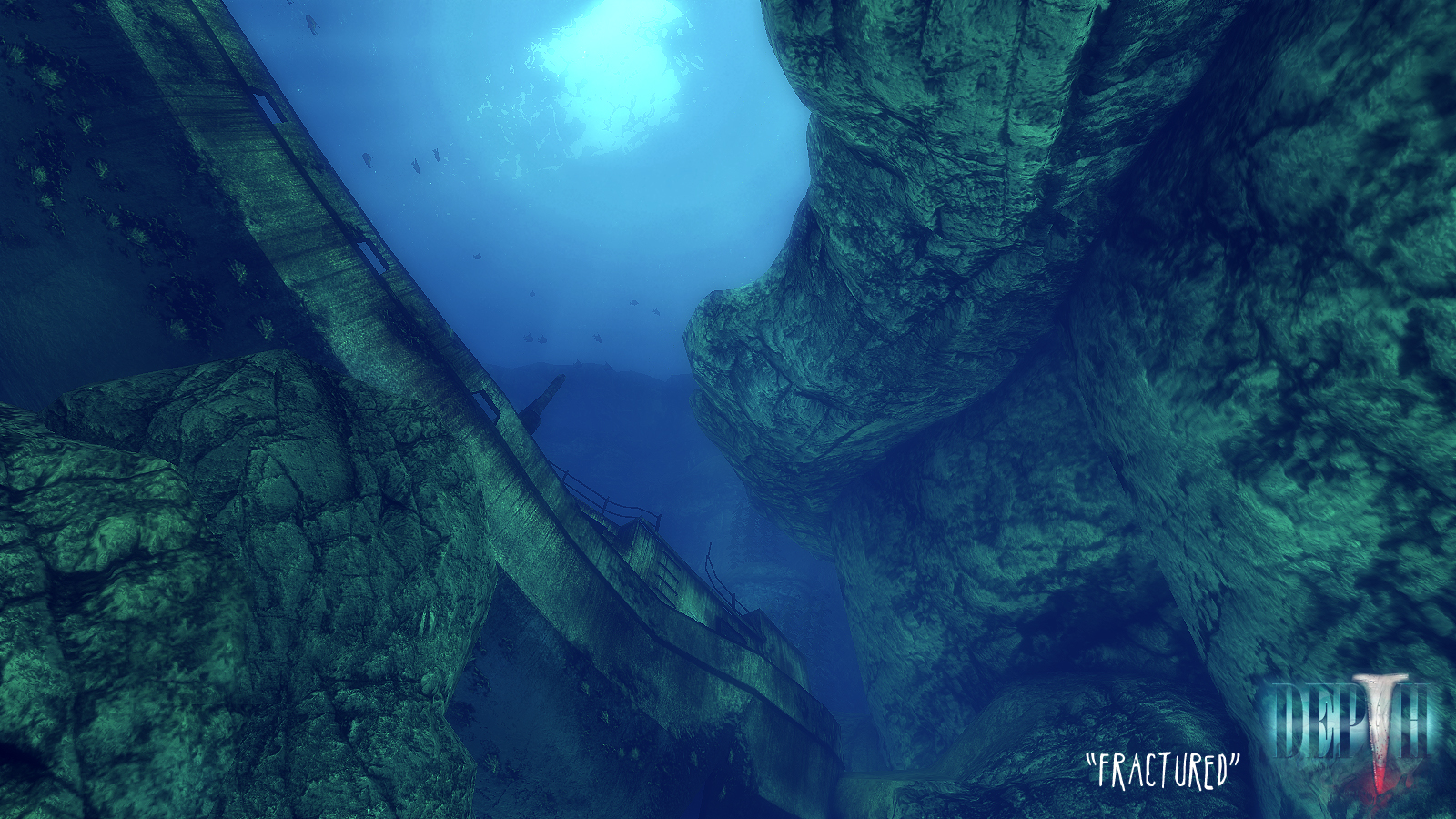 Some of you may have also been wondering about the "surface". Will players be able to go up there? Will it be safe? Are there going to be girls in bikinis? We can't answer the last two definitively, but yes players will be able to get a glimpse of the world above before they take their plunge.
From a technical and artistic perspective, having two very different "worlds" is quite a challenge. We have been working hard to recreate the various lighting effects, colours and sounds of each and make the transition between them as smooth as possible. We are pleased with the results we have achieved so far and would like to share a brief teaser video with you all! This video shows the transition as the player moves from under the sea to just above the water level. Let us know what you think!
Love,
The Depth Team