Part Two of our "Making a Start" news posts. These posts will explain what we are currently doing to create the core elements of the game.



Movement
The next step was to adjust the movement to suit us. By default, the UDK movement was just too fast and the jump was way too high. We have adjusted this to be slower overall, and even slower when zoomed in or holding down the "Walk" key. Currently, the code is implemented with numbers we intend to change later on, but the code is there which is important. Also added a small green crosshair, just to know where we'd actually be aiming if we had a weapon. Animation still isn't done yet, so it looks weird when zoomed in at the moment.
First Weapon Model
Our first low-poly weapon model has been done. Still needs texturing and importing, but here it is! The MP5 modelled by Chap1400.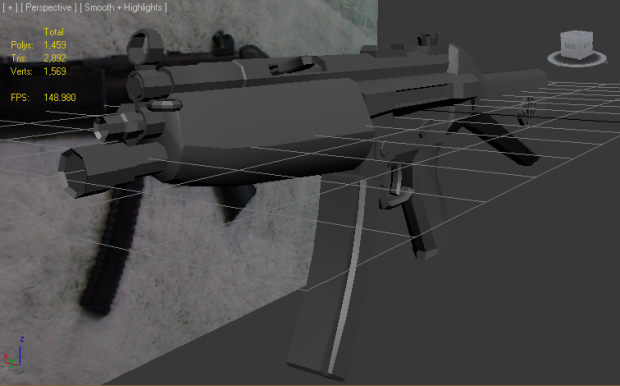 What's Next?
Next up, we plan on adding more models to our collection, texturing the MP5 and importing for use in UDK. We will also be making a start on the gameplay elements such as Classes (Engineer, Medic & Soldier) and their perks.