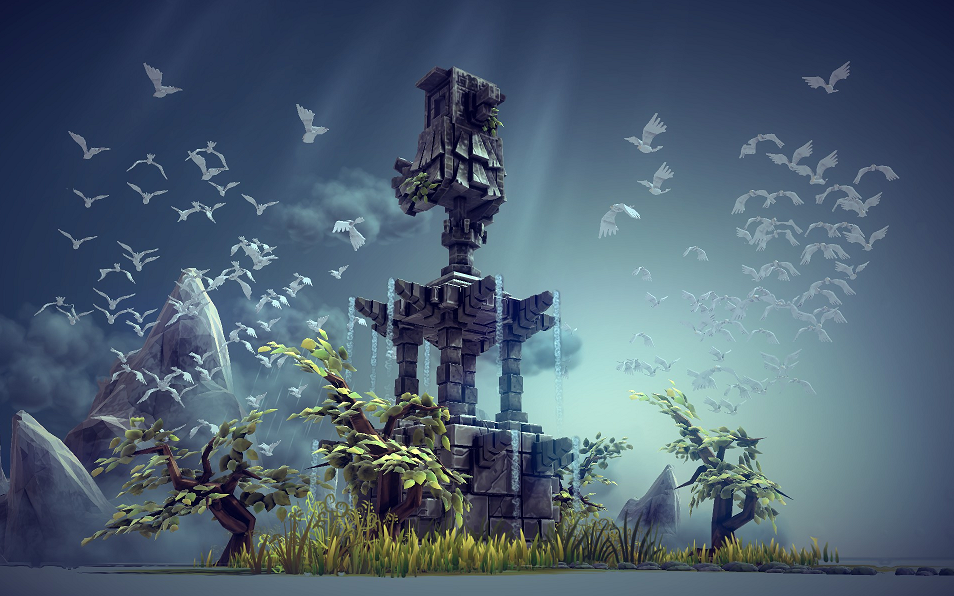 Hello everyone!
We've just released our first major update, bringing Besiege to V0.08!
Why V0.08 and not V0.1 or V0.06 you ask?
The version labeling system we are using for Besiege represents our progress towards the official release version, V1.0 We had initially planned to go to version 0.1 with this update but there were a few things that we weren't able to implement, so we weren't satisfied with calling it V0.1 just yet.
I'm sure many of you are aware that we've exceeded our original deadline for this update by a week and for this we are sorry. The speed at which we can produce different forms of content is still unclear and we're really grateful for your continued patience.
With that all being said the next few updates will be minor ones and at this point we can't say when the next major update will be released.
Anyway, without further ado here's V0.08:
With V0.08 we're introducing a new island, Tolbrynd. This island will start out with 5 levels with an additional 10-15 to be added in later updates. We're also giving you two new blocks; a High Friction Plate to help with walking machines and a Drill for drilling people, I mean… stuff...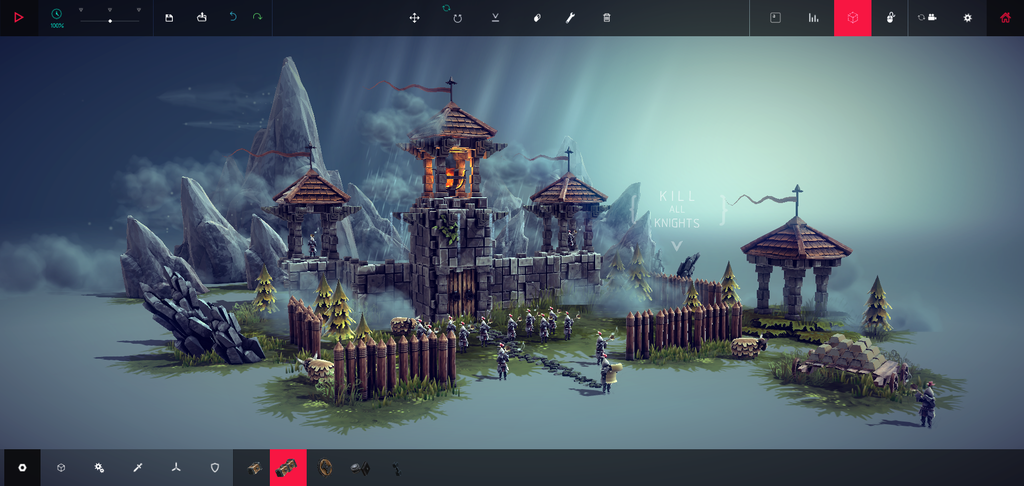 Changelog V0.08
ADDITIONAL CONTENT
Added New Island -(New environments, NPCs & Structures)
Added 5 New Levels
Added Drill block
Added High Friction Grip Pad block
Added physics based brick system for new levels
IMPROVEMENTS
Player now prompted upon Island completion
Island completion now sets it on fire
Changed water on main planet menu
New audio feedback upon Island & level selection
FIXES
Fixed camera behaving strange after balloons pop
Fixed bug where pressing 'I' in the key mapper would set slider value to 0
CHANGES
Camera now moves parallel to floor
Increased camera far clip plane from 500 to 1500.
Cannon ball is now 2x heavier
Boulder now breaks above a certain impact force
Over the next few weeks we'll be releasing some minor updates to deal with any issues that crop up with the new levels, as well as giving you some more blocks for you to play around with.