Nine months ago I had the spontaneous idea to add a little known country to D-day & now they are finished! It's been a very educational experience for me, researching Hungary's history has been quite fun. Learning to use 3DS Max for their artwork has been quite exciting too, I'm now looking forward to working in 3DS on some of the other countries in D-day.
Here are the last few buildings & defenses that complete the Hungarian side.
Buildings:
Ship Yard
Bomber Hangar
Defenses:
Walls
Guard Tower
Anti-Tank:
40M 40mm
40M 75mm
44M Buzoganyveto
Artillery:
37M 105mm
& here is a screenshot showing it all together in a fully operational Hungarian base with their new sidebar...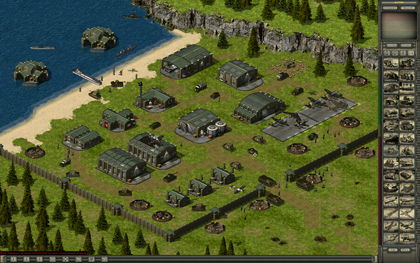 Even though Hungary is completed they are not the only new feature that will be added in v3.7, so the next beta release is still awhile away but the biggest part is now done tho.