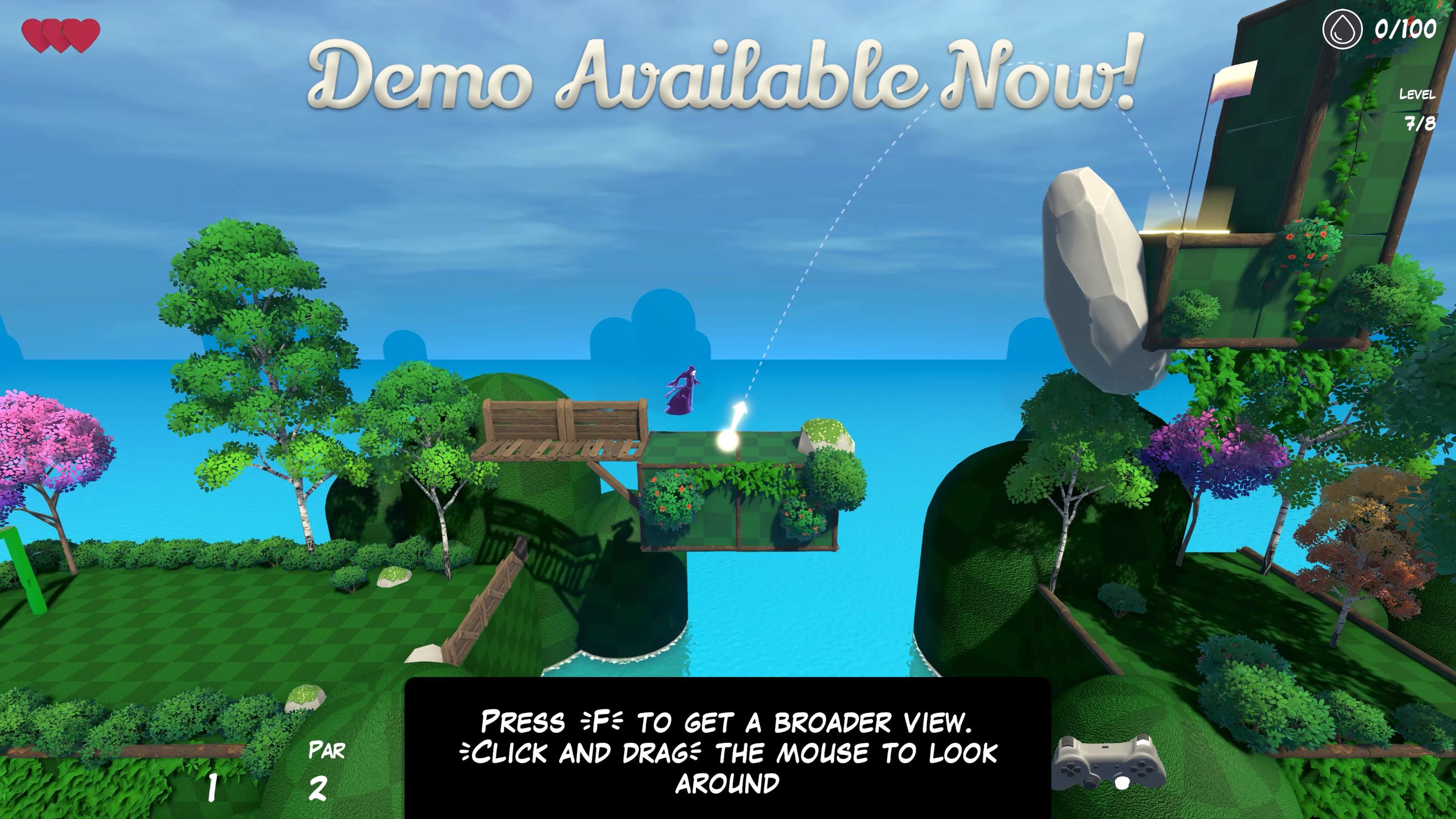 We are excited to announce that the demo for Mage drops is now available to all on Steam! Get a taste of our magical platform-puzzler that gives golf a fantastical twist!
- Master the basics in the Qualifier Cup
- Put those skills to the test in World 1: Forest World, the first of 8 magical worlds
- Shots can cling to jelly walls, bounce off bubbles, be propelled by explosions, float on clouds and so much more!
Play it today on Steam - Store.steampowered.com