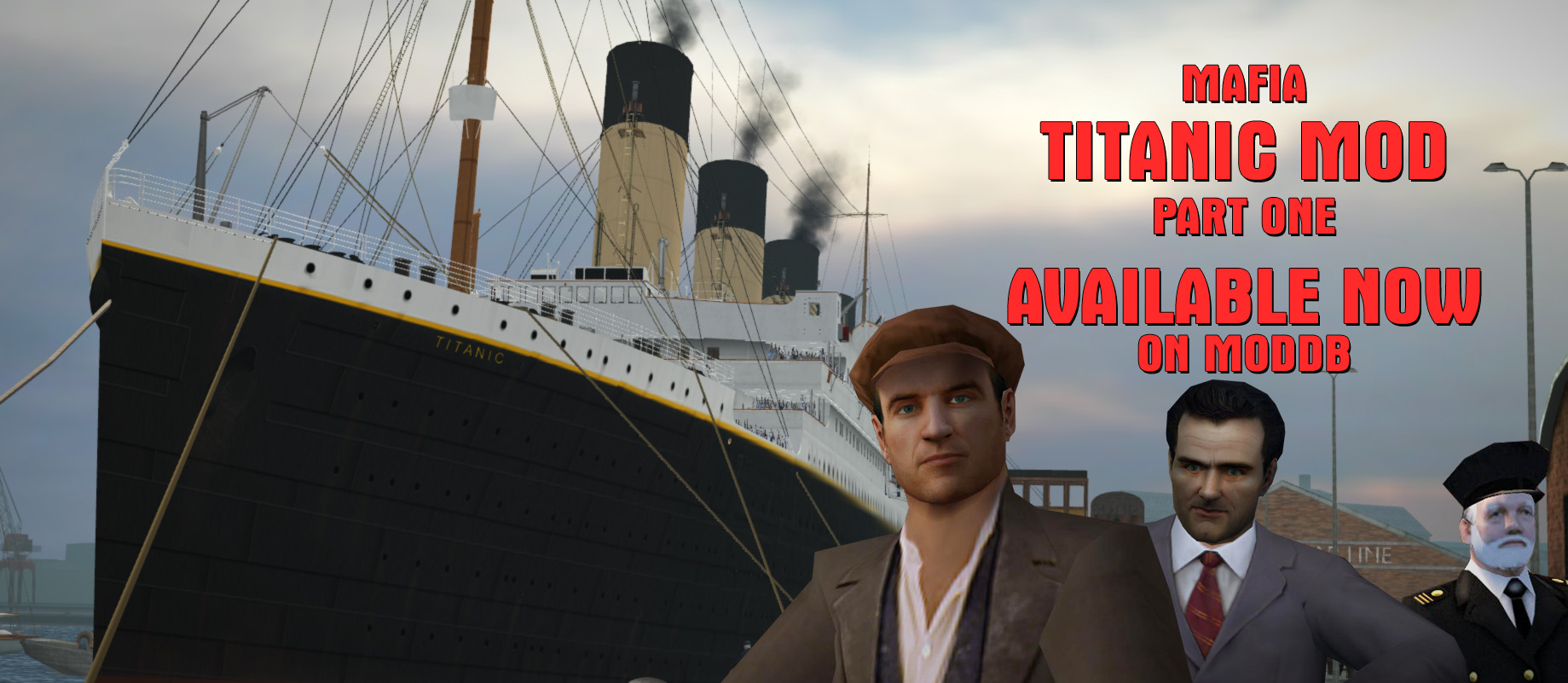 Even I couldn't imagine this moment taking place. But it's finally there, after 15 years of development. The Titanic mod is now available for download! It's only Part One of course, but still, this is a big day for the mod.
Part One includes the first sequence of the storyline and a freeroam option of the ship at sea, and the Central Island Docks. The sinking is NOT yet included in Part One.
Marked blue on this map shows the interior included in Part One
IMPORTANT NOTE
The installer MUST be executed as an administrator. Otherwise it may not overwrite the necessary files.
TECHNICAL REQUIREMENTS
A CLEAN installation of Mafia with no other mods installed. Including the widescreen fix. There can be no modifications whatsoever prior to installing the mod.
A copy of "Mafia - City of Lost Heaven" (2002), Vanilla, Steam or GOG. This mod is NOT compatible with "Mafia: The Definitive Edition" (2020).
64bit Windows. This mod is not compatible with 32bit PC's.
2GB of HDD storage.
A dedicated GPU card with at least 1GB of RAM. Intel HD graphics or other integrated graphics cards are not recommended.
4GB of RAM.
3Ghz Processor.
KNOWN ISSUES
Reloading a scene after death may cause assets and NPC's to be misplaced or take T poses. This is an engine limitation due to the high amount of assets ingame. Reloading the scene from the menu may fix this.
See you all onboard!