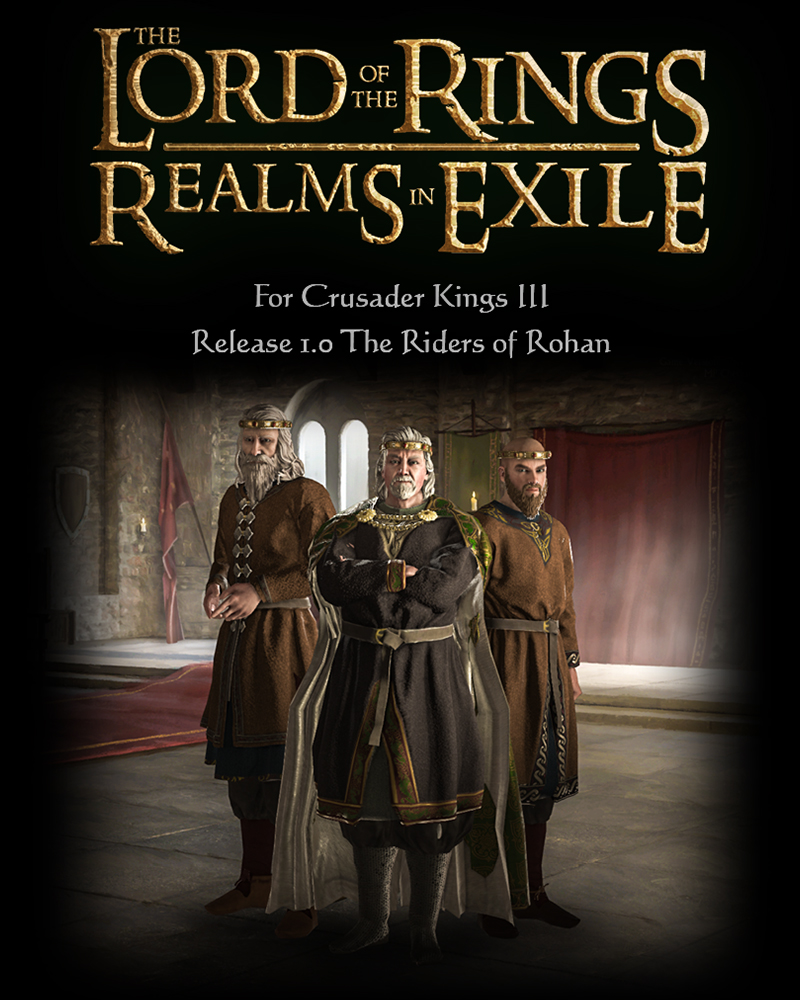 Crusader Kings in Middle-earth
The first release will showcase The Riders of Rohan as they are beset on three fronts by the wizard Saruman, Dunlendings and Leofring bandits. The starting year is 3000 of The Third Age. Time enough to set in motion The War of the Ring!
The mod is available on the Steam Workshop. We are uploading full releases to ModDB.

Features
Realms will release The Riders of Rohan first, followed by updates including the rest of Middle-earth.
Play as Théoden King of Rohan
In the year 3000 the prince Théodred, son of Théoden, still lives and rules the Westfold.
Special buildings for Helms Deep Aldburg and Edoras.
Unique city, castle and temple 3d models for the Rohirrim culture.
Forth, Riders of Rohan, and fear no darkness!
Play as Saruman the White of Isengard
Choose to betray the light and use the palantír.
Build an army worthy of Mordor!
Corrupt and empower with the voice of Saruman. Or stay true to the light and provide wisdom and cunning to your allies.
Remove those who oppose your will. Stain the land in the blood of your enemies.
Play as Wulfgar Brynjarsson of Dunland
A choice between the wrath of Théoden or that of the wizard Saruman.
Character from the real-time strategy game, Battle for Middle-earth: The Age of the Ring. Written by Mathijs.
Develop your holdings with new buildings such as the Mead Hall, Stables and Garrison Tower.
Retake the fertile lands stolen by Rohan. Death to the Forgoil!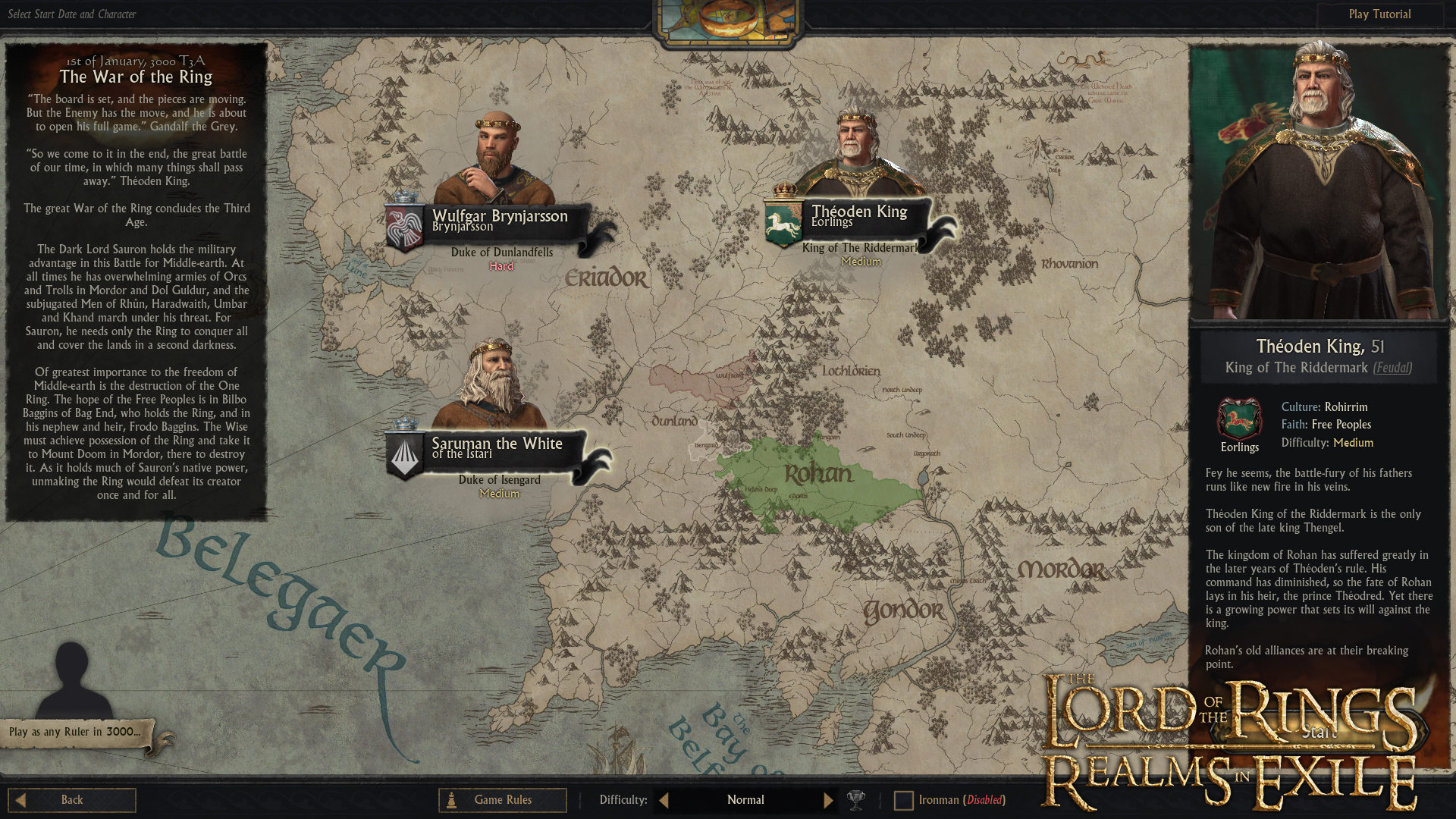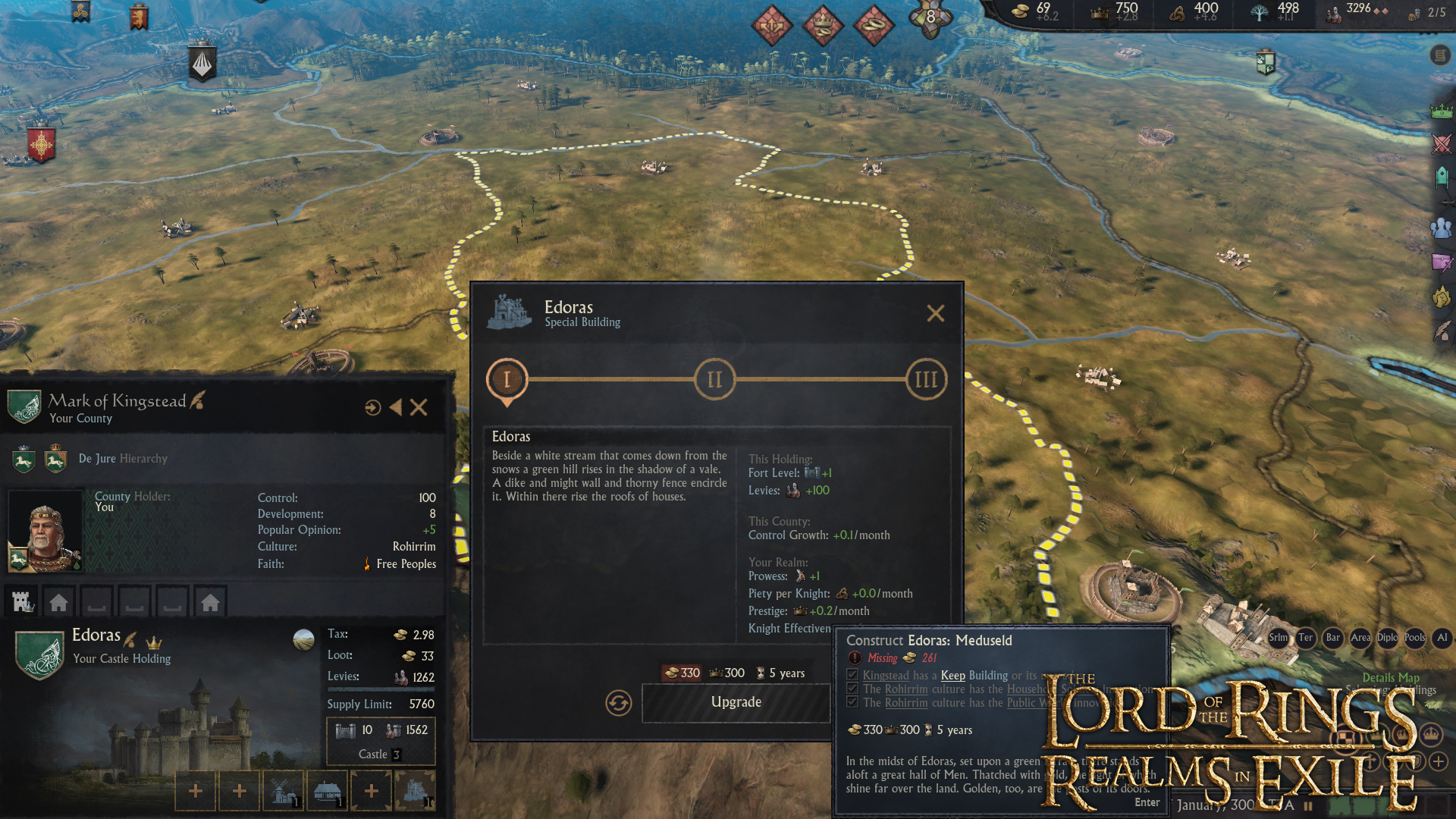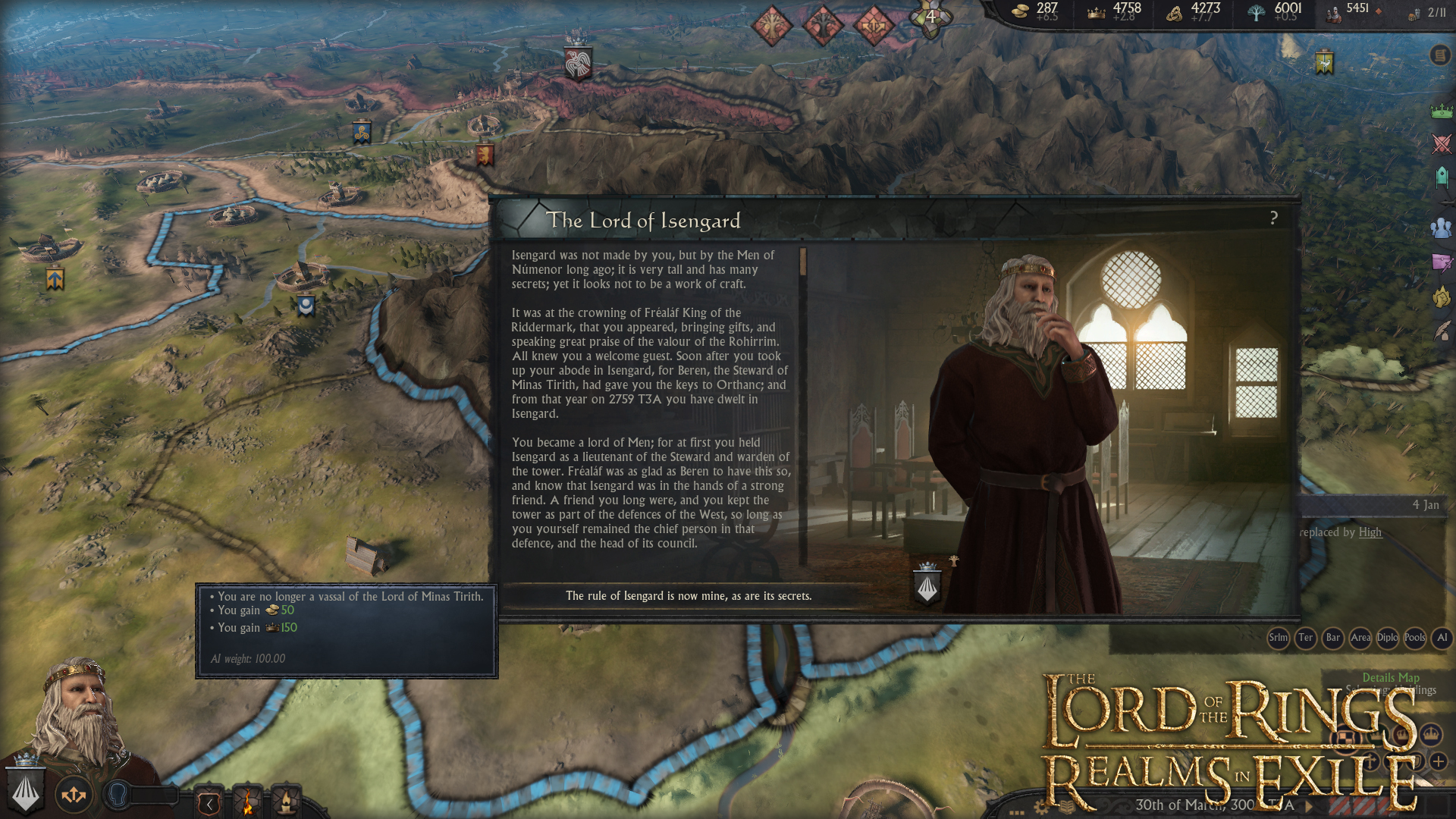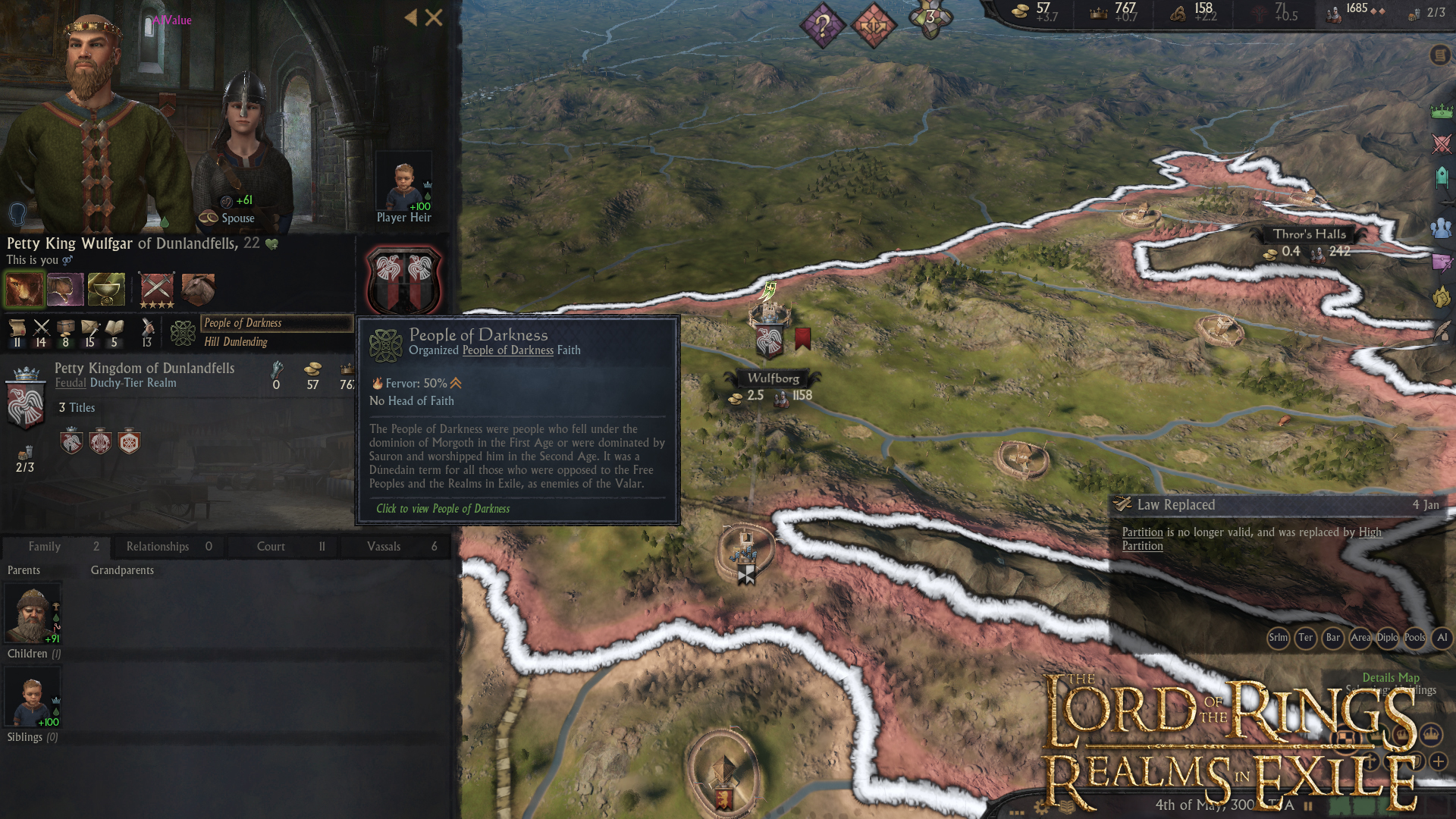 Read Me Booklet
For a guide on all of the new features included in LotR: Realms in Exile please consult our read me booklet.

Team Members
Lead Development Team
Arsonium
BoneLorde
Matt Alexi "Legoman"
LordEngineer "Charles"
Owlcoholic/Rewinged
Tsf4
History
Writers
Coffing
Julius Caesar
John Henry Eden
Artists
In Development

Join the Community!
Our Discord has just started out, you'll be able to join the developers of Realms and receive our latest news.
If you're interested in CK3 modding be sure to check out the CK3 Modding Coop.
Thank you for subscribing to Realms in Exile. Gondor, Mordor and Umbar are now in development.