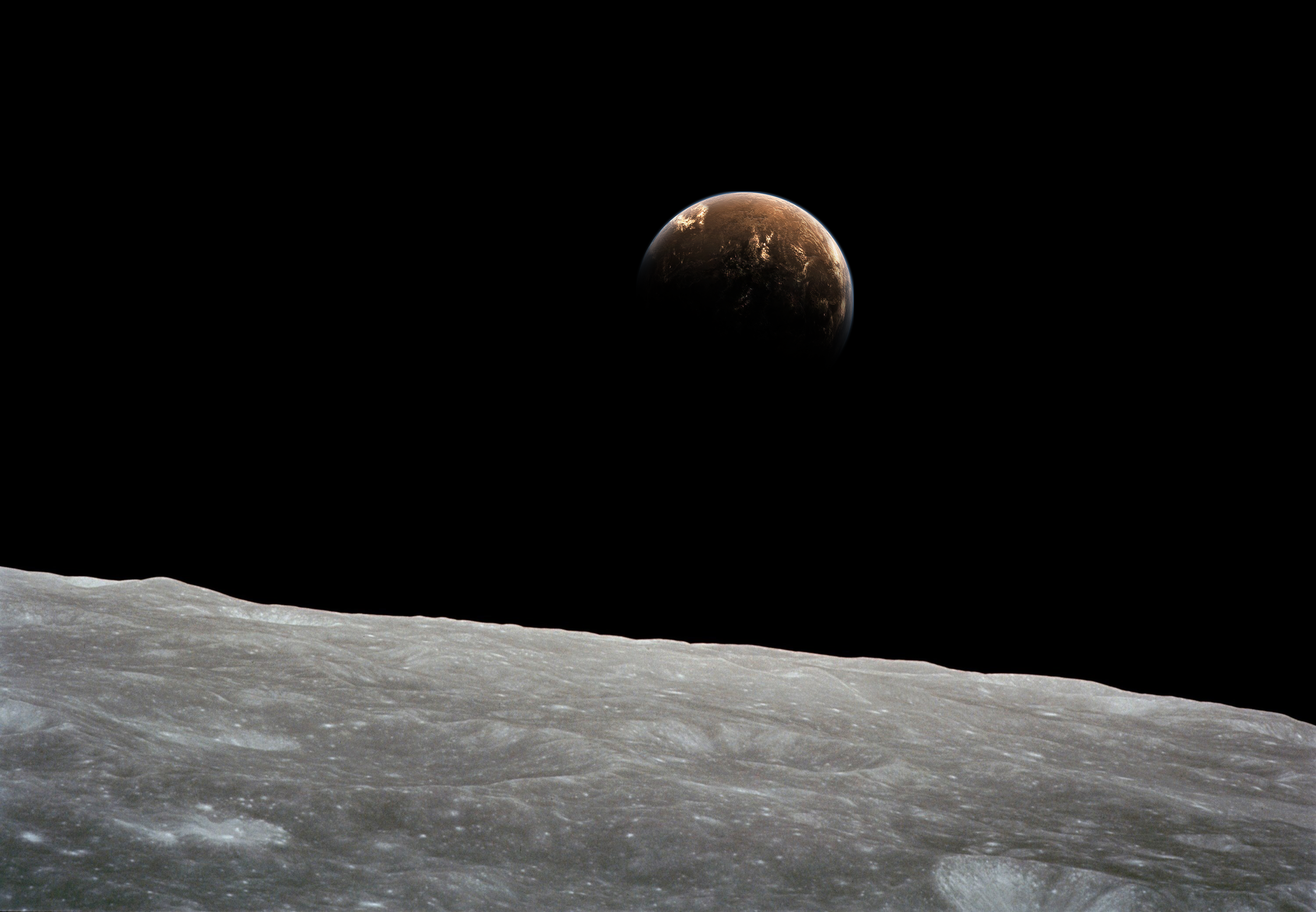 Terra
The center of the monarchy that is the Terran Empire, Terra (also known as Earth, or Sol-III) was once a planet with vast oceans and awe-inspiring forests, but is now a megapolis of a planet with cities and buildings on every inch of the planet. The extreme urbanisation of Terra has caused the atmosphere to grow thick with smog and dirt, in the richer areas of Terra this isn't an issue as the skies are regularly cleared of any unwanted dirt. However in the industrial slums of Terra, many struggle to get by without oxygen masks, and many citizens turn to smuggling canisters of oxygen from the rich areas, either selling them for expensive fees, or using them for themselves.
Those that work yet cannot afford enough oxygen have to rely on what they get from the government, which isn't much. This oxygen deficiency often leads to citizens having to inhale a lot of smog which increases the amount of cases of cancer and complete failure of the lungs. Due to this unfairness, many working-class citizens joined the Crusaders for a chance at a better life after the end of the Blood Crusade, this had many citizens turning against the Terran Empire during the war. Others enlisted in the Terran Navy or the Terran Military to support their families with enough food and oxygen.
Terra, being the capital of the Terran Empire, plays a huge role in its economy. Being the main exporter of soldiers, aswell as scientific advancements and experimental weaponry. Terra is always at the very front of Terran technology, as the latest of all advancements are quickly distributed all over the planet, excluding the slums.
Terra also houses the home of the Emperor, the Sentinel, a huge tower-like building that doubles as a gigantic behemoth of a spaceship. When the ship isn't in orbit around Terra, it lies in the center of the Imperial Square, the main hub for all political activity. Many buildings lie in the Imperial Square, including the Ministry of Diplomacy & Trade and the Royal Military's HQ.
In contrast to the Imperial Square, the Entertainment Sector is known as the number one place for any kind of entertainment on Terra, such as operas, movies, concerts, parties and social gatherings. Although the Terran Empire consists of around eighty percent humans and human-hybrids, many aliens flock to the Entertainment Sector of Terra.