Defending your kingdom is an important part of Lord of Dwarves. I wanted to make sure that the player could order their dwarves to key positions with ease. As such I devised a simple way to drag and drop squads of soldiers to player defined guard areas. This allows for easy and dynamic defense of your dwarven city. (If you want to see this defense in action then check out the trailer).
Create Squads
Lord of Dwarves makes managing your dwarven armies easy. Create a new squad with a single button press. Then just click and drag a dwarf into his new squad. Creating and modifying squads is easy and quick!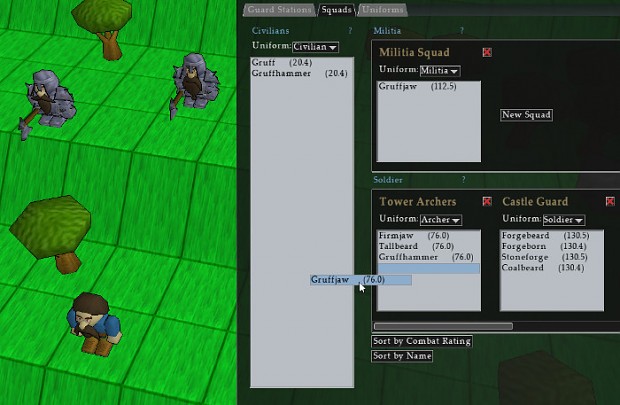 Create Guard Posts
Lord of Dwarves supports a number of 'Post' types to which you can assign your military squads. Select the post type like 'Guard Post' or 'Archer Post' then click & drag to define the area of the post. If your castle has 4 towers you can easily create a post on each tower with names like "North Tower", "West Tower", etc.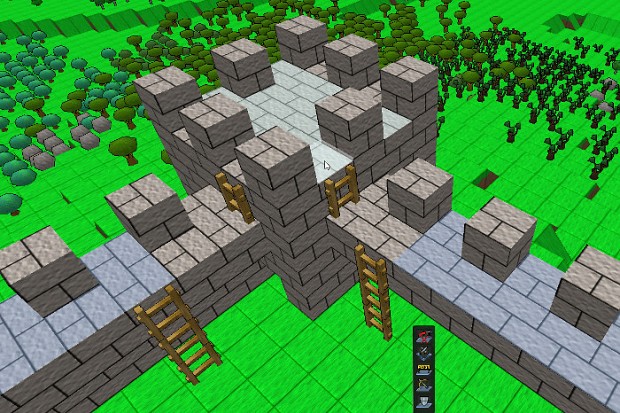 Man Posts
To man a post simply drag the squad onto the post. It's that easy. Your soldiers immediately move to occupy that post. In this way you can easily defend against an attack from any direction. If the enemy is attacking from the north then just drag your squads to guard posts on the north side of your castle.

Create Safe Zones
When monsters attack they will first encounter the working dwarves in the outer fields and forests. Be sure to create a safe zone for your workers so you can assign them to the zone whenever monsters rear their heads. They'll happily wait in the safe zone until you give them the all clear signal.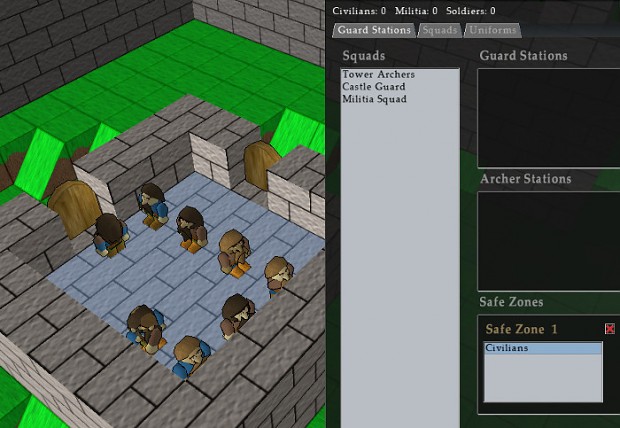 Find our more info about Lord of Dwarves at www.lordofdwarves.com
Or follow me on twitter