Last few days:
Over the last few days i have both added new item to the game as well as starting coding in some larger parts of the game that will take time to get right. The first new addition is a Loot chest, the chest can hold items, weapons, unlock skills, money and explosives as a trap. Some loot chest are scattered around the district randomly for you to fine and discover what is inside and others are placed in deliberate places so you have to fight your way to them, this is normally the bigger prize Loot. I have also added a couple items that you can use mid game and they are light armor repair, heavy armor repair, small capacitor and large capacitor so you can now repair your RIGs stats mid battle.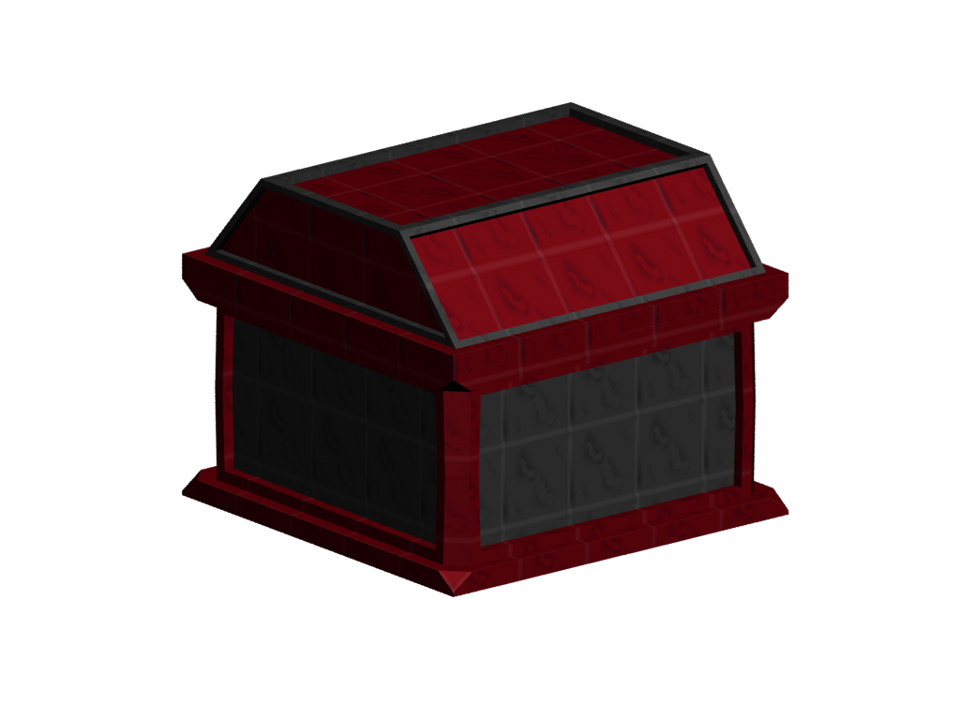 One of the larger pieces of work I have undertaken is the start of the World Creator code. This is what will be the level editor, all level editing will be done on the fly mid game so you can see strait away what you are doing and test it with out delay. At the moment I am just creating the base functions and using it to place items and AAUs in the levels. This is some thing that will take a long time to do as I wish to make the game as modder friendly as I can.
The other major task I have started is Skill integration. Now the skill system in FMC works a little different to most RPGs, instead of leveling and gaining points you can put towards unlocking and leveling your skills, you must unlock the skill by completing a task from defeating an AAU to finding a Loot chest. Once you have unlocked a skill if you wish to level it you must use it, the more you use a skill and the more points you gain when using a skill determines when the skill levels up. This all happens automatically from the unlock stage right though to max leveling with no need for the player to do any thing. Of course if the player wishes to look at the skills that they have unlocked and what level they are up to they can by using the Skill Sheet which can be looked up at any point in the game.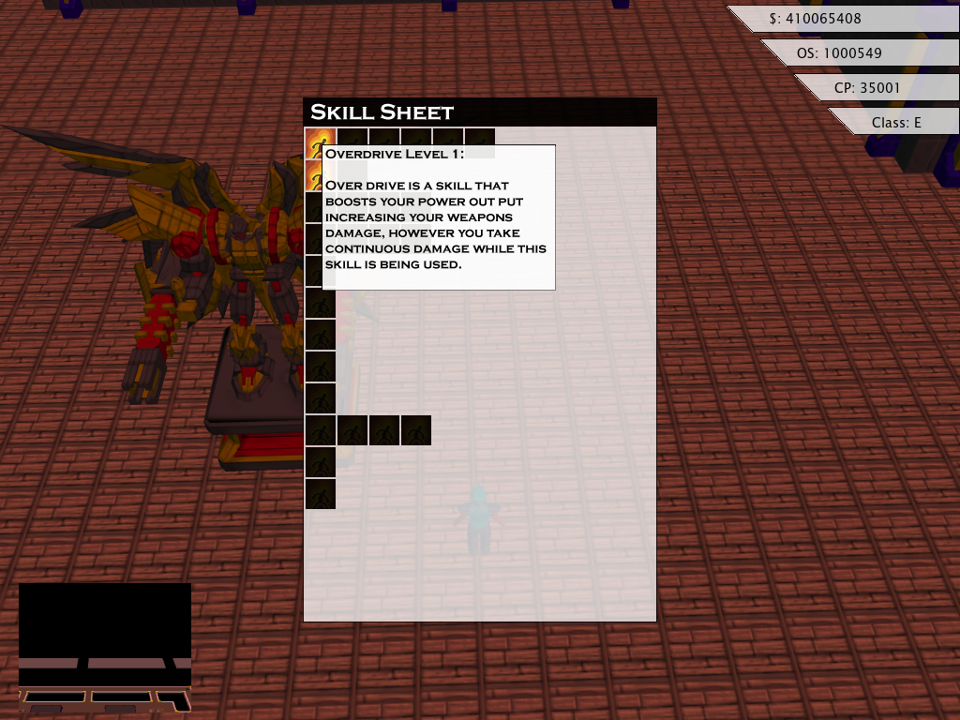 And the final thing is not some thing I have done but some thing I am considered adding, but I wanted to get the opinion of people fist to see if it is some thing that they would like in the game before I go to the effort of adding it. I am considered adding the ability for players to customize there own HUD by rearranging the elements of the HUD to sit where they like or hide items that they don't need, for example an experienced player might not need the quick use items shown if they remember which is mapped to which key. I have made a couple examples to show what I mean.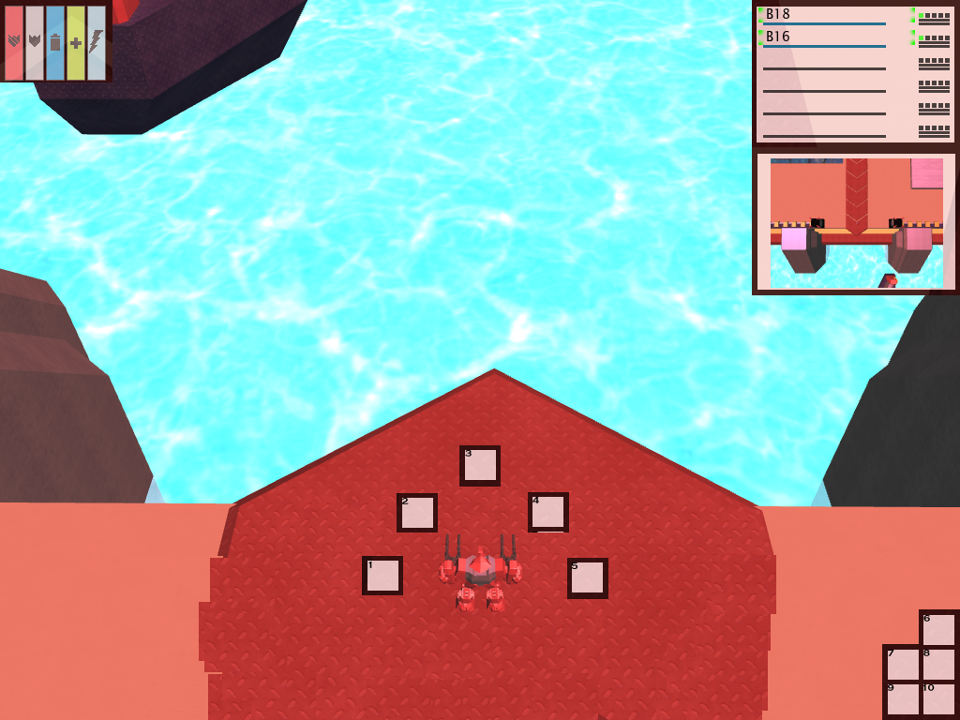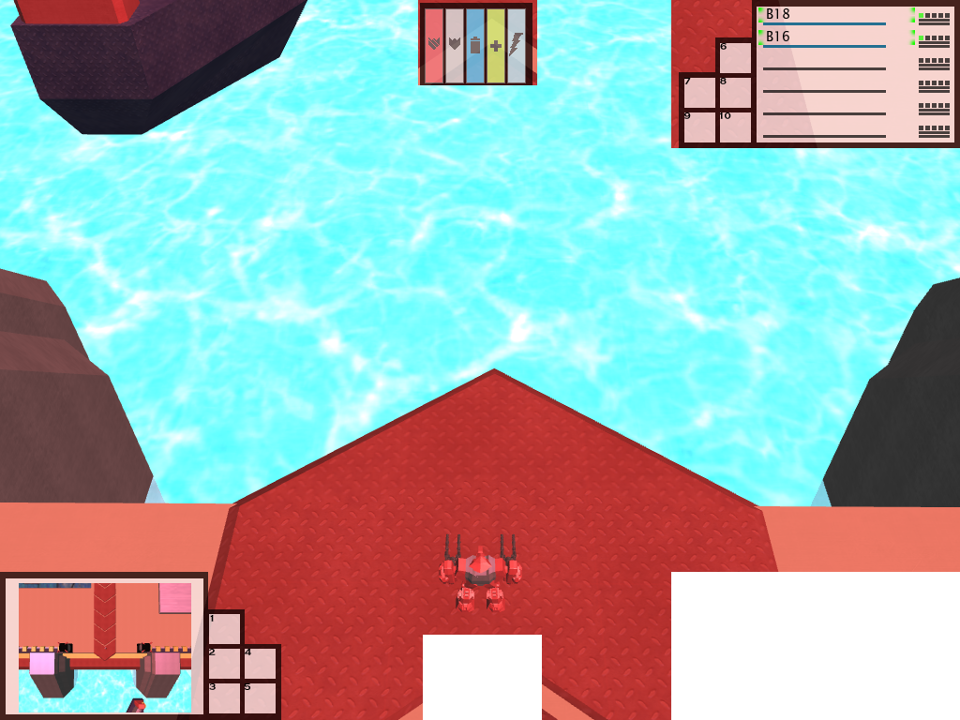 I will be continuing to work on these aspects of the game for the next week and will do another progress update post when they are done so every one can see how they turned out.
As always thanks every one for your time and interest, all comments and thoughts are greatly appreciated and for more information please look at the games Facebook page Facebook.com