We've been hard at work designing new Hell levels and we'd like to get some feedback on them. If you've been following the past few posts, you'll know that we're taking the level design for Hell in a somewhat unique, bold direction for a 2D arena game, with very asymmetrical and abstract layout patterns. Thus, before we go much further, we'd like to know if we're on the right track or not. Only way to know that is to get player feedback!
Here are some of the Hell levels to give you an idea of the direction we're currently headed.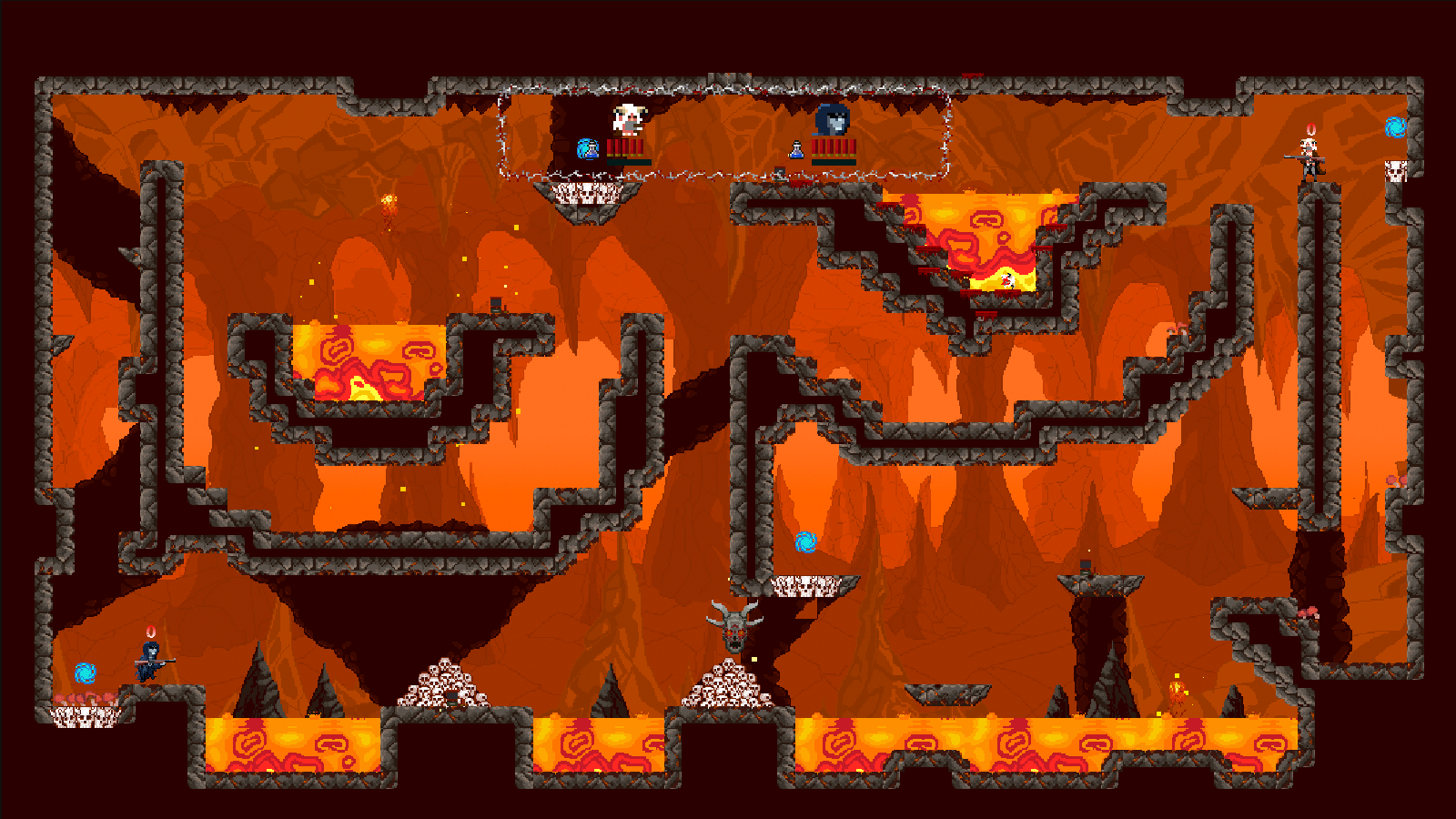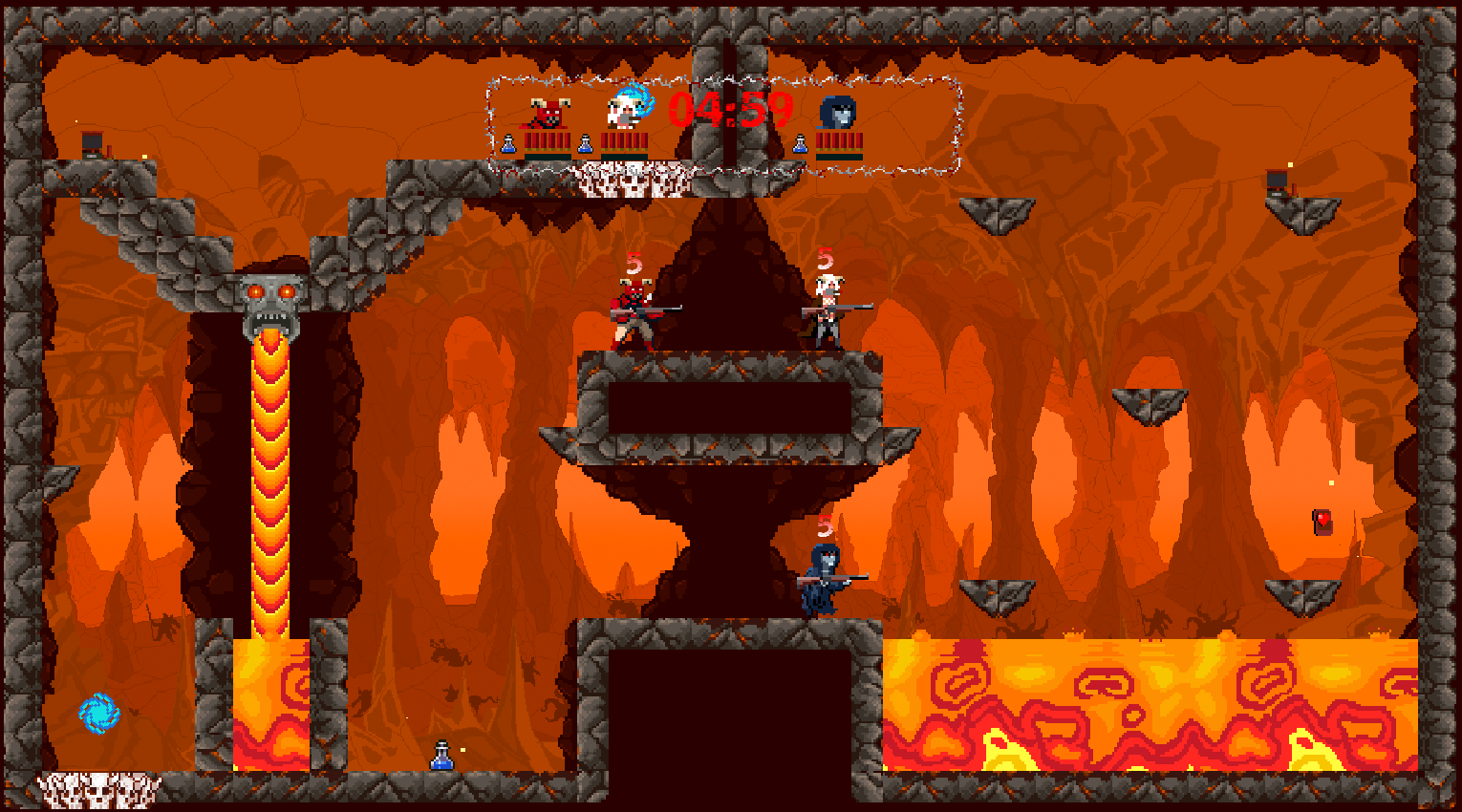 There's also the portal mechanic which allows players (and objects) to teleport across a level. We're looking to see what players think of this, and how they use it.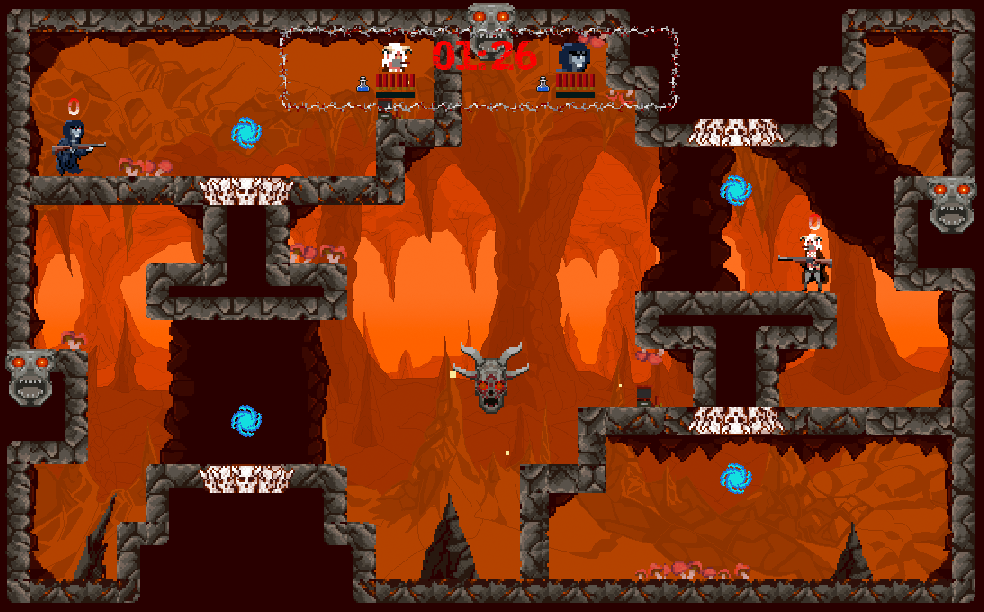 How To Play
If you have at least one other person to play with, and at least one controller connected to your computer, you can play this exclusive, limited edition demo build of the game directly in your browser.
Game controls are listed at the bottom of the page.
Just a quick note, Google made some changes to Chrome recently that may break Unity web player builds, so if you're using Chrome and experience any issues, please consider using an alternative browser (Firefox recommended) to play.
Once you've had a chance to play, please provide any and all feedback here (in the comments), on the Feedback forum here on IndieDB (click forum in the game's link bar above) or directly to us via email (email address can be found at the top of the web build page). When you give feedback, at the bare minimum let us know which levels you played, which game mode(s) you played and with how many players.
We're really looking forward to your feedback!