We are starting a beta testing phase for the version 0.68 which will be released soon.
We have included so many new features that we considered necessary to test it before the release.
Among the new additions you can find four new races in custom battles (Orcs & Goblins, Dwarfs, Tomb Kings and Skaven) and a lot of improvements to the Rise of the Witch King campaign.
Please, if you are interested post here the faction you will test in campaign.
EATAINE : LordKronos, Sephiroth91
CALEDOR : 7ty7, Cybexx15
ELLYRION : VennDaVinci, Akhenatoon
NAGARYTHE : Sanguinius
AVELORN : Khassaki
CHRACE : Fragorn
COTHIQUE : Caius Bingerus
YVRESSE : sqweegel460
SAPHERY : jasperz0r
We expect accurate information (progress of your campaigns, critics, suggestions) on the following topics:


I. Campaign

1) Economy Balance (trade income, units price and maintenance cost, buildings ...)
2) Campaign AI Balance (What happens in your faction, aggressiveness or passivity of certain factions, difficulty, challenge, bugs, all must be detailed).
3) Diplomacy Balance (Log of alliances, betrayals, shifting alliances, conversion to the worship of pleasure, jihad or crusades launched, if your campaign is full of life or boring)
4) Ideal campaign difficulty is HARD / HARD
II. Battles

1) Unit Balance (Try to detail the strengths and weaknesses of your faction)
2 ) Morale System Balance (Some units have low morals, another excellent morals, some cause fear, others inspire nearby troops ... This article seeks to know how you find the morale system).
3) Balancing armies ( Are the enemy armies balanced between normal and elite units, maintaining a proper ratio between infantry unit, missile and cavalry? We wanted elite units to be rare, not necessarily expensive recruitment but with a high maintenance costs. In other words, how do you find this system?)
III. Custom battles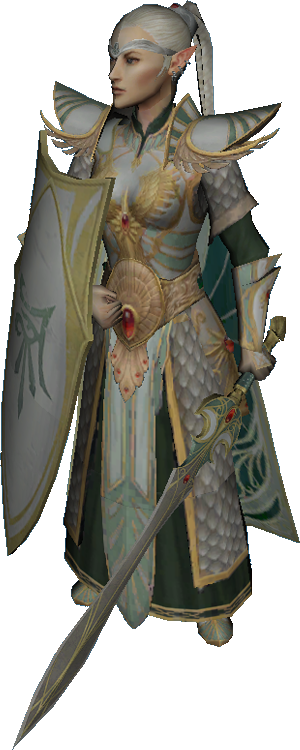 Just like the Part II. However, we want you to test mainly the new races because we really need feedback on these new factions. Explain if you play dwarves or Skaven for example, and against whom (try to fight battles between the new races but you can always take one of the elven races too. This part is really important to us. Do not forget to test the Chaos faction as it offers some nice surprises! (centigors, minotaurs, bloodthirster and many others!) For custom battles:
1) You can choose between two types of battles, those with 10,000 florins or 30,000 florins. Specify which units take part in a 10,000 florins battle and 30,000 florins because the strengths are not the same but the result should be the same!
2) Make only 1vs1 battles
3) Ideal difficulty HARD
Thanks, we look forward to your applications!