Welcome!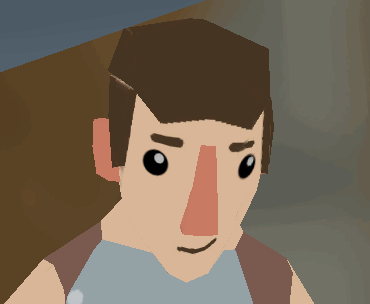 Last time you were greeted by a blinking customer, this time you are greeted by the new customer blink, and hey, he has friends!
---
During our "silence" pas few weeks, we have made lot's of changes. We now have a main menu: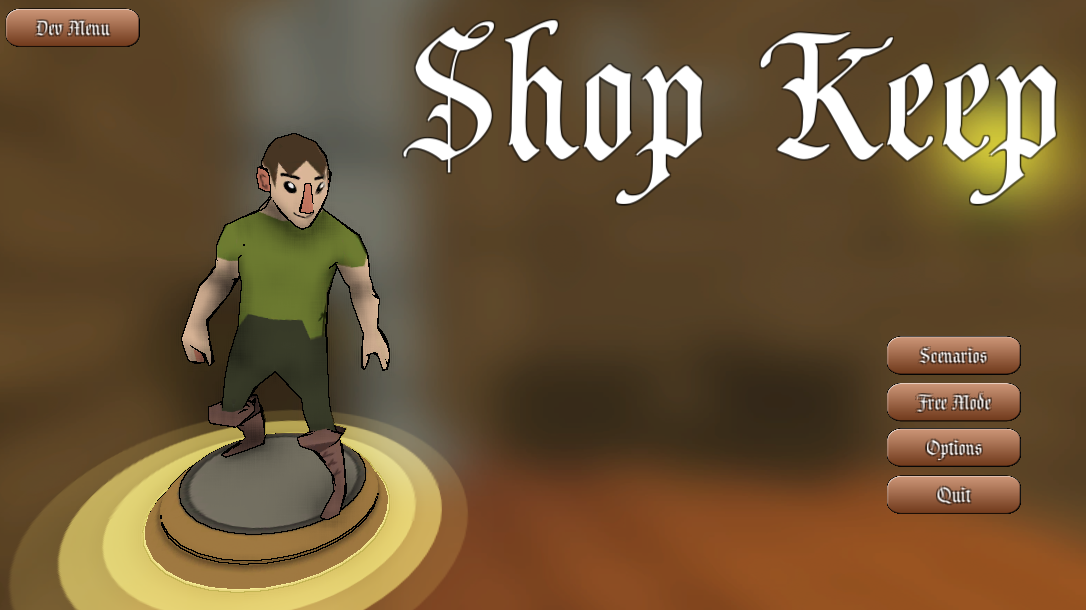 Still needs some work, but hey, we now have it functioning as intended. We are actually working on a skill system, well I say working, when it is functional, no screenshots because the skill icons and tooltips are yet to be done, but the code is working.
Daniel - our sound guy has been hard at work bringing the game to life and he really did a good deal of work, at the end of the news post I will be posting some of the videos that he shows how he made some of the sounds, and music for the game.
I will try to make a list of what changed from last time, and instead of lots of gifs we will present videos ! as this update is mostly because we got awesome sound !
---
Changes:
- Main menu added
- Easy scenario checking with images
- Thiefs, and the possibility to catch them
- Customers now dress according to their class, and each item they buy will mostly change their appearance
- Blinking
- Customers talk, they will say if they are happy or not.
- Object placement now is easy and will prevent placement where something else is in the way
- And lot's small details that will make the list too long to type :(
---
Without any further ado - Here is our trailer!
---
Sorry for it being a bit sloppy, I am a code monkey, not an expert video designer haha, but do not fret, it will be updated and higher quality in the future!Let me present the videos about the main attraction today - Sound:
---
To be honest, we are very near a release, what has to be done now? add more items into the list of items that we can order, make at least 25 scenario levels to play trough, finish up the skill system, and some menus and that is it, first version will be ready! Thank you all for your support, and everyone who has commented and followed us either here or Twitter, we give you our deepest gratitude, you are the people for who we go forward and for whom we want to develop awesome games!
More screenshots, gifs, and news are coming.
As always - Stay tuned.