Logo
I need your help. As Four Realms moves closer to the realm of the public, I need to work on marketing and outreach. Part of that is getting news to you. And part of that is making the game appealing. And so I need your help narrowing down the logo. Please take a look at these four screens and let me know which is your favorite.
Logo A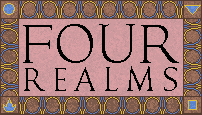 Logo B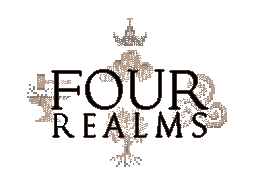 Logo C
Logo D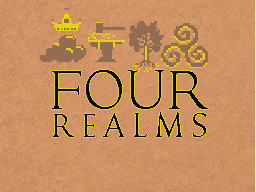 Blog
A new blog post, finally! Learn some tips on four spells at the Hugebot! blog. This post features tips on using the Air, Beanstalk, Rain, and Torch spells.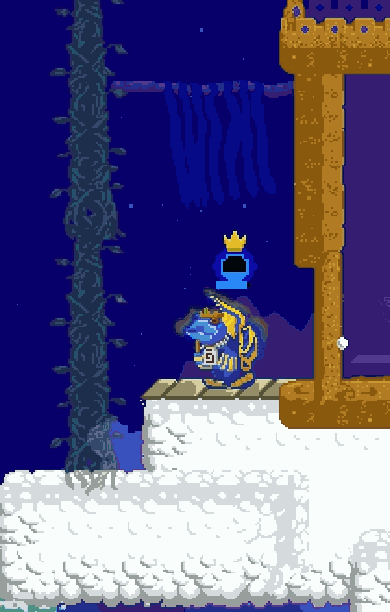 As always thanks for reading. All feedback, questions, and suggestions are always welcome.
-Del