Legend of Abhimanyu (LoA) is inspired by the Indian epic Mahabharata. The epic itself has a diverse cast of interesting characters with complex and interconnected stories. Choosing which characters to include in the game can be a very daunting task.
The events in LoA occur on the 13th day of this epic war. On that day, Abhimanyu faced many legendary warriors from the Kaurava army. Most important ones among them being – Drona, Karna, Ashwathama, Dushasana, and Duryodhana. In this article, we will have a brief look at each character's backstory.
Abhimanyu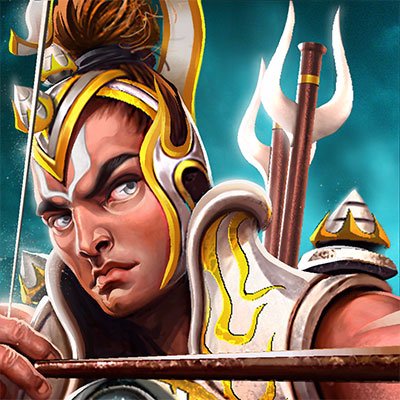 The protagonist of LoA – Abhimanyu is the incarnation of Lord Chandradev's (Moon God) son. On earth, he was born to legendary Pandava warrior Arjuna and Lord Krishna's half-sister Subhadra. He learned Archery from Arjuna and Krishna and soon became an unparalleled archer himself. Even during early years of learning, he was considered equal to his father in his prowess with bow and arrow.
Apart from archery, Abhimanyu also learned intricacies of hand to hand combat. He was apt at fighting using a Sword, Spear, Gada and a variety of other weapons.
On the thirteenth day of Mahabharata, Abhimanyu was asked by his uncle Yudhishthir to tackle Chakravyuha – one of the most complex military formations. Thus, begin a series of events which forced him to face the mightiest warriors in Kaurava army by himself.
Drona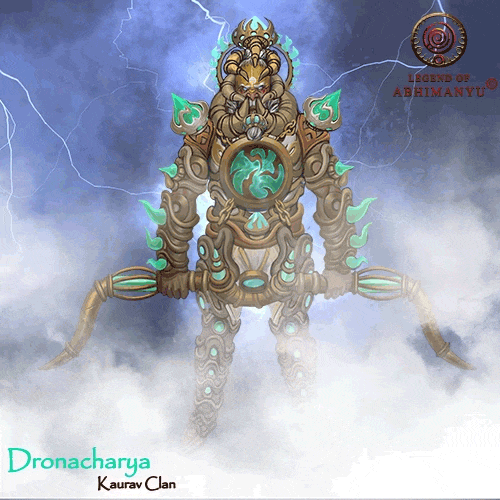 Drona was a powerful sage who possessed a vast knowledge of weapons, warfare strategies and combat tactics. He became the royal preceptor to Pandavas and Kauravas and made mighty warriors out of Arjuna, Bheema (Pandava), Duryodhana (Kaurava), etc. Amongst all his students, Arjuna was his favourite disciple and he vowed to make him the greatest archer that ever existed.
He led the Kaurava army during Mahabharata, which meant he would have to fight against his own disciples. After twelve days of war, a lot of blood was shed from both the sides but no conclusive damage was done that could give Kauravas a decisive advantage. Upon insistence from Duryodhana, Drona orchestrated the Chakravyuha formation which was extremely difficult for the Pandava army to handle.
Karna
Karna was the only warrior on Kaurava's side who could face the likes of Arjuna and Bheema on equal terms. In fact, many regarded him as having greater prowess than the Pandava warriors combined.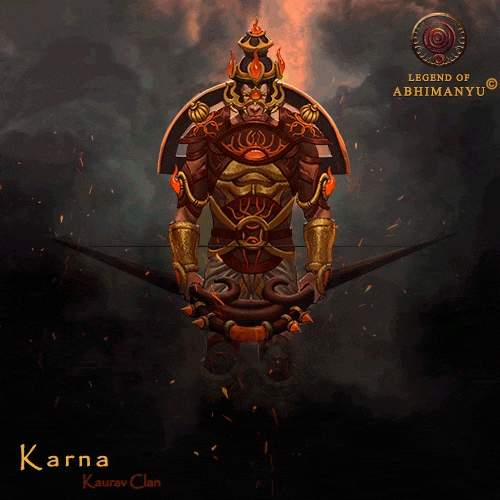 He was born to Kunti (Pandava's mother) and Lord Suryadev and legally the eldest of Pandavas. Due to unfortunate circumstances, he was raised in Kaurava kingdom along with Kaurava brothers. He was born with an impenetrable "Kavach and Kundal" (an armour that made him invincible). This made him the most formidable warrior when duelling with bow-n-arrow.
Ashwathama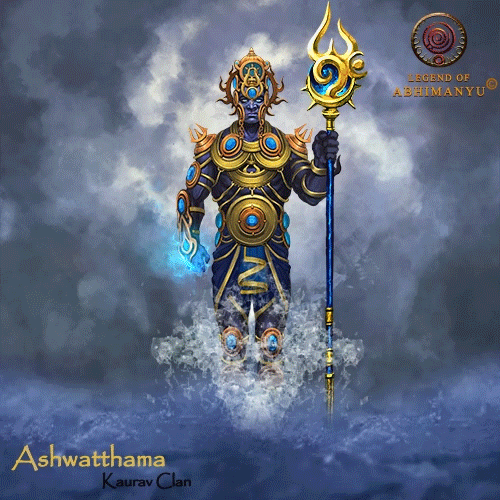 Ashwatthama was the son of Drona and is considered an avatar of one of the eleven Rudras. Drona loved his son dearly and trained him in the art of warfare alongside Pandavas and Kauravas. Drona even taught him many things exclusively hoping that in the event of war, he could have an upper-hand on his opponents.
When Ashwathama becomes angry, it is impossible to defeat him as he becomes the second Shiva. No one can handle his wrath and fury.
Duryodhana and Dushasana
Dhritarashtra and Gandhari remained childless for a long time. When after a long time Gandhari became pregnant, everyone expected a healthy baby to be born. Unfortunately, she gave birth to a lump of flesh. Sage Vyasa helped them by using his knowledge to convert that lump of flesh into 100 healthy babies.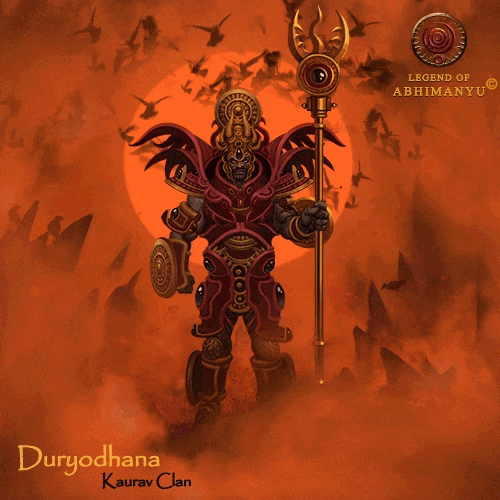 Duryodhana and Dushasana were the eldest and 2nd eldest children in Kaurava clan. Duryodhana was quite accomplished with mace weapon and Dushasana loved his brother dearly. Duryodhana was one of the main reasons why Karna fought alongside Kauravas instead of Pandavas. He identified that Karna was a much more skilled fighter than any Pandava and supported him even when the entire clan didn't.
These two brothers are the biggest threat Abhimanyu must face.