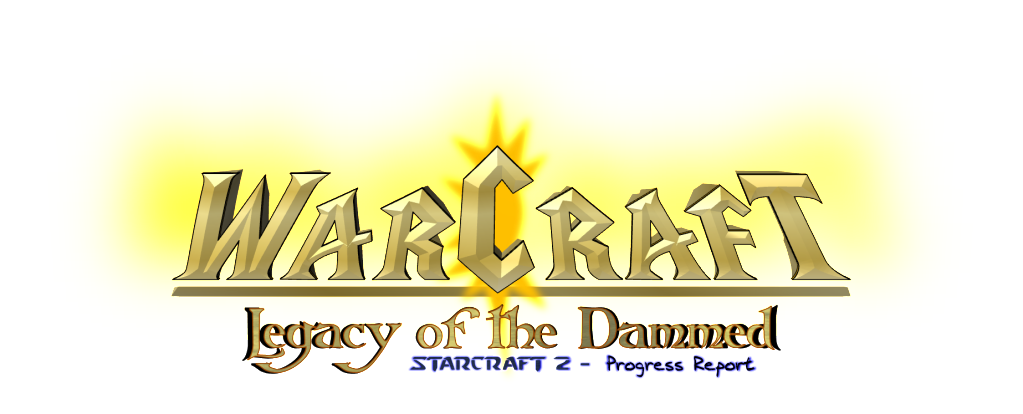 Hey guys, GreyNightmare again, I hope you enjoyed TWIF's article last fortnight and expect your moaning right now, 'not him again'! But hey! I bring tidings, I bring physical updates!
Firstly let me decipher the rather cryptic title, today were going to dive into the graphical side of things, no it's not 2D art and.. nope wrong again, it's not 3D artist related either.This time it's actually in-engine screenshots you'll be seeing.Wait! Don't get overexcited, it's not gameplay or models - oh dear I can see your faces, oh god, guys stop please, it's still worth seeing, honest... - but turn those frowns upside down and read on.
So, two and a half weeks ago we uploaded a model by Pangahas, it looked like a watchtower (much like the one below actually... oh wait) with a nice cartoony/cell-shaded art style. Yeah... So the title is really just an awful play on words.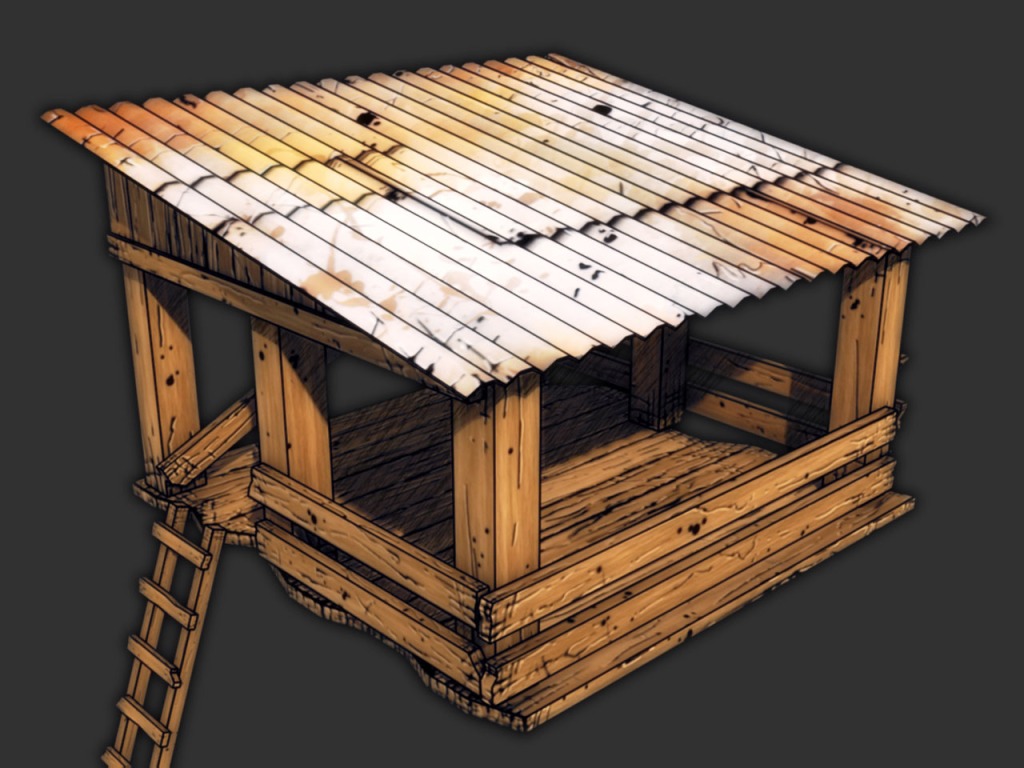 We received a good deal of positive feedback from the community about the above image and although this isn't and probably won't be a Sc2 model, it gets the idea across and - unless were completely mistaken - the majority of you guys like it!
Were going to (speak now or forever hold your peace) - or have - attempted to make Wc:Lotd stand out a bit more from all the other realistic, surreal mods floating around the place, especially FPS and RTS ones, so were going to take the Wc3 'cartoon-esque' (no it's not a word) approach and times it ten or so fold.
Wc3 cartoonishness (no this isn't either) * a lot = Cell Shading, or similar. Apparently.
Here's what it's looking like so far guys (The top images OBVIOUSLY being the cell-shaded ones (not)):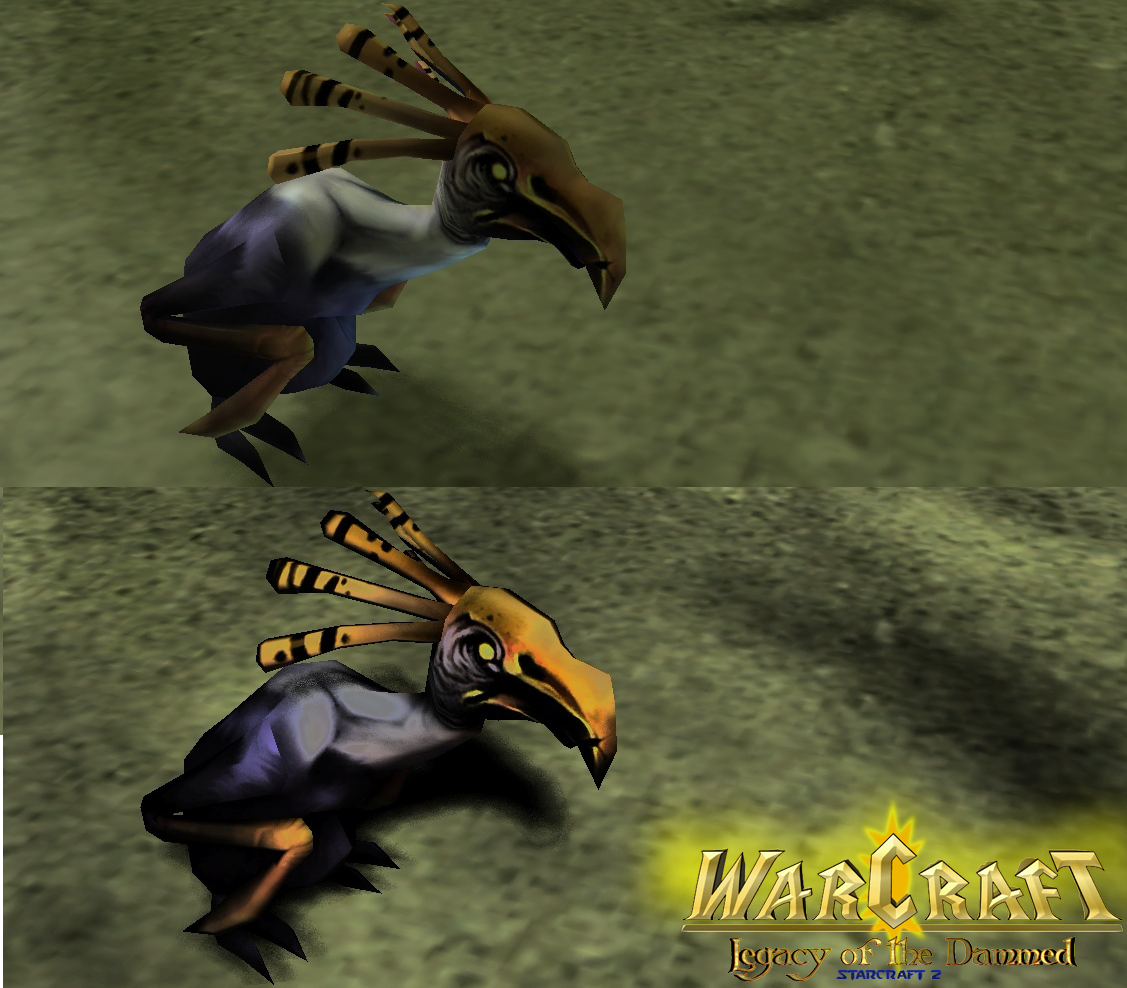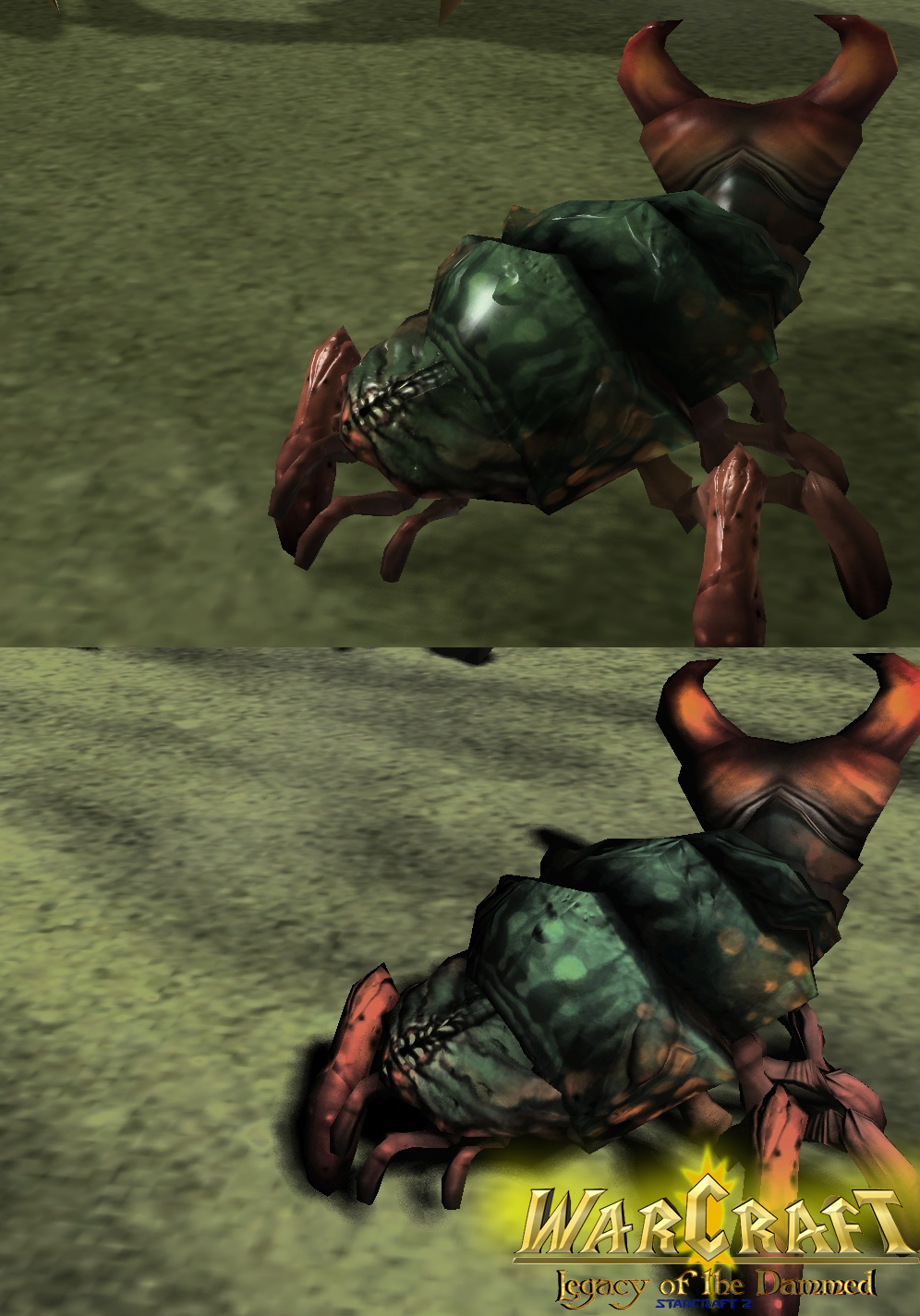 So there you are! Ok, it's not perfect (what is?) but it's something and I don't know about you guys yet, but the dev team are very happy with the initial results, combining the above with some extra tweaks and custom textures I think we'll have a very nice, unique art theme on our hands here, ready to enrich your Wc:Lotd experience!
There will be a couple more of these images (and the above ones) added to the media section, more will likely be added soon, showing a variety of different situations/effects produced, I guess it depends on how popular this idea is. So yeah, as always feedback is both desired and much appreciated, come on guys, whadda' you think?
All the best,
~ Grey