Haven't posted for a while.
This is an Isengard fortress which was done some time ago now. You can find more pictures of this fortress on our timeline.
Isengard Fortress - to be a ruined mage tower in the beginning (without textures). Note - it is not Orthanc.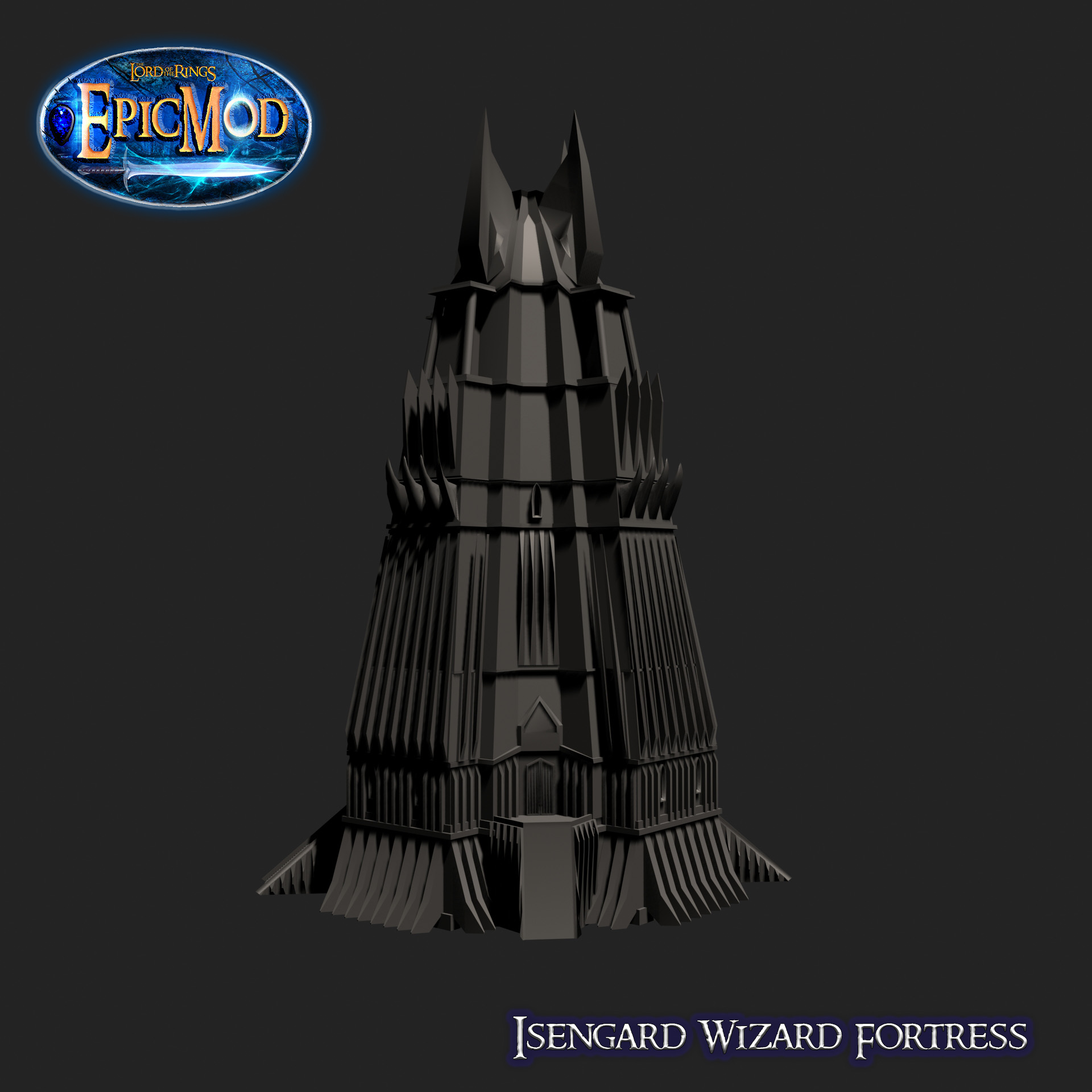 At the moment we are fully focused on developing absolutely new game mechanics for Lothlorien, Dwarves and all other factions. This is why it is taking so long. Be patient and you will be surprised!