Gameplay
In Little God Story, you will not fight people. But I do not want the game to be static. The first "weapon", which send fireballs, is done. This weapon can be used when the player is in Fire and can break small wooden objects.
Other weapons (one weapon for each element) will be added later. The weapons add diversity and make the gameplay more dynamic.
HUD
Using UDK is a great experience and is very useful, but it is necessary to remove the Epic stuffs to make your own game. So I begin to work on the HUD and the menus.
The HUD has to be functional, but not overcrowded. It is difficult to find the good way to make it pleasant for all players. Three things are essential in Little God Story: the health bar, the mana bar and the element that is currently used. I try to draw the element as a cursor. It will be a very simple and efficient HUD!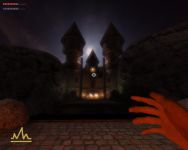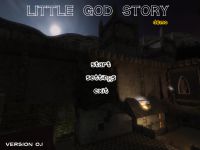 Graphics
The first level (the tutorial) is nearly done. Graphics were improved to make the game more eye-catchy. A lot of work was done on the lightning to provide a good and special ambiance. I add new textures to add diversity.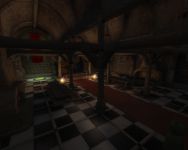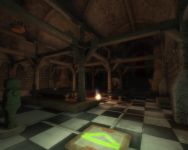 Release
I want to release a demo of Little God Story. The demo will only be the tutorial level. So will the player be able to say what they like and what they do not like in the game. The tutorial is short, with no spoilers! There is no complex puzzles to solve in this level. It is a place to learn how to play Little God Story!