One month ago, a first prototype of Little God Story was tested by close testers. Here are the things they noticed and the things I did to make the game better.
Gameplay
Little God Story is to passive. When you play it, you have to activate switches to go to the next place. But after hours, it can become boring. That is why I decided to add new features, such as weapons. One per element. The add of weapons brings dynamism and new puzzles to Little God Story. The bad point is that I have to model, animate and code the weapons !
Story
The tutorial was very short and did not tell a story. The player began with all his powers and learned to use them. It was really not the good solution. I re-map a lot of the first level to adapt it to the gameplay and the story. I do not want to forget that in Little God Story, there is "story" !
Graphics
As I was making again a lot of the first level, I try to make the places more attractive. Adding new meshes, making better lightning. I think that the previous map was some "dead" map. The new one is better with many eye-catchy parts.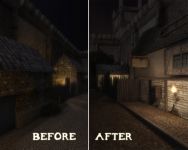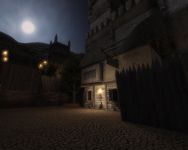 Release
I want to release the tutorial of Little God Story when it will be over (5-10 minutes gameplay I think). It will be such a demo or a public beta to have comments of the community. But I do not want to release it to soon. So, be patient !