Hello Fellow Indies! We are excited to announce the release of our first game, Lights O, that is available for both iOS and Android. There is a blue dot that goes around the middle path in clockwise and anticlockwise direction, and some red dots appear at random locations on the path. You tap as soon as blue dot overlaps a red dot - not too early not too late.
Google Play Store: Play.google.com
iTunes: Itunes.apple.com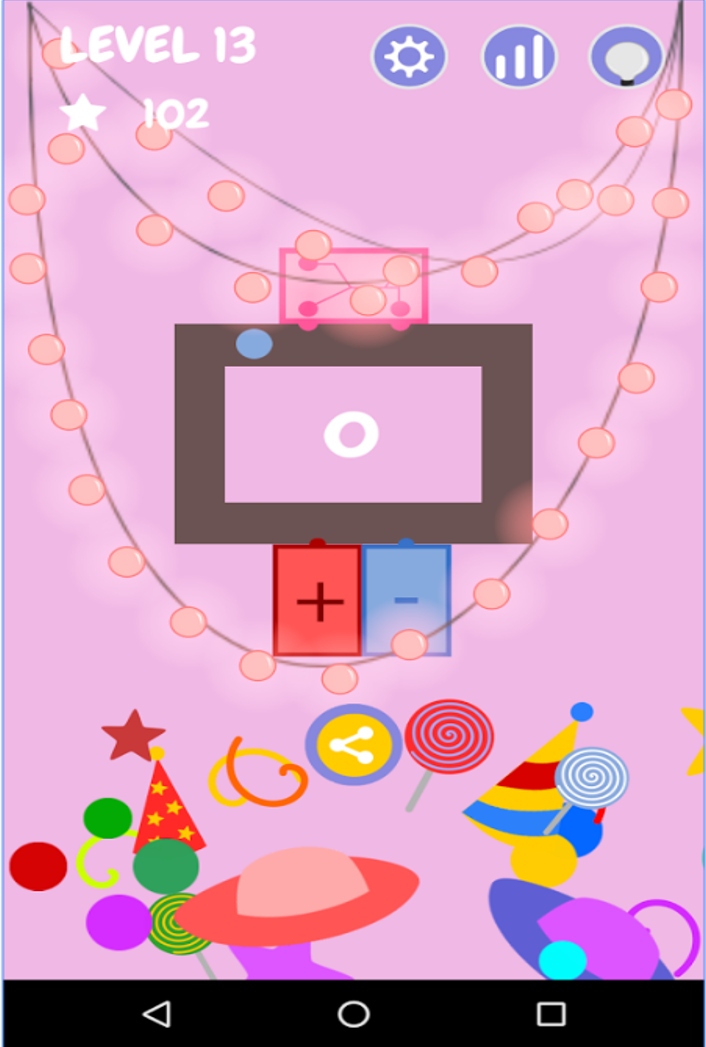 The Idea
We started with the idea of how electrons flow through a wire before lights turns on. The concept is that the circuit is not working correctly and battery keeps changing its polarity. You being the savior of Lights and in control of the blue dot, bring all dormant electrons (red dots) to life by nudging them at the right moment. Once you nudge all required electrons, the light turns on and you move on to the next stage. There are also a number of different lights that you can unlock by capturing enough Stars.

The Functionality/Game Play

Disclaimer - we haven't received any feedback from users, so we don't know if this actually worked. Will update as soon we get any results. Please do comment/provide feedback
At the face of it, there isn't much going on from complexity perspective. There is a sprite that goes around the center, and the user just taps at the right moment. But in the background, game play switches difficulty as the user progresses and/or fails. The parameters we used to define difficulty include
1. Speed of the blue dot
2. Locations where red dots appear, and
3. Size of the blue dot
Our algorithm switches these parameters based on player's current Level and number of Failures at a particular level. The goal is to let the players have fun while keeping things interesting and engaging. We hope it works :). Please do provide your feedback
Finally, we are just starting off and wish to create amazing content in coming days/months/years. We will try our best to provide as much support as possible to the community and hope to receive your support as well. All comments, suggestions and feedbacks are welcome as we are really looking to improve for our next game