That's right folks, this is it: Lift's first release!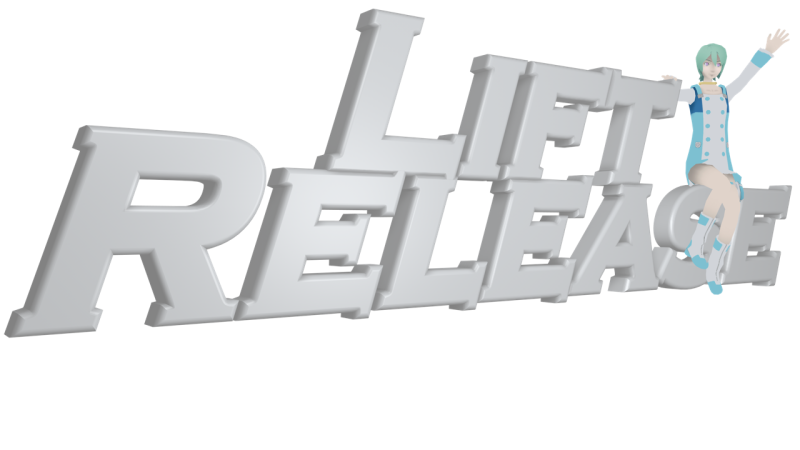 So Lift fans, it's time to finally play our game! It's been almost four years, and now we're ready to release…
I started this game (mod then) for the sole reason of turning its participants into an independent game development group. I think we are ready for such a thing. Lift was brought this far because there were many people who wanted to see it succeed, and because we felt a personal obligation to finish what we'd started. We feel that we have filled this obligation, but will continue to work on this project as long as there are fans that support it. Lift is a lot of fun to develop, but we need to do our own thing now!
So what are you about to play? Technically, you're about to play our beta/first version. I stated back when I started this that I would skip the beta and go right into the final release. I am in the process of eating my words, because Lift is still lacking some features that we would like to further develop. So, for the time being, this is version 1.0
I think it's only right for this post to also contain our game credits:
Founder and Team Lead:
PlinkoTink
Lead Coder:
Cerebrate
Mapper Apprentice Coder:
G3NJ0
3D modeler
Doug

3D Modeler
Torchling

3D Modeler
Mikey M.
Composer and SFX
5AM
Concept/Design Officer
Techercizer
Web Developers
Danny M.
Entrez
Other Contributors:
FiverFeather
Assaultman
Vince
Nick
Pinky
Ben
Vfef
I do plan to make a lil' opening credit movie, but I still have a lot of work to do before that comes to fruition. To everyone involved: thank you so much for making this possible!
Our forums will be the best way to be heard for anything, so sign up here - Lift.12.forumer.com and help us better the game!
So have at it, people: jump in and start Lifting!