Background
In addition to various tweaks that I performed in scenario 3 I worked on a new functionality already planned, which is of certain enemies recover energy from other enemies.
Scenario...
Many adjustments were made on the effect of river water, more planes as background paper with varying renderings of trees were created and finally put a few more points of light to balance more the scenario.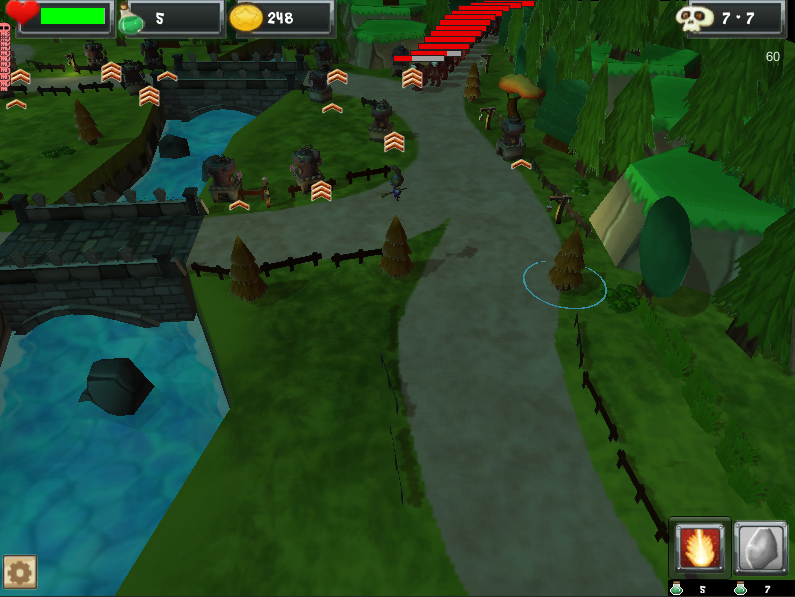 Created more waves also for tests of gameplay and how the paths are willing for the enemies to reach base. As a path was very short, I'm avoiding using long waves in it (at least for now).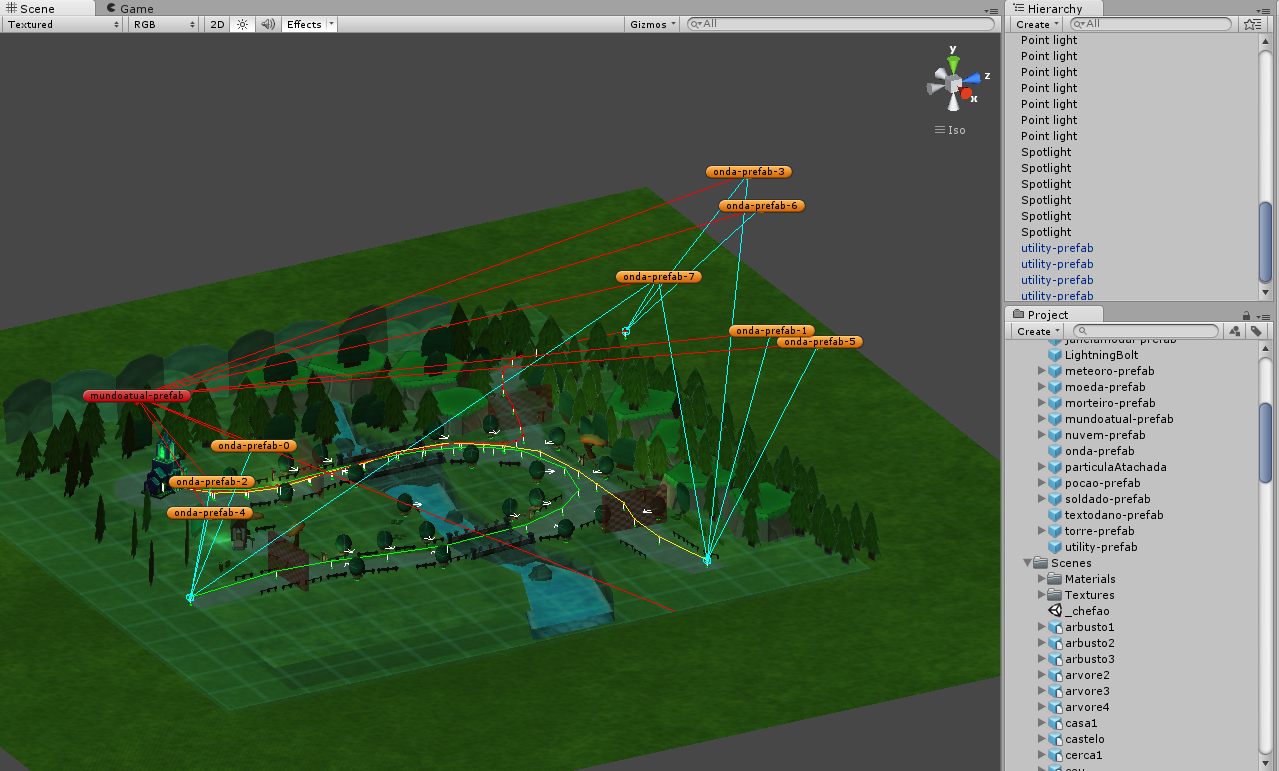 I still need to make adjustments in the trees that are available to be exchanged for a tower, I tried to create an effect that frankly was not good and I'm going to redo soon (notice the green light effect around trees).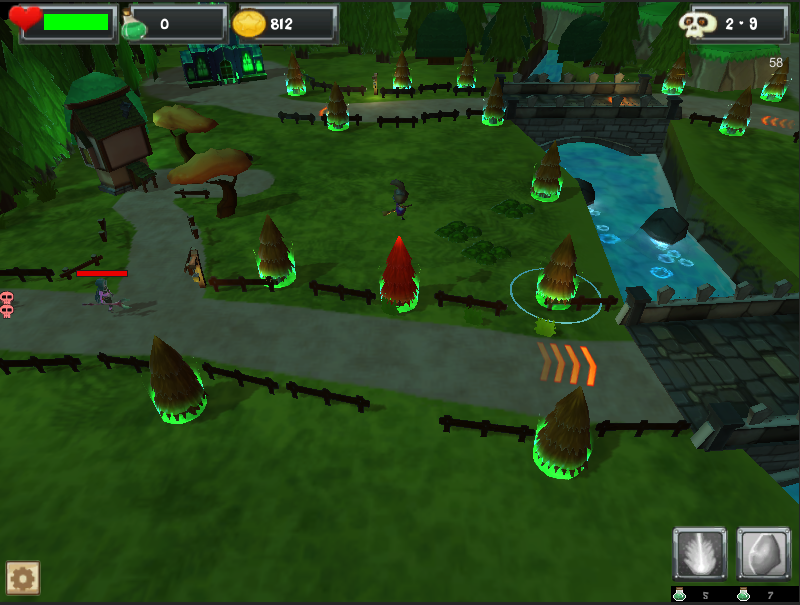 Healing effect
No longer are the first steps, need to organize small details but the complete process of enemies that has the property of active healing, can select a target around (through a given distance) and retrieve the selected enemy's energy.The process still needs fine-tuning, but generally is already functional.