Let's do it!! I've set up a kickstarter campaign to hopefuly see Laws of Civilization on iOS devices. It's all or nothing and it would be great if you could help me to spread this campaign among your friends and wanna-be politicians :)
A big thanks to all brave backers that already decided to support!! Countless changes have been made since the last article on IndieDB. Version 0.13.4 has been rolled out and here is recap of the last progress:
◉ Abstain
Now there is a third way on parliamentary votes. The abstain vote gives the player the option not to take side on a complicated issue. But be sure not to decide too often, voters could punish you.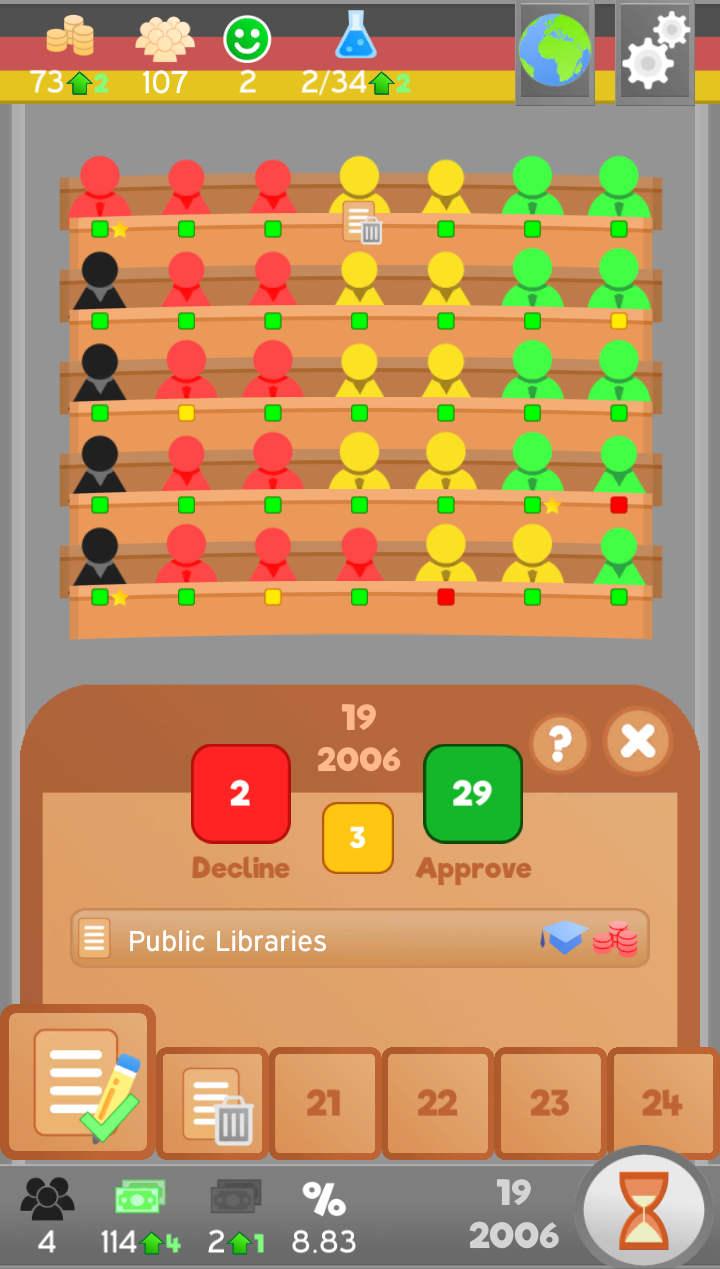 ◉ Black money
From now on all dirty matters are financed with black money. Every some time the player will get an opporunity to earn illegaly. Many politicians can't wait to sell themself for some extra money!! :D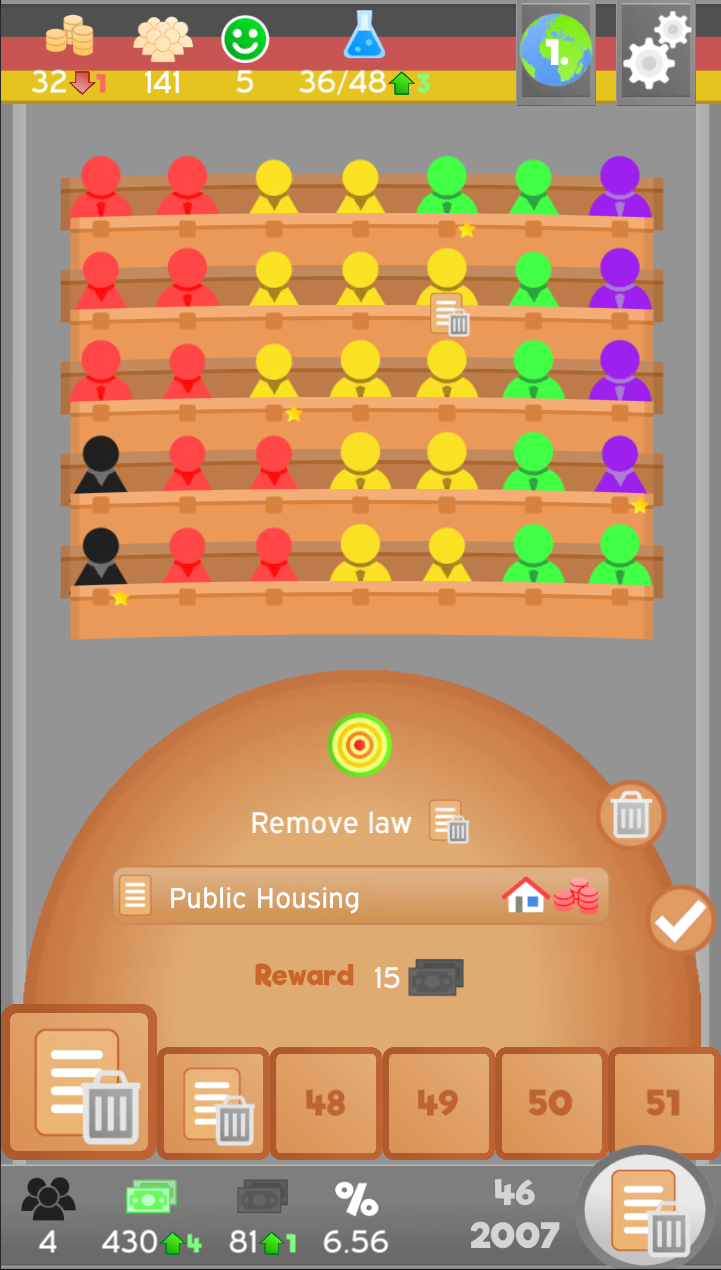 ◉ South Korea, new laws and events
Many new laws and constitutional amendments (ex: election threshold), the new "Flood" event, several balance improvements. South Korea is now fully playable even in korean language.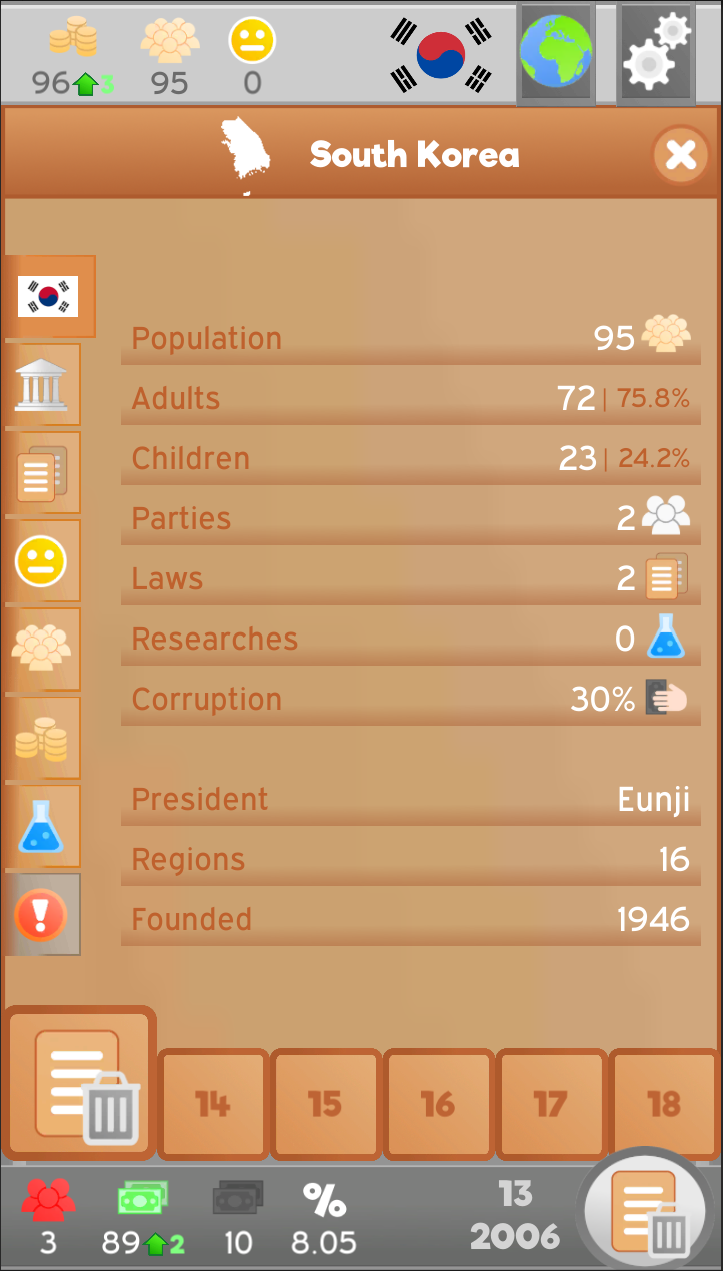 ◉ Benchmark
A benchmark feature has been added to test the power of your devices. Although it still needs improvements.
I've started to work actively on a major update, but I fear that it may be the last one. If the crowdfunging campaign doesn't succeed I will probably break my work on more features and just move to release. I will never stop to thank you all guys out there, to make this game possible. So much fun to dev and feel to have created something that actually players enjoy :) This is life for me!
Upcoming planned features:
Switzerland as playable country
Hire new party members
Layout and tutorial improvements
Any backed strech goal on kickstarter