Over 300.000 turns have been played worldwide since the launch of the alpha on Android. So far the game was downloaded 5000 times in 5 months, about 1000 active installs and around 100 users are daily playing. I am very impressed and wonder how it will go forward now. The lite edition is again available for free and I probably won't restrict the access anymore till release. Here a short recap of the latest changes:
◉ New UI
Unfortunately I had to take a lot of time to to rewrite the entire UI for technical reasons. The positive side is that I used the opportunity to improve the navigation and some pages layout (I hope it's really better). The game should now run in best case twice as faster as before and save some more battery.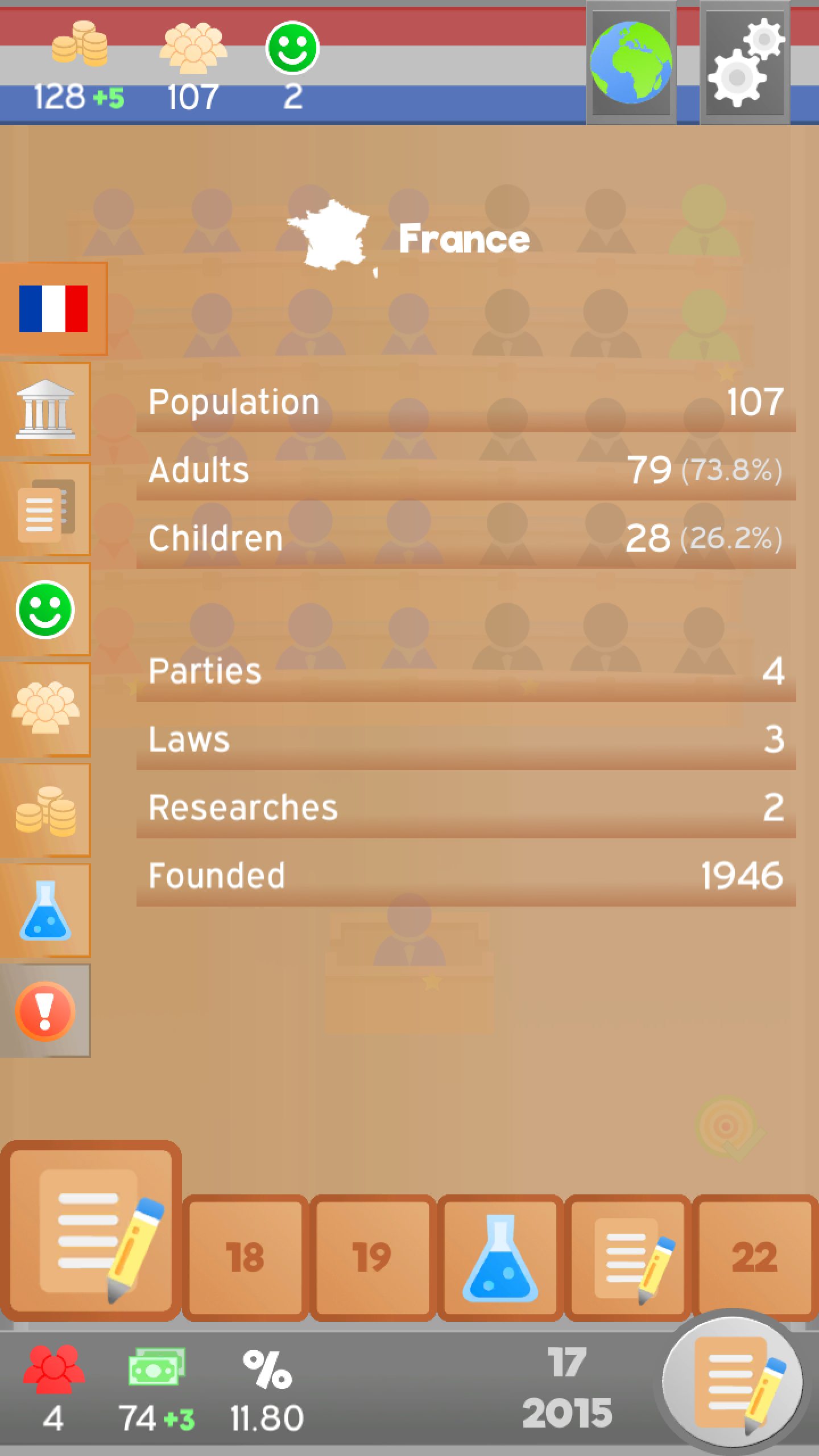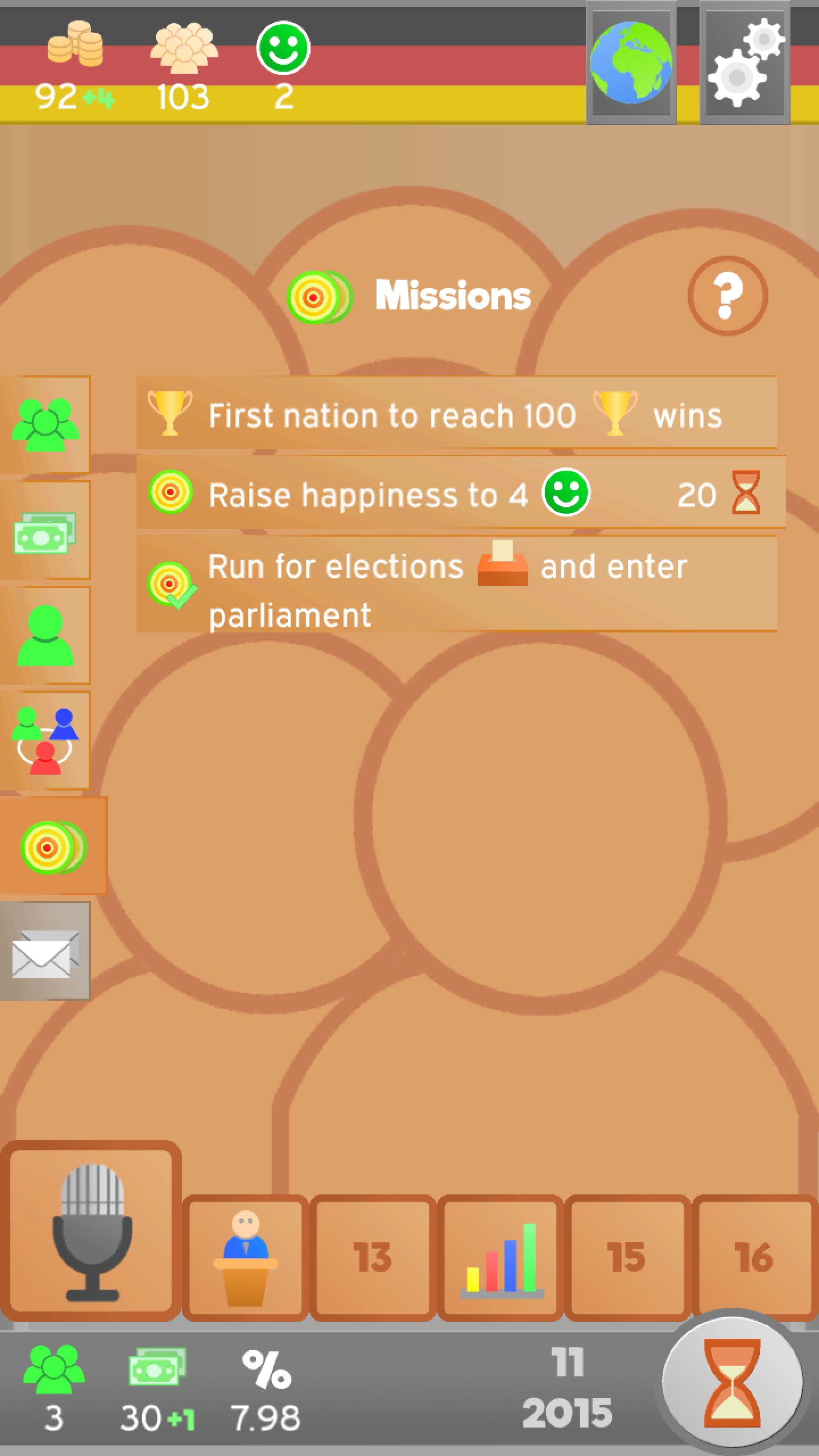 ◉ Advanced Game
The advanced game is only available for premium owners and it features more options to personalize the game. Players can choose to start with 0% voters percentage or disable random events. There is also a sanxbod mode where the player can try all mechanics without the need to care about money or budget.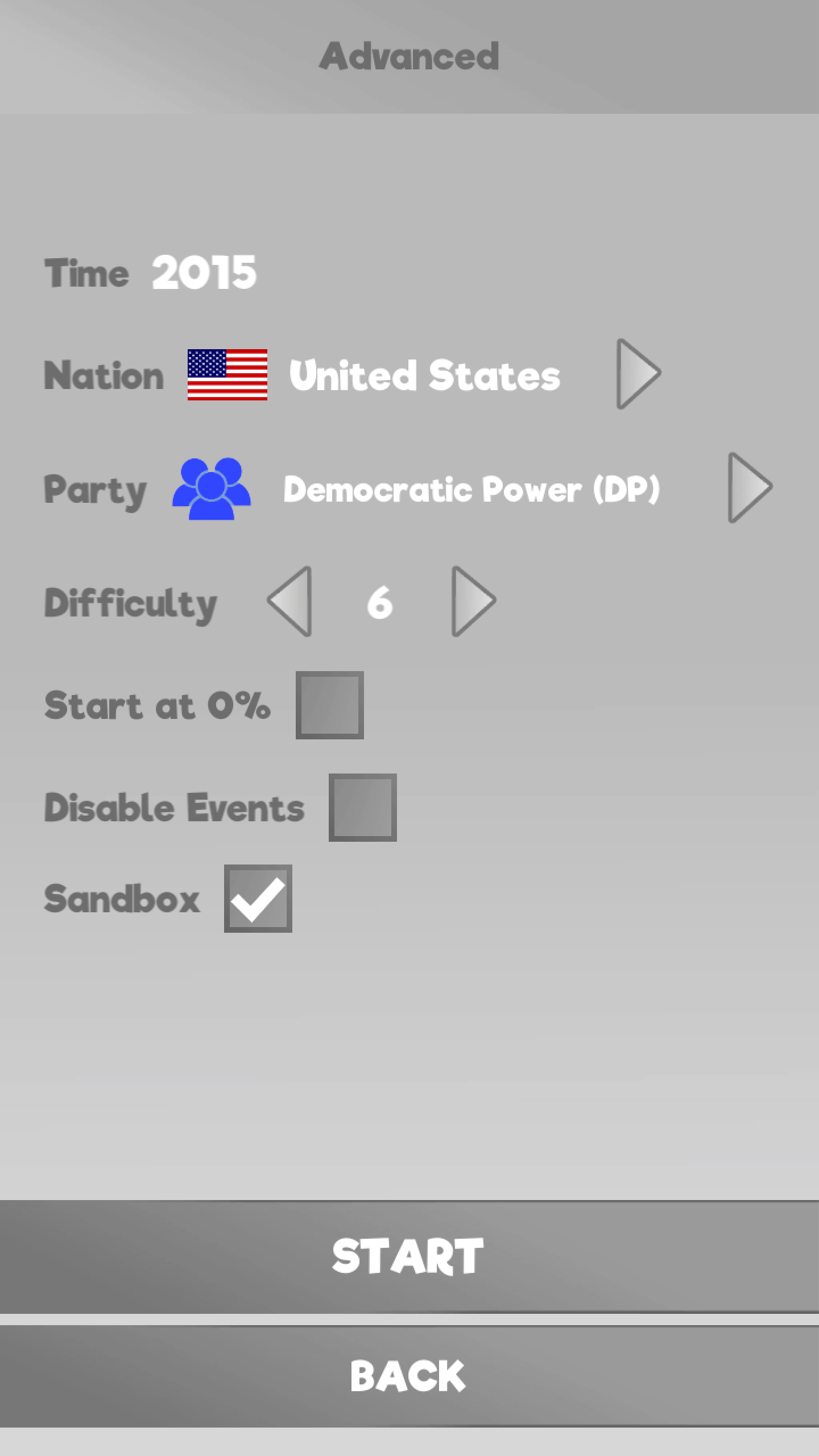 ◉ Other features
A lot of small new features have been added in the past weeks. For example, there is a new possibility to get voters by donating party money when a terrible event happens. The name of members is now also editable so you can start to play with your favourite politicians!! (I know already most names that will be used XD). Other small changes you can find in the complete changelog at the end of page.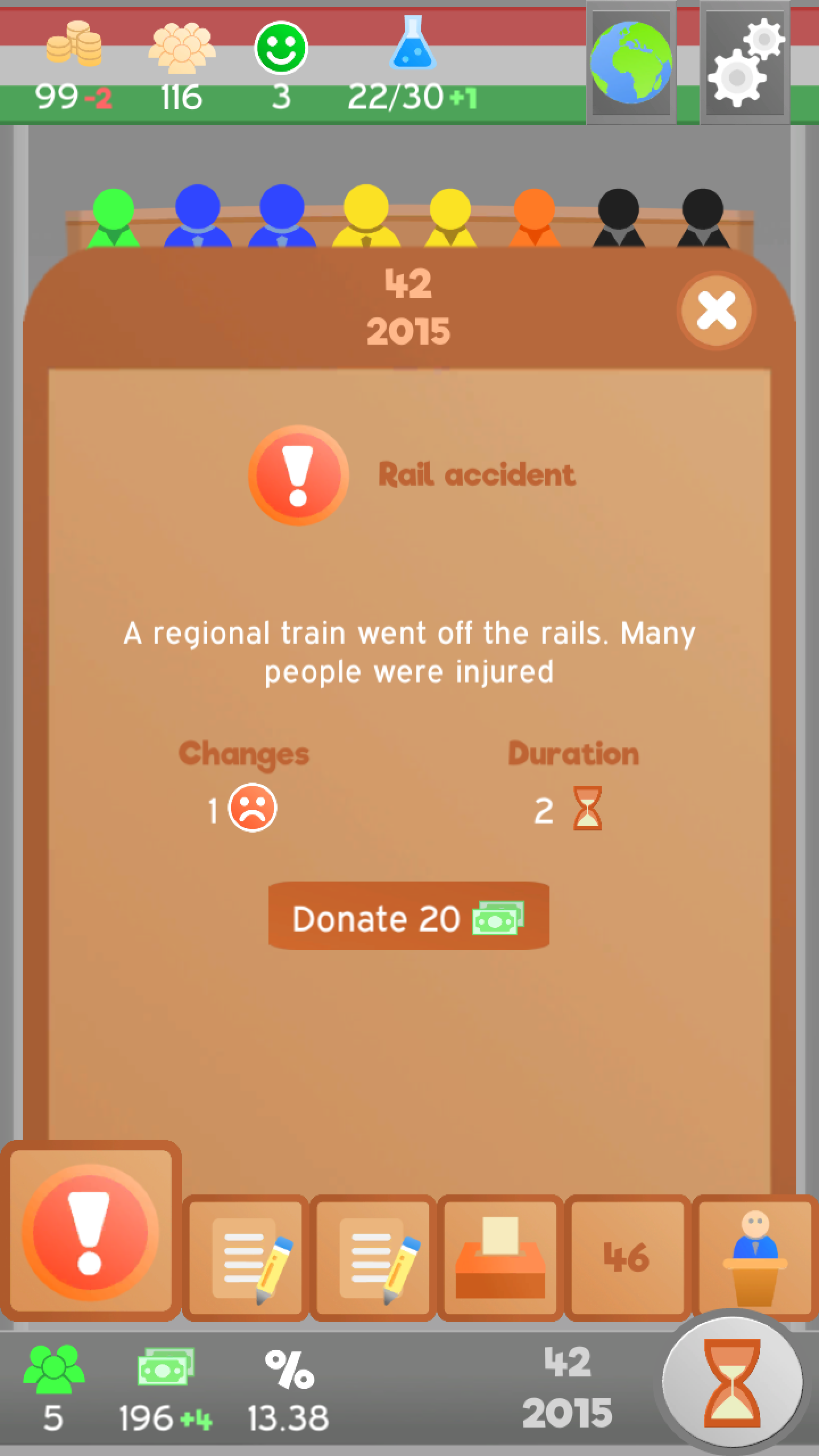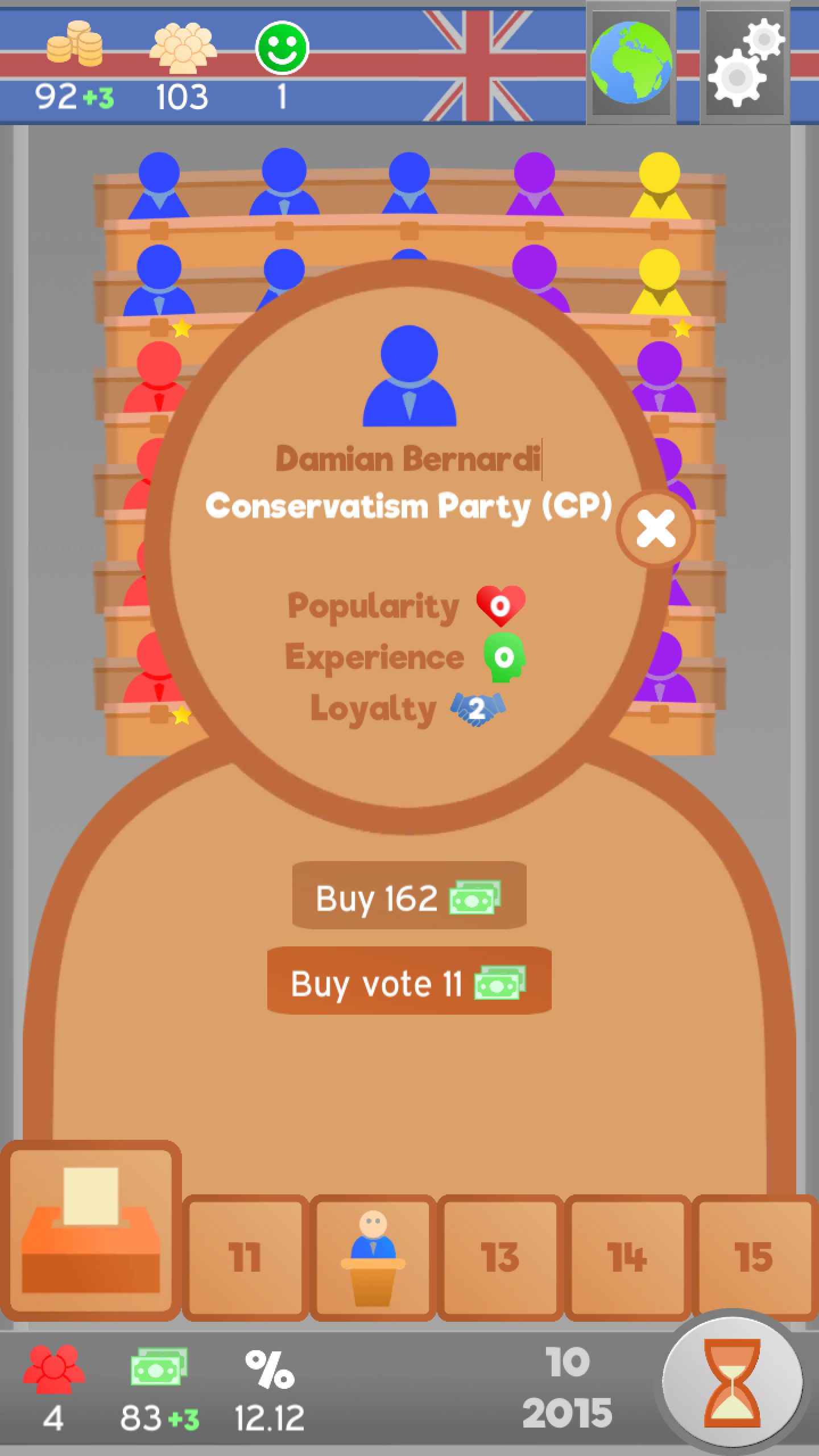 Upcoming features I am working on:
Spain as playable country
all nations will be more unique and play differently
constitutional laws to control direct election of president
trends (new ideologies are born during game, some parties will disappear, etc.)
parties coalitions
I promise I will try to write articles more often :D
All the best!