The game of Hide and Seek is a children's game that has been around since 2nd century Greece. The premise is simple: one player closes their eyes for a brief period while the other players hide. The seeker then opens their eyes and tries to find the hiders!
We've taken this concept and expanded it to the entire world. We've created this game because we want to encourage people to be curious about the world around them. We hope that this game will help people of all ages learn about the world, connect with friends or simply have fun!
Backstory of Hide & Seek World
Istvan developed the original version of Hide & Seek World 1.5 years ago. The idea came to him when playing GeoGuessr. He thought it would be cool to create a similar game but with the ability to play against other players in real time! The game was off to a good start but Istvan got a new job, moved to a new city (and country) so the project was put on hold for quite some time... until now.
A few months ago, Ray, a Hide & Seek World fan and talented developer thought this project deserved more attention and reached out to Istvan to get him out of "retirement" and breathe new life into the game. After hearing Ray's ideas, Istvan decided to team up with him, dust off his old project and build a new version that will put the old one to shame.
What's New ⭐️
Aside from a complete re-write of the entire game, there are quite a number of new features that have been added to the game.
To start off with, Hide & Seek World is back with a brand new Mascot named Wolly! A new game mode has also been added called Find Wolly, which you can play with strangers or with friends. Join Wolly on his adventures by finding him in the most difficult places!
With the addition of Find Wolly gamemode there are now two distinct game modes to choose from: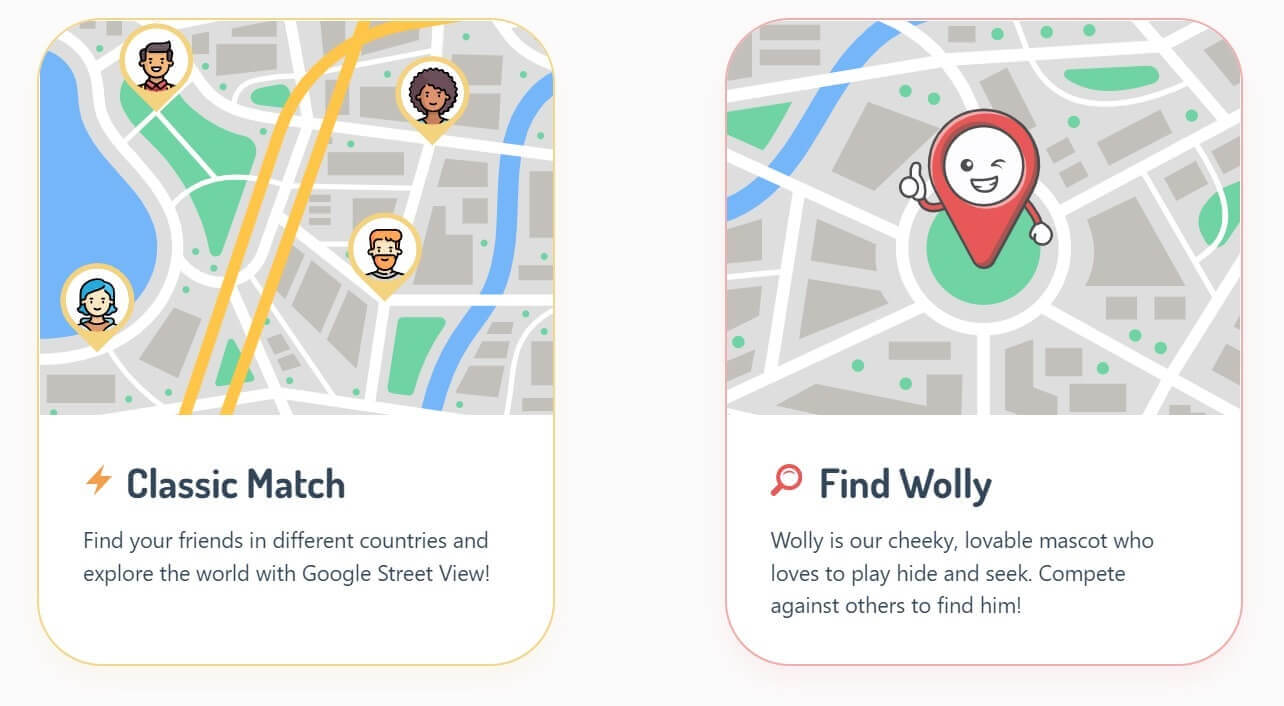 Another neat update is a Guess Accuracy Grade which is shown on every guess. Challenge yourself to get a Bang On!

Cool Stuff Coming Up 🚀
The game has just launched in Beta Testing and has many exciting features coming up.
Here is a simplified Road Map: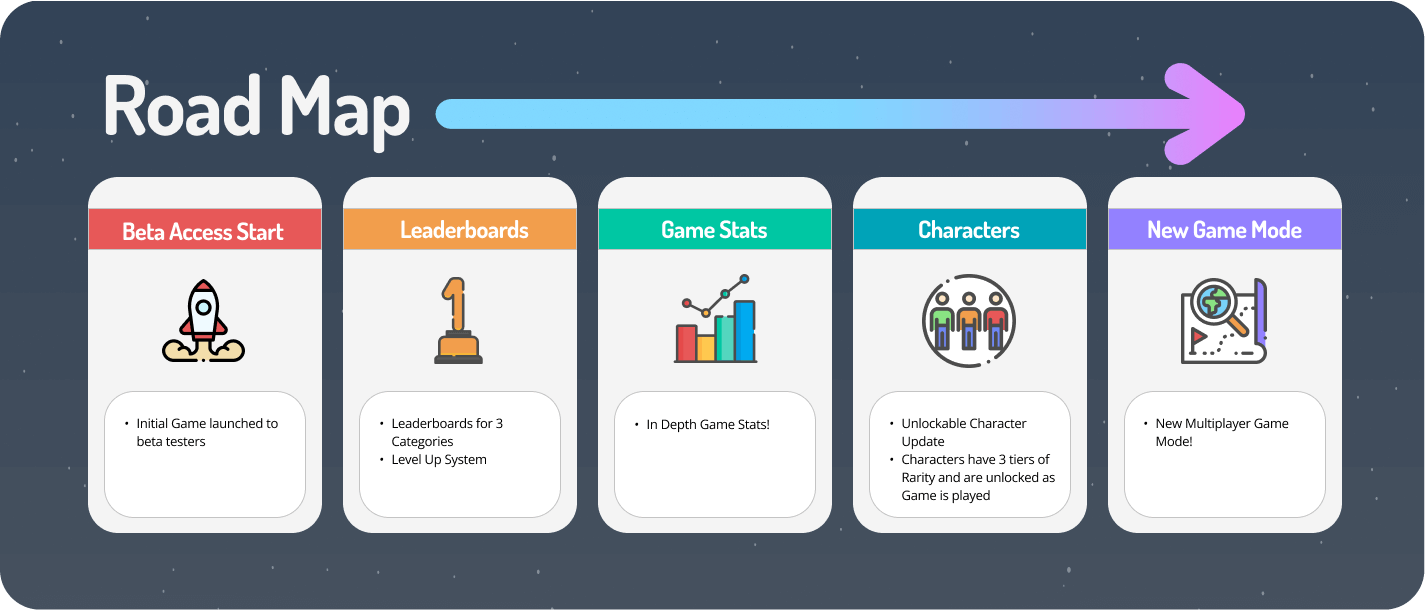 The first of the updates will focus on Stats and Leaderboards. Many stats will be available and you'll be able to challenge others to rank high on the leaderboards. Our plan is to have both All-Time and Monthly Leaderboards.
Our most anticipated addition to the game is unlockable Characters. We're planning to add a ton of exciting, geography-themed unlockable Characters! You can unlock them by leveling up or by accomplishing achievements. The characters will have three Rarity levels:
There are other awesome features in store, including a new secret game mode and much more!
As the game evolves we'd love your support to test the game and provide feedback. As a thank you to all our beta testers, all players who join our discord will receive a Rare Character when the character update launches! 🙌
Happy Hide & Seeking!