The trailer contains footage shot from 5 out of the planned 7 maps with scenes showing characters not seen out of 2D images.
Regarding the beta, since our last update we found a couple of unexpected nasties in the multiplayer which took our energy, focus and delayed us a bit, whilst these things pushed us back a little, all is now progressing again.
To watch in IndieDB or in Youtube
Stills from the Trailer
The enemy RC choppa flying the gauntlet in the Recreation Center: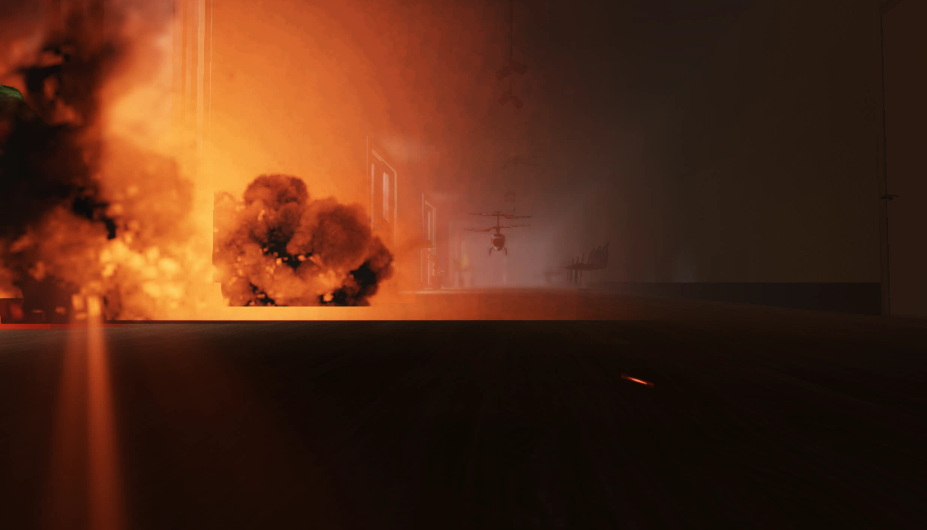 Almost made it to drop the troops...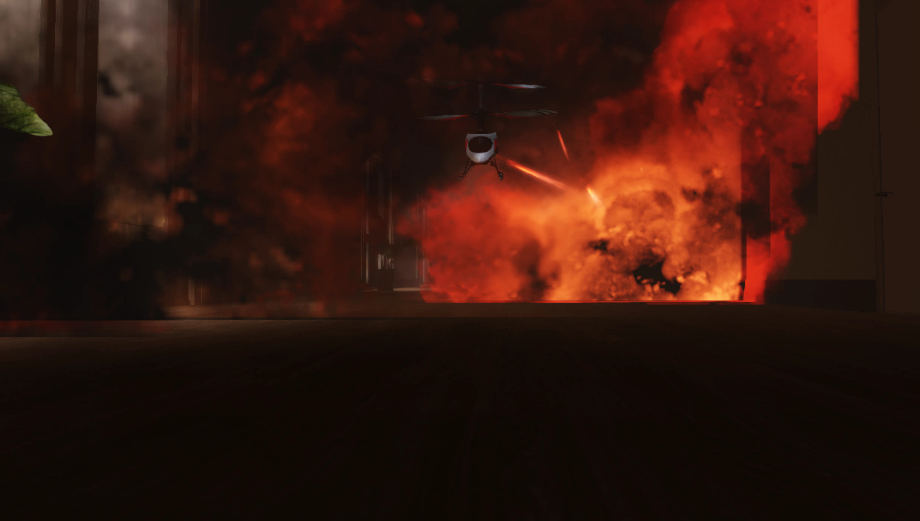 The enemy dropping in...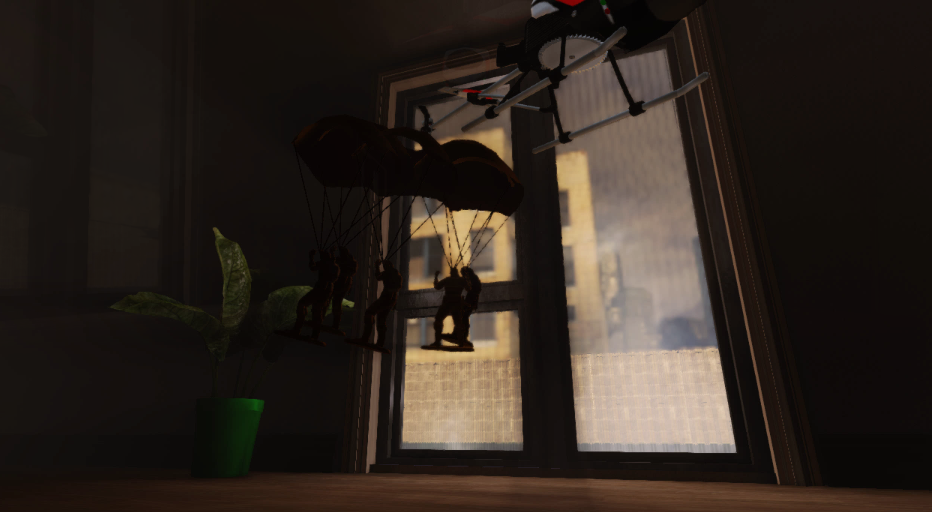 The enemy plastic soldiers after dropping in...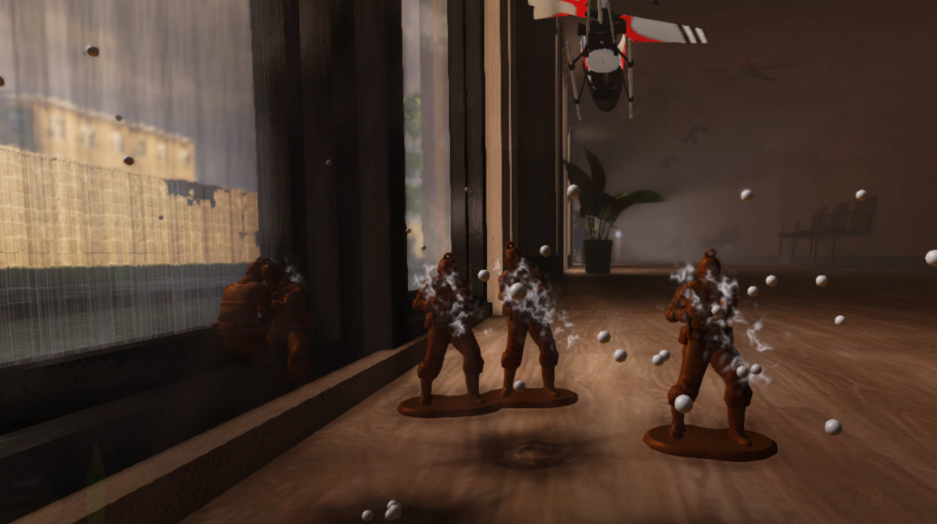 A construction worker taking heat in the Slot Car map, but the punk blows his top...