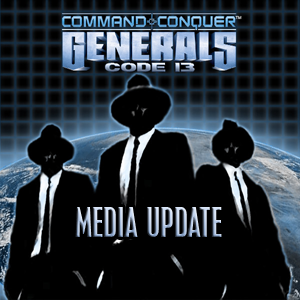 Welcome back General!
In this update we would like to show you the last Mini-Beta Video of our Video Series!
The Shadowhawk Strike (inspired by the Mercenary Unit with the same name from Act of War: High Treason) allows it's user to strike high priority targets deep behind enemy lines with good precision. The Plane that delivers the Missile (in this Video a B2, but is now a gigantic F117) is stealthed and packs alot of punch. It launches the Missile from a great distance, making it nearly impossible to prevent it's launch. Only a network of detektors and lots of AA Units can efficiently take out a Shadowhawk before it attacks. The Missile has the damage of an MOAB but with a much smaller radius.
The Shadowhawk is only available to the Airforce General.
We would also like to announce that the release date of the new version of this Mod is the
31.12.2010 so be sure to check in just before the new year starts!
This will be the last release of this Mod as the Alpha Zerox Team will be focusing on Indie-Game Development in the near future. Code 13 was originally intended to be a private mod only, but it's become bigger than we expected, that's why we will make sure that everyone will get to test some neat new stuff and end the year with a big bang!

Until next time!